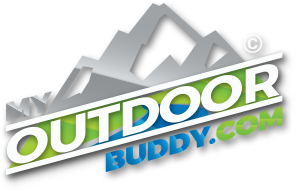 Your Source for Outdoor Adventure
Northern California and Southern Oregon
Opinions & Editorials
The opinions expressed on MyOutdoorBuddy are those of the author and do not represent to opinion of MyOutdoorBuddy or that of the author's employer unless otherwise stated.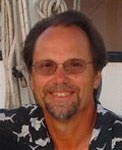 Liberal Professor Fear-Mongering To Keep Federal Land Controls
Preparedness & Survival
by Capt. William E. Simpson, JANUARY 20, 2017
OPINION
On Monday January 16th 2017, The Associated Press broke a story titled; 'Proposal to transfer federal land to states worries outdoor enthusiasts', which alleges a ridiculous claim that is far from the truth: "A change in U.S. House rules making it easier to transfer millions of acres of federal public lands to states is worrying hunters and outdoor enthusiasts who fear...
Full Story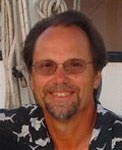 Are Climatologists Suffering From Brain-Freeze?
Preparedness & Survival
by Capt. William E. Simpson, JANUARY 11, 2017
OPINION
Man's arrogance and self-absorbed thinking that he can control everything, including planetary evolution, has been proven to be folly at a galactic level. As any detailed review of science history shows us, science is always 'wrong' before it is right. For centuries the earth was flat... oops! Then, according to the 'consensus' of scientists in the 1600's, the sun orbited the...
Full Story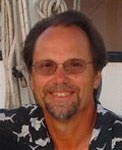 Surviving A Collapse: The Gold & Silver Game
Preparedness & Survival
by Capt. William E. Simpson, DECEMBER 18, 2016
OPINION
Do Americans really need to worry about a financial collapse in world money markets leading to national rioting and chaos? History shows it has happened before in many countries around the world and many so-called experts say we do, but they are leaving-out the most important details. Of course when the media voices the opinions of the 'experts' that alone builds...
Full Story
​Rural America Needs the Electoral College & Robust State Governments
by Jim Beers, DECEMBER 7, 2016
OPINION
Imagine Presidential Candidates Jeb and Hillary campaigning for the 4 months leading up to the Presidential election by constantly flying in an imaginary racetrack in the sky between constant stops in Los Angeles, Chicago and New York City with only one stop per trip in either Boston, Miami, Denver or Seattle. Imagine further the things they would offer voters in...
Full Story
MyOutdoorBuddy.com © 2017. All Rights Reserved.
Website Hosting and Design provided by TECK.net