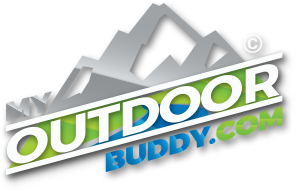 Your Source for Outdoor Adventure
Northern California and Southern Oregon
Reaching Elk Miles Away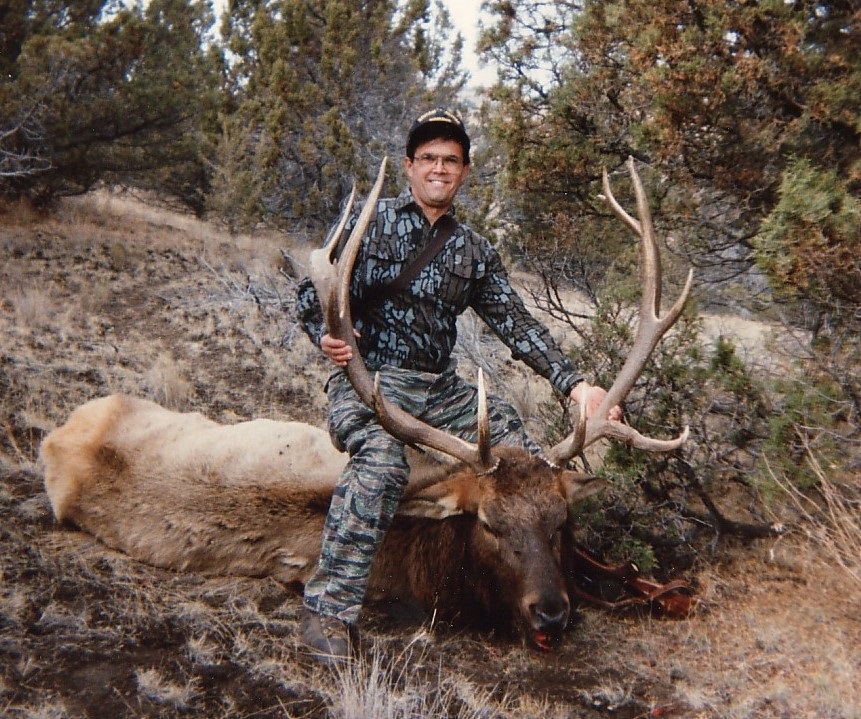 Spotted a mile away, closed and shot at 500 yards.
Photo Credit: Frank Biggs
Alone and still, I'm glassing ridges just shortly after noon, my favorite time to glass for elk. The country is vast with B.L.M. and National Forest for miles in all directions. I've been glassing for about 30 minutes when I spot a group of elk at about 2 miles away. I can see with my binoculars there are some pretty good bulls in the herd. They are just grazing, with a few bedded down.
It is now time to setup a plan to get onto these elk, as it is about 1400 or 2PM on a sunny day in November, with only about 3 hours of light left.
First off, I use my Garmin GPS with the Montana - being my favorite - which is loaded with my onX HUNT. Today, the mobile side of the onX HUNT has taken a foothold in the field. Seeing that there is a peak off in the distance between the elk and myself, I can judge the precise distance to the elk with the mapping and GPS.
The second thing I do is install a number of waypoints, such as the peak and the proximity of elk as I see it on the map.
Now, I take a look at the topo aspect of the terrain with my GPS and my eyes, working on a quick plan to cover the distance to within a ¼ mile of the elk. The elk appear to be very comfortable where they are and I feel they will settle down in the area for the evening.
Closing in, I most always, prefer to cover the ground quickly, whether running or sliding down a hill, but I always approach slowly when coming up on a rise. Many times I personally feel that mistakes are made by taking too much time getting in the zone of the elk.
During my pursuit I am mentally thinking how I am going ambush the elk. I also assume that the elk will be close to where I had made sight of them. When I am rifle hunting, the thought of the ambush is different than if I am bow hunting the elk as to how tight I close the distance.
Along the way, I have checked my GPS and even put more waypoints, which gives me a mental picture, plus I have setup estimated time to get to my final observation point, whether a vantage point above or even eyesight.
Now, if I am rifle hunting, I will be on the ready and try to have a vantage point within my comfortable shooting distance. A great deal of the time that doesn't happen, but I have set this stalk up the way it works for me. I know my weapon or rifle of choice that I use on elk and I also know the capabilities of its shooting distance and putting the elk down.
When it comes to archery, I am more of a stalker of elk to within shooting range, a great deal depends with the elk, being in the rut or not, but I always have a cow call and a bugle if I am going to work the heard and try to bring in a bull.
With the technology of GPS (Garmin) and onX HUNT mapping software, the hunter can pinpoint elk. My thoughts have always been to move fast and not worry about being careful about foot noise, until I am within a ¼ mile. In reality this is one of the funniest ways to hunt down an elk in my opinion! My partners and I have taken many bulls over the years by hunting this way.
Frank Biggs, aka Bwana Bubba, is an avid hunter and well-traveled outdoor enthusiast now writing and sharing his experiences with MyOutdoorBuddy.com. Using his years served in the U.S. Navy- Vietnam (5th Marine Division), Biggs applies his keen sense of observation, and eye for the unusual when it comes to mentoring and educating others in the skill of hunting. Biggs is a member of the OnXmaps HUNT Pro-Staff. He is currently a Sr. Sales Consultant for B Young RV in Portland, Oregon and retired Vice President (Store Operations) for Burns Bros. Travel Stops. His specialty is helping hunters find spots to hunt. He can be reached at www.bwanabubba.com.
MyOutdoorBuddy.com © 2017. All Rights Reserved.
Website Hosting and Design provided by TECK.net