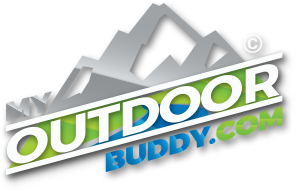 Your Source for Outdoor Adventure
Northern California and Southern Oregon
ODFW Recreation Report
Cooler temperatures boost fishing prospects
Rainfall and cooler temperatures are improving fishing prospects all over the state as cooler temperatures and improved flows give fish a reason to become more active. Trout stocking has resumed at several locations, fall salmon fishing is peaking on the Columbia and coastal streams. Still, in the aftermath of recent forest fires it may still be worthwhile checking out Oregon Smoke Forecast before venturing out in the wilds on a fishing or hunting expedition.
Archery season closes Sept. 24
Just a few more days left to bow hunt deer and elk. If you didn't fill your deer tag, remember there is a late season in parts of Western Oregon in November-December.
Know before you go – Check for fire closures, restrictions
While fire season is still in effect, most forests will have restrictions on activities and motorized use and some private lands will be closed to public access. Oregon' Department of Forestry's Public Fire Restrictions Map is a great place to start to find out current restrictions. ODF and the Oregon Forest Industries Council keep a Corporate Closure List about access restrictions on industrial timberland, including phone numbers of landowners to check the latest status. If you plan to hunt on public land, check with the land manager (US Forest Service or BLM, ODF) for public lands information. Remember it's your responsibility to know before you go and follow any restrictions.
Youth waterfowl hunt this weekend
Youth age 17 years and younger with hunter education certification can hunt waterfowl this weekend, see regs for details and note that not all public lands are open.
Band-tailed pigeon closes Sept. 23
High numbers of these native pigeons have been seen in forested areas of the coast range, especially where cascara trees are abundant.
Fee pheasant hunts at western Oregon wildlife areas
This great western Oregon hunting opportunity is available at following wildlife areas: Fern Ridge Sept. 11-Oct. 8, Denman Sept. 18-Oct. 1, Sauvie Island Sept. 11-Oct. 8 and EE Wilson Oct. 1-31. See page 16 of the Game Bird Regs for details.
Free pheasant hunts for youth hunters – Sign up now
Just a few of these events left, which are only open to youth who have passed hunter education. An adult 21 years of age or older must accompany the youth to supervise but may not hunt. More info.
MyOutdoorBuddy.com © 2017. All Rights Reserved.
Website Hosting and Design provided by TECK.net