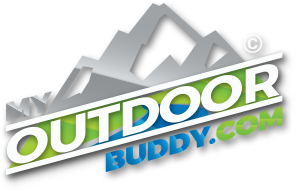 Your Source for Outdoor Adventure
Northern California and Southern Oregon
Thousand Lakes Volcano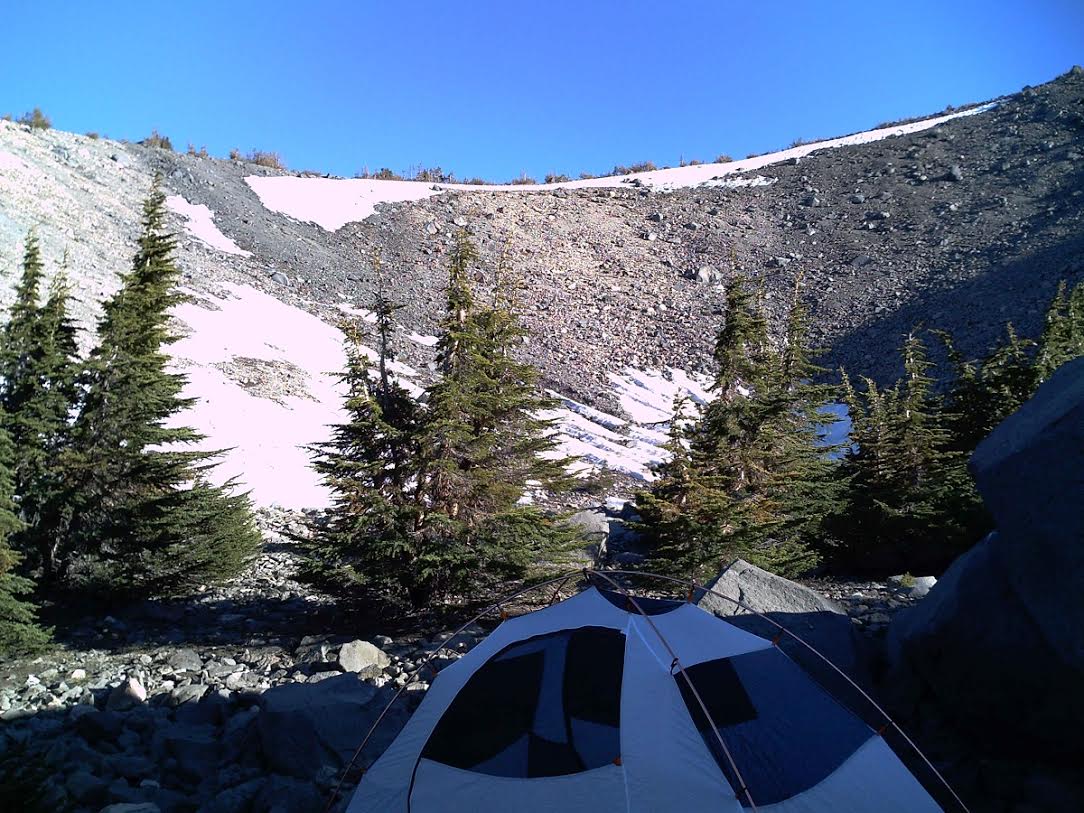 Enjoying the peace and quiet of Thousand Lakes Volcano.
Photo Credit: Phil Akers
Thousand Lakes Volcano Wilderness is located in the southern Cascade Mountain range, between the town of Burney and Lassen Volcanic National Park, and offers something for nearly every user group. Stunning panoramic views from lofty volcanic summits, thick forest, verdant alpine meadows, and excellent fishing are just a few highlights that beckon empirical backpackers and equestrians.
So is the story of a volcano in this region: Less than a million years old, activity didn't last long, now eroding away. Over time, a glacier severely eroded the northeastern flank of Thousand Lakes Volcano, creating the lake-dotted topography of Thousand Lakes Valley we enjoy today. But this wilderness area doesn't have a thousand lakes as its name suggests…actually...there's less than ten, and because of winter kill conditions the shallower waters do not harbor fish.
Less than ten miles from the border of Lassen Volcanic National Park, Thousand Lakes Volcano was part of the larger Mt. Tehama complex. Today, all that remain is a ring of peaks and jagged edges. One of these peaks is 8677-foot Crater Peak, the highest point not only of the wilderness but all of Lassen National Forest. Summit views of Mt. Lassen, Brokeoff Mountain, and Mt. Shasta will knock your socks off.
One would think, visiting on a July 4 holiday would guarantee seeing other people. Well that's when I went, and I didn't encounter another human for three days of wilderness bliss. The reason I didn't encounter another person is largely because of the trailhead I selected (Magee) as an entry point, and targeted the two uppermost lakes – Everett and Magee. The more popular trailheads originate on the eastern edge of the wilderness, providing access to the lakes in Thousand Lakes Valley proper. This is an easier option to good fishing but the drawback is lower elevation, shallower water, and a much greater chance of seeing other people. Compared to the other lakes in Thousand Lakes Valley, both Everett and Magee are deeper, greener, less traveled, and more scenic.
Leaving the Magee trailhead – my vehicle the only one here – the "trail" is unmaintained and far from being well trod. The forest service has decided to abandon this route. The trail is in good shape in the early forested section but once you break above tree line it is hardly discernible, and the steep grade is very businesslike. If you plan to access Thousand Lakes Volcano via the Magee trailhead bring plenty of water as there is absolutely none available for miles of uphill marching.
Once above tree line the Mt. Lassen landscape begins to appear expansive, and once you gain the top of the volcano the views are intoxicating. There's something about being here that makes you not want to descend...to just stay. Now, gathering yourself from sensory overload, from the volcano rim, go left and follow a faint spur trail to the top of Crater Peak, or, go straight to descend into the volcano crater where I finally dropped my backpack and setup. From my camp, the trail continues to descend and eventually reaches Magee Lake, then Everett, and finally exiting at either Tamarack or Eiler Gulch trailheads.
Thinking about going?
There are much easier ways to visit Thousand Lakes Wilderness than the eccentric route I chose. Both Tamarack and Cypress (Eiler Gulch) trailheads provide much easier access to good fishing and the heart of Thousand Lakes Valley, but they're also lower elevation, less exciting, and more popular. The largest lake is Eiler, named after Lu Eiler, the fella who brought the first significant attention of Thousand Lakes Valley to the greater world. There is yet another trailhead, Bunchgrass which accesses an area with shallow lakes and seemingly endless miles of the same scenery. But if you're hunting, well...Bunchgrass is a story for another time.
To reach the Magee trailhead
From Highway 44, take forest road 32N16 (near Ashpan Flat) to 32N17 north. Follow 32N17 until the 32N48 turnoff for Magee trailhead. You can also access the trailhead spur road (32N48) by taking Tamarack Road south from the town of Burney. Tamarack Road will take you past a turnoff to the summit of Burney Mountain, a popular hang gliding launch site and will also pass the trailhead for Jack's Backbone. As mentioned, the Magee trail is unmaintained, has been since the old fire lookout atop Magee Peak was taken down. The trail only existed to re-supply the lookout.
Fishing
Fishing is very good here with most of the major lakes offering quality trout. You will find both wild trout and the typical put-and-grow variety, all anxious to swallow weighted bombers retrieved at a fast-paced strip. Magee and Everett Lakes, the highest elevation lakes in the wilderness area and the nearest sizeable lakes to my camp, are both gorgeous and exceedingly deep – which cannot be said for every lake here. Some nearby small streams, however, are rarely ever fished mainly because of poor access and smaller size class. Only a small percentage of backcountry travelers and anglers venture off road/trail/path. But with a little cross-country trekking and bushwhacking you often find that the stream residents albeit smaller, are more naturalized with brilliant colors. There's also excellent wild trout fly angling opportunities adjacent to the wilderness so don't be afraid to explore. The area outside the wilderness is known as Wild Woods, and it's called that for a reason. I discovered one particular stream that was teeming with wild trout, aggressively attacking parachute Adams, elk-hair caddis, PMD…literally anything dry and floating was game on. I actually prefer these stunted fish on backpacking trips because my fry pan is only 10 inches….perfect! And thinning the herd actually helps the fishery in these instances of no pressure, overpopulation, and lean food source. This is not considered a sensitive area.
Camping
There's some great campsites scattered throughout this wilderness area. Some of the best campsites boasting the best views are at Everett and Magee. I setup camp even higher, in the crater of the ancient volcano, high above tree line, high above water, but most importantly, high above the mosquitoes that can get pretty obnoxious at the lower elevations nearer the water. I also bagged Magee Peak and it would be sweet to camp on that summit.
Pooch
Pooch is allowed. Being volcanic, parts of this particular route is hard on the paws.
Permits
A wilderness permit is not required for backbacking overnight stays but you are encouraged to sign the trailhead register. Please note that neither a permit nor signing the trailhead register doesn't mean someone will ensure you made it out, it's just a tool to assist first response if things go wrong. Standard wilderness ethics (leave no trace) apply. A campfire permit is required for use of campfire or stove. Always check for any current fire restrictions.
Contact
Old Station Visitor Information Center
13435 Brian's Way
Old Station, CA 96071
(530)335-7517
Hopefully this tiny piece about the greater Wild Woods will leave you grinding in your seat, anxious to get out there and experience for yourself the sweeping vistas, forest, solitude, and fishing. Plan well, be safe, and enjoy the tug of rainbow trout at Thousand Lakes Volcano.
Phil "Flip" Akers is a diverse angler and outdoor adventurer. For over 25 years he has backpacked, packed llamas and fly-fished the Sierra Nevada and Cascade mountain ranges, venturing into the farthest reaches of our wilderness areas pursuing quality trout and solitude. He enjoys sharing his experiences including tips, techniques, outdoor cooking recipes, and storytelling. He is certified in wilderness first response and rescue including swiftwater rescue, technical rope and technical animal rescue. Phil Akers can be reached at akers209@att.net.
MyOutdoorBuddy.com © 2017. All Rights Reserved.
Website Hosting and Design provided by TECK.net