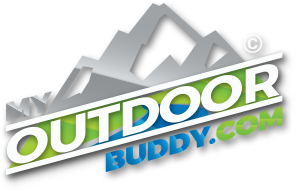 Your Source for Outdoor Adventure
Northern California and Southern Oregon
Oregon free fishing weekend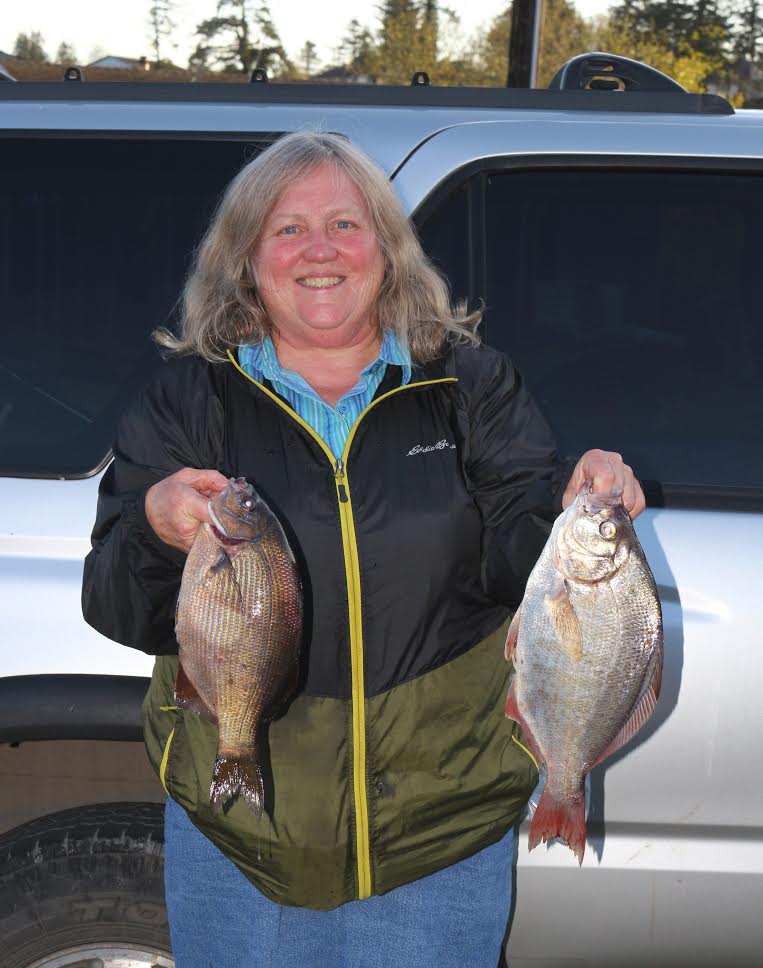 Sue Walker from Klamath Falls, Oregon nailed both striped and redtail surfperch last week surf fishing in Brookings, Oregon.
Photo Credit: Larry Ellis
Today and tomorrow, April 22 and 23 marks the first of four free-fishing weekends that Oregon will be hosting this year.
On all free fishing weekends, anglers can fish, clam and crab for free, without having to buy any fishing licenses or tags at all. All a person is required to do is to abide by the rules written in the Oregon Sportfishing Regulation pamphlet.
But what if you've already bought a license and tag? Are you still required to mark down any springers you might be so lucky to catch? The answer is NO! When Oregon says free, they mean free, even for those who have already bought their licenses and tags. So if you catch a lower Rogue River hatchery springer this weekend, you are not required to mark it down on your already preexisting tag.
Ocean fishing has been slim to none for the past few weeks due to inclement weather. The Coast Guard has been regularly prohibiting boats under 30 feet in length from crossing the Port of Brookings Harbor bar.
That makes me quite sad because this time of year is normally when the lingcod bite picks up like gangbusters. Also, rockfish can often by seen splashing on the surface of the water, where anglers can catch them fishing only a foot beneath the surface.
So we will have to tough out this apparently unrelenting series of storms until Mother Ocean finally gives us the wink and decides to flatten out the seas. That's not going to happen this weekend for sure, but until that moment happens, there are plenty of other red-hot fishing opportunities awaiting anglers this week.
The surfperch fishing has been white hot for those anglers who fish the incoming tide. Beaches like Chrissy Field, McVay Park and Sporthaven Beach have been top producers for both striped and redtail surfperch.
Other beaches that have been producing the mottled flat-siders are Kissing Rock just south of Gold Beach and the Nesika Beach Wayside just north of Gold Beach.
The most-popular bait for surfperch is hands-down small pieces of raw shrimp.
Be sure to be on the lookout for sneaker waves when you fish these areas. Develop a 360-degree awareness of waves that might sneak up in front, from the sides or behind you.
I always like to send folks to Jim Carey and Larry Cody at the Rogue Outdoor Store to learn how to rig up and where to catch these feisty fighters.
Last week ODFW also stocked the last of 250 lunker trout into Garrison Lake that weigh anywhere from 2 to 3 pounds. A lot of these fish as well as others that have been previously stocked into Garrison will have orange spaghetti tags protruding underneath the fish's dorsal fin.
Be sure to report all tagged fish that you keep to ODFW. A portion of these tagged fish will be worth a $50.00 gift card.
Springer fishing on the lower Rogue River has been surprisingly good at times, especially when the river is on-the-drop.
"There's been some nice days," says John Weber, STEP biologist for the local area.
Weber reports that the people he has personally spoken with have caught more wild fish than hatchery fish. Note that at this time of year (and until June 1), only hatchery spring Chinook may be kept.
"The ratio of hatchery fish that I'm seeing is about 33 percent," notes Weber. "And the fishing is pretty good. There have been people who have had 5 to 6 fish in the boat in a day, and of course there are other people who haven't done that well. But the honest opinion is that early-on, the fishing has been better than last year."
So here's my take on the springer fishery. Hire an experienced guide and take a couple of friends with you who agree to split the meat equally. If only one person catches a hatchery springer, then split the meat three ways. If all three of you catch a hatchery fish apiece, so much the better. This idea only applies if you and your friends are the only customers on the boat.
Think about it this way. With no ocean salmon season in the KMZ this year, the price of your salmon dinners suddenly skyrocketed. The cost of fishing with a seasoned-veteran guide is nominal.
Tight lines!
Larry Ellis, author, writer, columnist and photographer has had a 50-year passion for fishing in California and Oregon's saltwater and freshwater venues. He is a well-known writer for Oregon, Washington and California Fishing and Hunting News, Northwest Sportsman, California Sportsman and Pacific Coast Sportfishing. He currently writes monthly for Salmon Trout Steelheader Magazine, and is the author of two books, "Plug Fishing for Salmon" and "Buoy 10, the World's Largest Salmon Run." Both books can be bought from Amato Publications (amatobooks.com), Amazon and eBay. Ellis particularly loves living in his hometown of Brookings, Oregon - The heart of salmon country and gateway to fishing paradise.
MyOutdoorBuddy.com © 2017. All Rights Reserved.
Website Hosting and Design provided by TECK.net