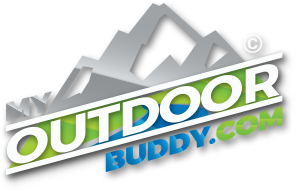 Your Source for Outdoor Adventure
Northern California and Southern Oregon
Free Kid Fishing Day May 13
The California Department of Fish and Wildlife will be holding a Free Kids Fishing Day event at Lassen Pines Ponds in Viola on May 15, 2017. The ponds are located just off Highway 44, east of Shingletown. This is a beautiful setting in the shadow of Mt. Lassen and a short distance ( 30 minutes) from the beautiful Hat Creek Valley.
Youngsters under the age of 16 are invited to catch stocked rainbow trout. This is a great family event that serves to introduce many youngsters and families to the sport of fishing. Fishing is a generationally shared activity that can last a lifetime. Many youngsters can claim that their first trout came from these sponsored events.
For those who do not have fishing tackle of their own to use there will rods and reels set up, ready to go on a first come first serve loaner basis. The catching is usually fast and furious, so there is seldom a wait for rods. Bait, hooks, weights and bobbers are also provided so an ice chest and camera to capture the memories is really all that is needed.
As there are many families that attend that are completely new to the sport, no worries as there will be volunteers to assist and offer instructions. I hope and plan to be on hand myself to help as many as possible so be sure to say hello as these events are some of my favorite activities of the year. I enjoy helping the youngsters and seeing the joy on many faces as they land their trout, it is even more fun than catching trout myself.
With the general trout season in full swing that weekend, make a full day or even a weekend of it. I might suggest camping in one of the many campgrounds in the Hat Creek Valley and enjoying some fishing on Hat Creek after the event. Hat Creek is one of the most popular and well stocked trout waters in the region and the valley offers many activities for the entire family.
Gary Heffley has been a valued contributor to MyOutdoorBuddy for over seven years serving as manager, sales representative and reporter for much of Northern California. He is an avid outdoorsman and loves to fish and write about his adventures. He has long history in the Sporting Goods field and is presently managing the Gift Bar and Camping Department at Sportsman's Warehouse in Redding.
MyOutdoorBuddy.com © 2017. All Rights Reserved.
Website Hosting and Design provided by TECK.net