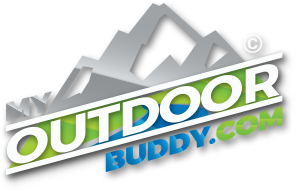 Your Source for Outdoor Adventure
Northern California and Southern Oregon
Personal watercraft repair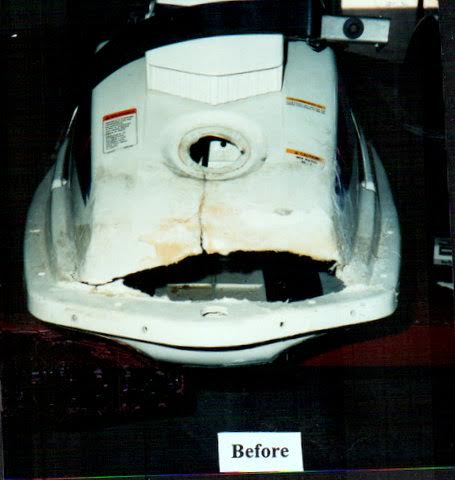 Ski jet in need of repair!
Photo Credit: Picasa/Google
The caller said, "I knocked the nose off my Jet Ski. I already did the hard work. All I need is a price for a little finish sanding and paint work." Often the work an amateur does is presented to be the hard part. The work the shop needs to complete the job is often trivialized. Unfortunately for the inexperienced person doing their own work, I mostly discover a repair that is substandard and I cannot finish it. It has to be removed and then repaired properly.
I have had phone calls like this many times over the years. More often on powerboats but also on many different watercraft, including sailboats, canoes and kayaks.
I asked if he had used the correct fiberglass resin. "Of course" he said in an irritated voice, "It said Boat Resin right on the can." "Was it a transparent resin or heavily pigmented?" I asked. "Pretty clear," he said. I replied, "It is the wrong resin and will not stick well to the craft." He replied, "I ground it really good and I know it will hold, all I need is a price from you to sand and paint it." "I have to see it to give you a price, I said. It all depends on how large the repair area is and how many hours it will take to finish it."
The next day he arrived at the shop. I looked at the repair. He had just piled a glob of resin and fiberglass cloth over the front upper section of the ski. It was evident he had not even tried to shape the repair to the contour of the ski. The glob of cloth and resin covered about 75% of the upper front area. It could not be sanded to shape.
I did not want to criticize his repair when I saw it, because I suspected he would take it as an insult. So I asked if I could test the adhesion with my pocketknife. I explained, "I want to slip my blade under the edge of his repair and lift up. If it holds, the fiberglass resin is good, if not, the repair will lift completely off." He looked startled. I said, "If you are confident, you have nothing to lose. If the resin has weak adhesion it will save you a lot of money by not finishing it." He gave me permission to test the adhesion and the demonstration began. Sometimes I have to remind the inexperienced person… Boats sink if a repair is not correct, but I did not have to this time…my demonstration proved my point.
I slipped my blade under the edge of the fiberglass glob. At this point I knew the test would be dramatic as the blade went in easily. I asked, "Should I go on? I think all your work will lift off." "Yea, go ahead," he said, while trying to sound confident.
I pushed the blade further in and pulled up on the area the knife blade was under. His entire repair lifted off leaving a large gaping hole underneath. He could see the adhesion was very weak and he was convinced it would have failed.
He authorized us to repair his Jet Ski. I invited him to come by in a couple of days so he could see the repair completed in fiberglass. Then he could understand what a proper structural repair involves. He was so impressed when he saw the repair he authorized us to do a custom paint job on the entire ski.
Coachmaster is mostly known as an automotive body shop. We became an insurance approved boat repair facility over 45 years ago.
Coachmaster Collision repair* -- founded in 1969 is the best equipped body and paint shop in the North valley. Specializing in "Total Body Alignment." Contact Alan Gordon for an estimate on your vehicle. Call 530-243-1310 or visit the business at 6851 Eastside Road, in Redding California. *Click here if you are using a smart phone or other mobile device.
MyOutdoorBuddy.com © 2017. All Rights Reserved.
Website Hosting and Design provided by TECK.net