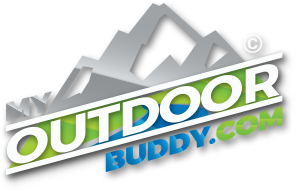 Your Source for Outdoor Adventure
Northern California and Southern Oregon
Lead ban reversed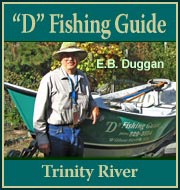 The day before President Obama went out of office, he signed an Exceptive Order that banned the use of lead ammo and fishing tackle on Federal Lands. The 52nd Secretary of Interior, Ryan Zinke, signed Order 3346 that overturned the lead ammunition and fishing tackle ban on Fish and Wild life Service lands. This was a great turn of events for outdoor sportsmen. There has been a consistent push by the Enviro's to have lead ammo and fishing tackle banned without any science to provide evidence that it is a serious threat to fish and wildlife. Don't get me wrong, I am NOT a fan for the use of lead, but I also believe in the need of science to show the need. I have hunted and fished with lead ammo and fishing tackle since 1947 with no ill effects to myself or my children. Yes, certain amounts of lead does affect children and IS harmful, science has proved that! Lead has supposedly been the cause of death to the California condor but science has NOT proven that it was totally because of lead ammo. They are still dying and lead ammo has been banned from use within their range for years. Science has only proven that some Condors have died because of lead ammo.
Presently, the salmon fishing season for 2017 is in limbo. The PFMC April 7 thru 11 meeting in Sacramento will determine that outcome. Although I do not see any good news coming out of that meeting, and from what I have been told, the Fish and Game Commission is NOT looking to change recommendations. The best I see is a "jacks only" in-river fishing for Fall Chinook salmon on the north coast. Yes, this is going to be a hard year for salmon fishermen, but I also remember that back in 2009 this happened to the Sacramento River salmon season and it recovered. If the government will work to help get water quality under control on the Klamath River we could see good salmon fishing in one or two years with fair to good limits for Ocean Commercial, Ocean Sport and In-River Sports fishing. What would help is that the PRMC allow an In-River Sports fishing rep from the Klamath-Trinity River area be on the Salmon Advisory Sub-committee (SAS). I tried many years ago, but we couldn't get the support from Dan Wolford of the California Delegation (PFMC). It is a shame because the PFMC uses the Klamath River/KMZ Chinook salmon as the surrogate for ocean abundance (surplus salmon harvest). We (the Klamath River Basin) are responsible for the hatching, rearing and number of survival juveniles that reach the ocean but are NOT allowed to participate in the decisions.
Fishing: Fishing has been an on again, off again problem depending upon the amount of rain that is happening along the north coast. Right now we are seeing lots of rain and the rivers are showing the results. The good part is that Coho salmon and steelhead are easily accessing the spawning streams they use, which is good for the fish but bad for the fishing. I can say that the upper section of the Trinity clears fast, and within a few days one can fish from Indian Creek up, but it takes a few more days for the lower sections from Douglas City down to the North Fork to become fishable.
Mid-Klamath: Iron Gate Dam is releasing 9,200cfs and Seiad Valley gauge is reading at 9,200cfs, so the Klamath River is in no fishing condition for the time being.
Lake Conditions: Whiskeytown is 86% of capacity with inflows of 3,159cfs and releasing 3,494cfs into Clear Creek & Keswick. Shasta is 85 of capacity (an increase of 19% & plus 17ft) inflows of 36,662cfs and releasing 1,675cfs, Keswick is 92% of capacity with inflows of 8,755cfs and releasing 9,141fs; Lake Oroville is 76% of capacity (a increase of 8% & plus 20ft), inflow is 27,287cfs and releases are 42,007cfs; Lake Folsom is 60% of capacity (plus 19% & plus 24ft.) inflows are 13,197cfs and releases are 6,053cfs.
Trinity Lake: The Lake is 21ft below the overflow (decrease of 11ft)and 87% of capacity (7% increase) Inflow to Trinity Lake is 6,477cfs and Trinity Dam is releasing 1,550cfs to Lewiston Lake with 1,219cfs going to Whiskeytown Lake and on to the Keswick Power Plant with 9,141cfs being released to the Sacramento River.
Trinity River Flows and Conditions: Lewiston Dam releases are 331cfs, water temps of 46.6 and air is 43 degrees at 12:00pm. yesterday. Limekiln Gulch is 5.2ft at 670cfs, water temps are 45.4 degrees and air is 43. Douglas City is 7.5ft at 1,330cfs, water temps of 45 and air is 43. Junction City is 4.3ft at 2,260cfs. Helena is 12.9ft at 2,730cfs with water temps of 46.6. Cedar Flat is 9.2ft at 5,720cfs. Willow Creek is estimated at 11Kcfs air is 49and water at 48. Hoopa is N/Aft at 14.6Kcfs with water temps of 49.3. Flows at the mouth of the Trinity River at Klamath River are estimated to be N/A cfs.
Klamath: Iron Gate Dam releases are 9,200cfs. Seiad Valley is 11ft at 16.3Kcfs. Happy Camp is estimated at 18Kcfs. Somes Bar is estimated at 27.6Kcfs. Orleans is 15.2ft. at 35.6Kcfs. Klamath River at Terwer Creek is 23.4ft at 74.7Kcfs and water temperatures of 48.7 degrees. Flows at Smith River, Dr. Fine Bridge are 12.1ft at 11.1Kcfs.
Temperatures in the Valley last week were 69/41 degrees with 4.95 inches of rain with a season total of 73.85in of rain and 3.5in of snow. Temperatures in the valley next week are expected to be 73/43 degrees; with clouds and scattered rain showers the some sunshine for the weekend then more showers.
MyOutdoorBuddy.com © 2017. All Rights Reserved.
Website Hosting and Design provided by TECK.net