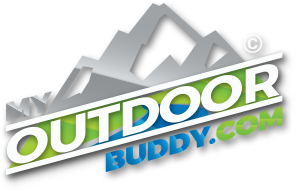 Your Source for Outdoor Adventure
Northern California and Southern Oregon
Baum Lake access now open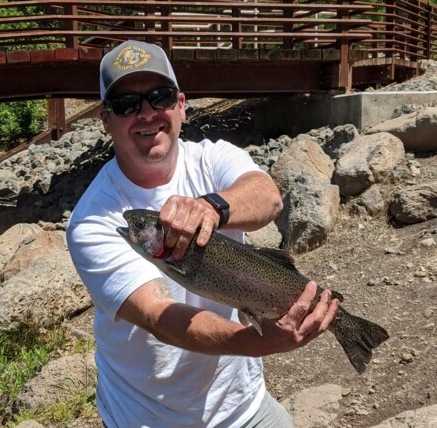 Matt from Palo Cedro with a nice Baum lake Rainbow.
Photo Credit: Courtesy of Gary Heffley
The parking lot and ramp access to Baum Lake is open once again as some regions in the North State are beginning to relax restrictions and some closures while asking all users to remain vigilant in maintaining individual spacing and refraining from close group conduct. There were a number of anglers enjoying modest success, although a few nice trout were landed. I managed to land four trout in about an hour and a half fishing time using spoons and spinners. While one was very small the other three all went sixteen to nineteen inches. I had some real quality stockers "follow" my lure but the big ones were reluctant to commit to taking the bait. Matt from Palo Cedro landed a very nice five pounder nearby that I was able to photograph. Quality fish seem to be on tap.
The P.G.&E. campground at Cassel which serves Baum Lake and the Cassel Forebay was still closed. Calls to the Lassen National Forest office in Susanville noted that the facility is still closed, assuming that includes all Hat Creek Campgrounds and Day Use area. But as seen in other areas and lakes within the state, new things are opening back up on a daily basis. I would advise everyone to call ahead before planning any excursion to verify access and limitations.
Gary Heffley has been a valued contributor to MyOutdoorBuddy for over 10 years serving as manager, sales representative and reporter for much of Northern California. He is an avid outdoorsman and loves to fish and write about his adventures. He has a long history in the Sporting Goods field and uses that extensive experience to impart his wisdom in his writing.
MyOutdoorBuddy.com © 2020. All Rights Reserved.
Website Hosting and Design provided by TECK.net