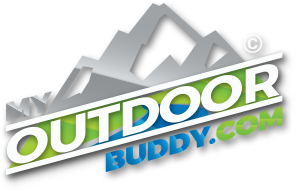 Your Source for Outdoor Adventure
Northern California and Southern Oregon
Saltwater Species Continues to be the Main Draw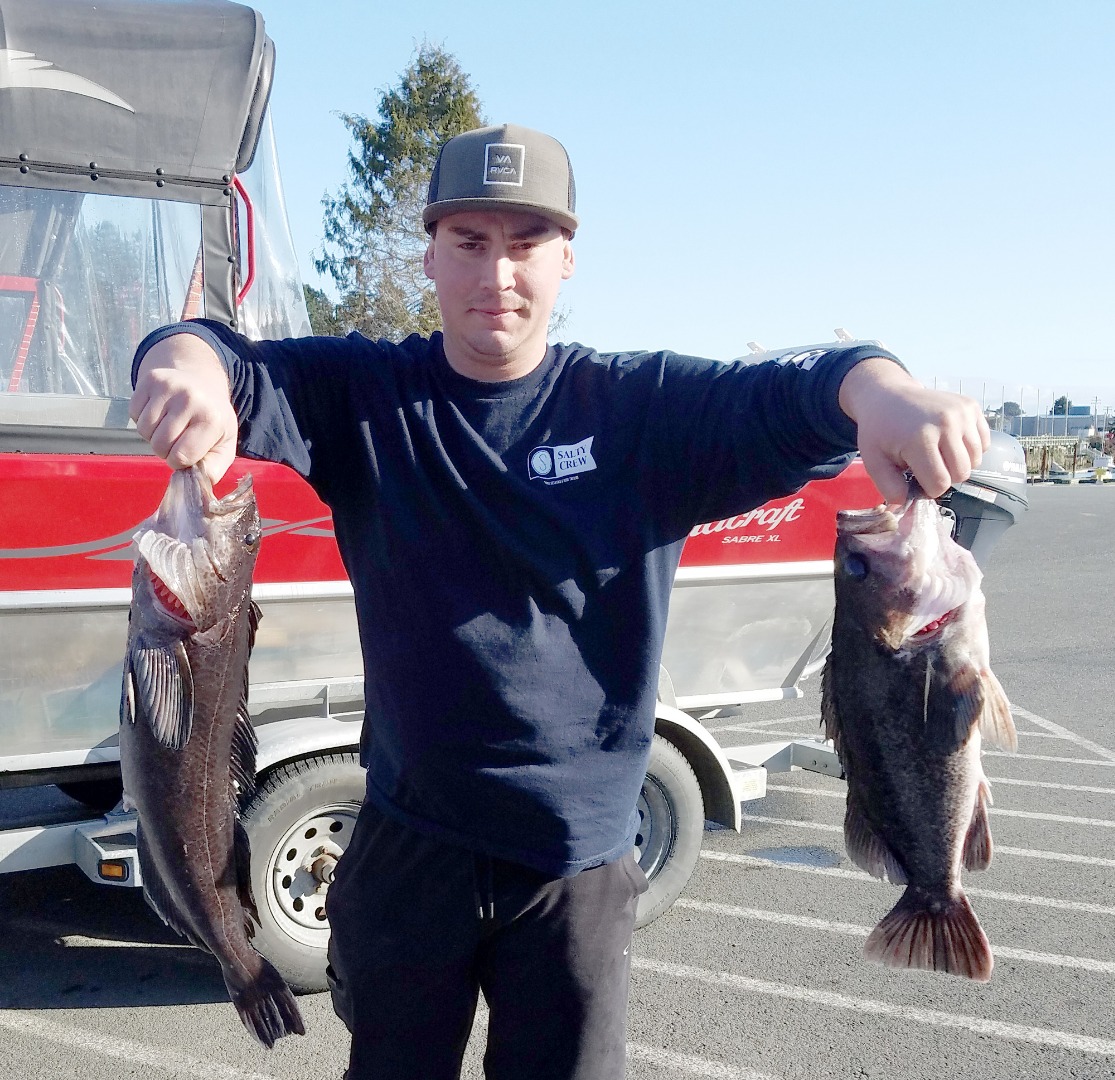 Salty dogs were able to fish the ocean out of the Port of Brookings Harbor last week for lingcod and rockfish.
Photo Credit: Larry Ellis
Once again, the humming of electric fillet knives were vibrating the cleaning tables with reckless abandon last week at the Brookings Harbor fillet station.
Air temperatures that have been averaging between 34 and 40 degrees have been likened to fishing inside a refrigerator, and that fact has kept the boat populace down to a minimum, which is a good thing. With angler shrinkage down to a bare amount, dogs of the salt had the entire ocean to themselves.
In the ocean, it's not necessarily what you are using as to how you are using it, so technique is everything! Anglers who are in-the-know about fishing local rocky structure have still been managing to catch their 5-rockfish daily limit and are either limiting or near limiting out on lingosaurs.
Here are some tips on how to fill your gunnysacks with bigger and more quality fish. A lot of the time, it's all about the wind and the direction from which it is blowing.
When the wind blows from the east - fish bite the least.
When it blows from the north - don't venture forth.
When it blows from the west - the fishing's the best.
But when it blows from the south - it blows your worm right in the fish's mouth!
There's a lot of truth to that old ditty. An east wind has always been the worst-case scenario for either fishing on a lake or on the ocean. That I can say with confidence. It's the wind that happens the least amount of times in any given year.
The next thing you know, we're talking about a north wind. When the wind blows from the north, you're getting ice-cold blasts from Alaska, plus you have high winds and a rising barometer. The second line of that stanza is more of a warning than anything.
Then there are variations of the old fisherman's fable.
As everyone knows who fishes in the ocean out of the Pacific Northwest, winds blowing from the northwest are the most common, and when the wind is blowing northwest, it can really churn up the ocean. So anglers really need to beware of northwest winds and be ready to call it a day before it starts capping.
And usually, when the wind is blowing from the south, the fishing can be totally off-the-charts, especially when using soft plastics. But swells caused from south winds can really be back busters when heading back to the barn. So be forewarned in that arena as well.
The second tip would be to always let your worm bottom out before you start working it with a slow and rhythmic, up-and-down type motion.
The third tip to bottomfishing success is to work all sides of the spot that you have chosen.
For instance, if you are not garnering any action on the south side of a spot, position your boat so that you will be working the northern end and work that side for a while. If you don't get any biters, then try the east or west ends of the spot. The fish might be schooling on a rougher-than-usual part of the "traditional" spot. Sooner or later, I guarantee that the fish are going to snap, and when they do snap, the odds are in your favor for getting multiple hookups!
Also, don't be afraid to use the gnarliest wad of plastic you can find. Those mottled toothmeisters are often suckers for the most bizarre-looking things.
And last but not least, don't ever think that you have to travel long distances in order to catch your limit. There are so many great fishing spots close to home, they can never all be charted on any map.
One of the best spots I have fished for over 36 years is where the tall stack used to be off of the Southcoast Mill, a mere 10 minutes uphill from where you exit the Port of Brookings Harbor's jaws.
In fact, I remember the day when the erect structure was hauled away by helicopter. But the smoke from the workable mill still remains. Nowadays, newcomers tend to call this spot "the smoke", but those of us who have lived in the area for a longer period of time will always remember it as "the stack
Chetco Steelhead Action Slows But Doesn't Completely Stop
Fishing for winter steelhead on the Chetco has slowed down considerably due to low- and clear-flow conditions. However, a few anglers managed to catch a few fresh chrome-bright metalheads.
Now that there are down-backs heading back to sea, anglers are catching a few of these tubular bells. You can call them downers, down-backs, tubes, gunnies or gun barrels but they are all the same animal - a spawned-out winter steelhead that is sleek and slender due to using all of its milt or roe in the spawning process.
Their flesh is pale and they might even stink a little bit when your knife enters their gut cavities, so I heartily advise releasing all the tubes, even if they are missing an adipose fin. Their eating quality is not the greatest. What they are known for is their aggressiveness and their fighting abilities.
These are not salmon, a fish that is dying the moment it starts spawning. They are dying in a way - dying to get back to the ocean and hopefully spawn again.
You can't miss downers. Often they appear to be floating on the surface and look like lifeless sticks or small logs as they float their way back to sea. But make one cast within 10 feet of a downer and watch how fast a fish can move.
Steelhead have the ability to spawn several years in a row.
Lisa Borgerson, former ODFW employee and scale-reader extraordinaire once told me that the most spawning missions she ever read on a winter steelhead scale was five episodes, and that fish came from the Chetco River.
And that leads me to saving this wonderful river for years to come. Back in the old days, it was very common for anglers to catch 14-pound steelhead. The smallest steelhead I ever saw was around 10 pounds and I caught more 17-pound steelhead than I can count.
For the last 10 years, I have seen the numbers of these large fish slowly dwindling.
It's time to make this river non-retention for wild steelhead. There are petitions floating around that are asking for signatures to make this river a non-retention winter steelhead fishery.
I am all in favor of this petition.
The same process was accomplished on the Umpqua River and now, that fishery has doubled in size.
The Chetco River gets an extreme amount of pressure from anglers fishing California's Smith River, a river where no retention of wild fish is allowed. It also gets a lot of pressure from other northern California rivers as well.
If you should happen to see one of these petitions, I heartily advise anglers to sign it. In my opinion, going non-retention of wild winter steelhead is the Chetco's salvation.
After enough signatures are garnered, the petition will be taken up to Salem and presented to the Fish and Wildlife Commission.
Tight lines!
Larry Ellis, author, writer, columnist and photographer has had a 50-year passion for fishing in California and Oregon's saltwater and freshwater venues. He is a well-known writer for Oregon, Washington and California Fishing and Hunting News, Northwest Sportsman, California Sportsman and Pacific Coast Sportfishing. He currently writes monthly for Salmon Trout Steelheader Magazine, and is the author of two books, "Plug Fishing for Salmon" and "Buoy 10, the World's Largest Salmon Run."  Both books can be bought from Amato Publications (amatobooks.com), Amazon and eBay. Ellis particularly loves living in his hometown of Brookings, Oregon - The heart of salmon country and gateway to fishing paradise.
MyOutdoorBuddy.com © 2019. All Rights Reserved.
Website Hosting and Design provided by TECK.net