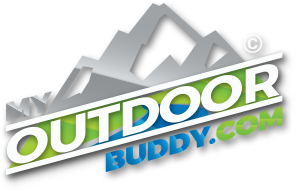 Your Source for Outdoor Adventure
Northern California and Southern Oregon
Human Caused Wildfires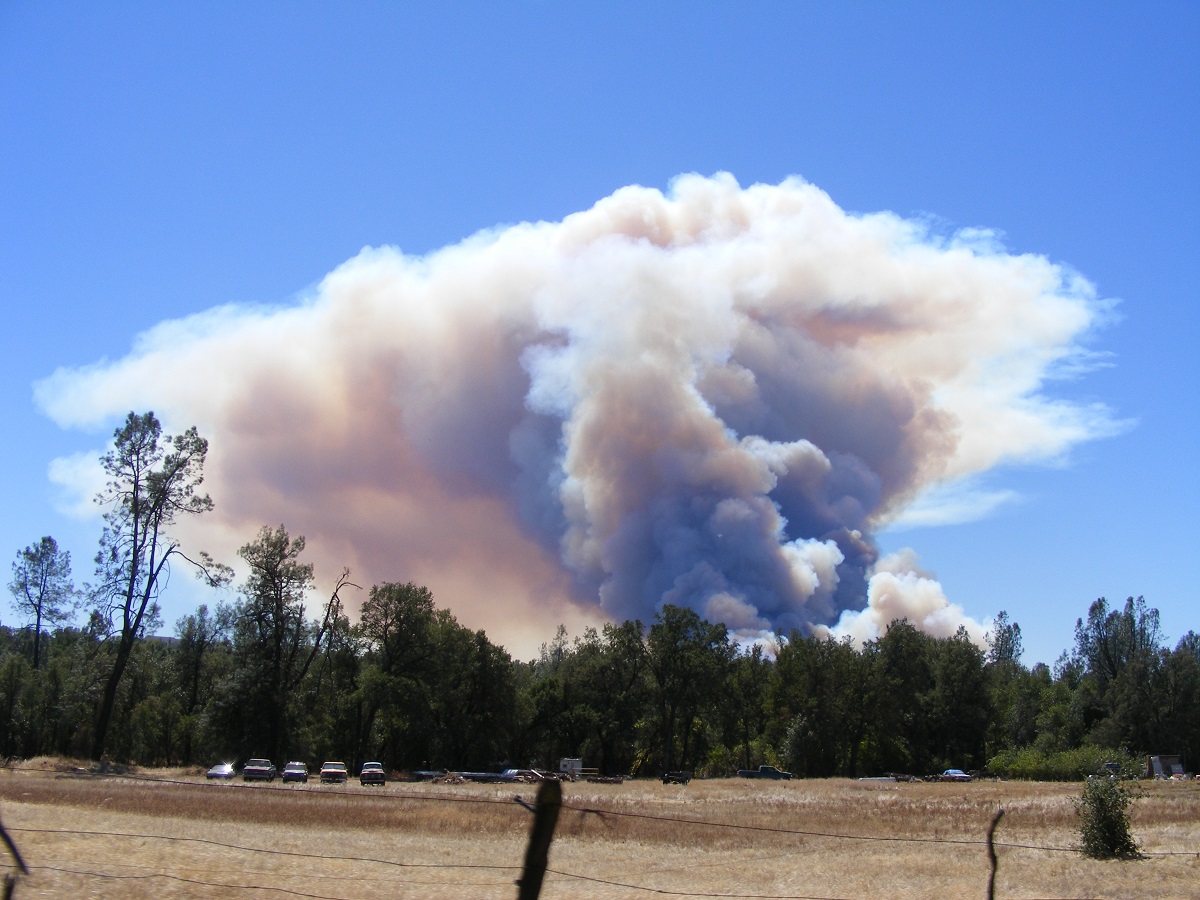 Plumes of smoke are a frightening sight.
Photo Credit: Sharon Waranius
This past year, wildfires have been one of the great concerns throughout the state of California. We often hear weather reports of approaching thunder storms and lightning strikes. Then, we hear the reports of fires. It seems the general consensus among the public is; the majority of wildfires are caused by lightning. At least this is the opinion I get from my daily conversations with friends and customers at work. According to NPR (National Public Radio) about 8 out of 10 wildfires are human caused. In the National Parks about 6 out of 10 fires are human caused. The first thing that comes to mind when thinking human caused, is arson. The malicious burning of property of another, or burning of one's own property for some improper purpose.
However, It seems the majority of human caused wildfires are caused by carelessness. Some obvious causes are; leaving camp fires unattended, discarding cigarettes, losing command of controlled burns and too many more to list.
I witnessed the start and cause of a forest fire while serving in the military in the 1960's. The temperature was well below freezing. The bare tree branches were white with frost and icicles hanging down. The frozen wild grass looked like spikes coming out of the ground. It did not look like a wild fire could even be possible. Apparently that's what the soldiers standing guard in the middle of no-where thought too. They decided to collect dropped branches to build a campfire in an open area, far from the trees.
Once the campfire was going well, a discovery was made. Cardboard tubes that once had contained artillery shells were found and thrown onto the fire. The tubes were several inches in diameter and two to three feet long. Card board is a laminated material, and when burning, the laminations separate. The glowing particles, often several inches in diameter and thinner than paper, float into the air carrying with them the glowing ambers of a wild fire.
First, the grass started to burn. They tried to stomp it out with their boots, but even frozen grass burns so fast they could not keep up. As they were stomping, they did not notice the card board campfire was burning faster and larger. The floating glowing particles now had turned larger, resembling glowing discs, and they were heading toward the forest. Soon the trees started to burn.
Thankfully, the smoke was spotted by base personnel, then suddenly, a hundred troops or so arrived with firefighting gear. A skirmish line was formed to attack the ground fire. The grass fire in the open was put out fast. The troops continued into the tree area, extinguishing the grass fire, now also containing decomposing wood and leaves that lay beneath the forest floor. Helicopters arrived and dumped water on the tree tops.
It seemed like only minutes for the entire incident. The devastation was probably just five acres or so. But after it all was over, I could see that the burnt trees would never recover, they were too charred. What was left was a smoky, eerie, blackened scene going further into the forest than I had imagined.
I have been on many camping trips in my life time and I am constantly surprised by how little new-comers to camping know about how to choose a safe site for a campfire. Even more, I am surprised by how little they know about making a fire as safe as possible.
To summarize, especially to new-comers: Stay in a designated campsite and use a designated fire pit. Talk to the park rangers about safe fire starting practices. Do not use household garbage, cardboard, paper plates, plastic plates, rags, etc. in the fire.
Do carry extra water and a shovel with your camping equipment. Do not assume a camp fire is out, hot ambers could ignite even hours later. Drown the fire site well before you break camp and turn it over with a shovel. The U.S. Forest Service recommends that when you feel sure there is no heat, feel the ashes.
Coachmaster Collision repair* is a past recipient of the District Attorneys award for honesty and integrity in business.

Don Stec is the founder of Coachmaster, a full service collision repair facility also specializing in the collision repair of RV's. Now retired, Don is proud to have sold the business to long time manager Allan Gordon. Call Coachmaster at 530-243-1310, or stop by at 6851 Eastside Road. Redding, CA.
MyOutdoorBuddy.com © 2018. All Rights Reserved.
Website Hosting and Design provided by TECK.net