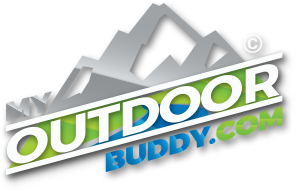 Your Source for Outdoor Adventure
Northern California and Southern Oregon
ODFW Weekly Recreational Report
Free Fishing Weekend June 3-4
Take someone fishing during Free Fishing Weekend June 3 and 4. On those two days, no license, tag or endorsement is required to fish, crab or clam anywhere in Oregon. New to fishing and wondering how to get started? Check out the schedule of free family fishing events being held throughout the state on those two days.
The fine print: Applies only to waters already open to fishing, crabbing or clamming. All other regulations, such as bag limits, still apply.
Ladd Marsh Bird Festival is May 19-21
Join birders, wildlife biologists and Mark Obmascik, author of Big Year: A Tale of Man, Nature and Fowl Obsession, who is the featured speaker at this annual festival.
Salmon fishing remains open on coastal rivers and streams
Recently announced closures and restrictions for the southern Oregon ocean salmon fishery DO NOT affect coastal rivers and streams. Coastal rivers and streams will remain open to salmon fishing under the regulations found in the 2017 Oregon Sport Fishing Regulations.
Things are heating up for warmwater fishing
We're getting the first reports of the year of good fishing for bass, crappie and other warmwater fish, especially in the Southwest Zone.
Learn to fish for steelhead
ODFW is partnering with the Sandy Chapter of the NW Steelheaders to present a Steelhead 101 workshop on Saturday, June 24 at 9 a.m. at the Oxbow Regional Park near Troutdale. Find more information and register.
Spring turkey hunt until May 31
Two weeks left to hunt! See our Facebook Live with Scott Haugen for some tips.
Better bear hunting
Significant green-up and warmer weather has led to an increase in bear activity. The best spring bear hunting usually happens later in the season which closes May 31.
Take a Friend Hunting – Win a Prize
Experienced hunters who take a new or lapsed person out hunting can enter to win prizes. Both must be adults (18 years and older). More info
MyOutdoorBuddy.com © 2018. All Rights Reserved.
Website Hosting and Design provided by TECK.net