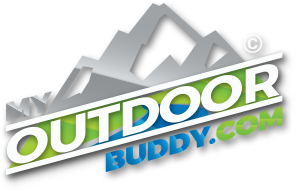 Your Source for Outdoor Adventure
Northern California and Southern Oregon
Junior Chukar Hunt a HUGE Success!!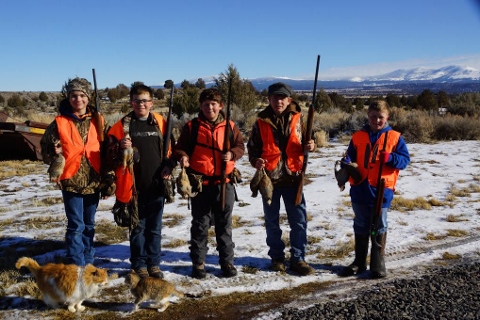 2017 Junior Chukar hunt, photos by Lorissa Soriano
by Lorissa Soriano
1-23-2017

The 2017 Annual Junior Chukar Hunt, sponsored by the Modoc Fish Game and Recreation Commission (MFG&RC) was a huge success this year. The event took place on January 14, 2017 at Likely Place Golf & RV Resort, in Likely.
For the past few years the event had been held at Alturas Ranches, just outside of Alturas. This year the group decided to change the location for the hunt. The Likely Place Golf & RV Resort in Likely, presented the perfect venue area for this type of event. The grounds in between the fairways offered a more preferable setting for chukar. The grounds consisted of more hilly and mountainous terrain, providing junior hunters an opportunity to hunt chukar in a more natural setting. The area also limited the potential for accidents, more room to hunt, smaller groups and more separation between groups, so no one was shooting at oncoming hunters in another field. That being said, the MFG&RC, will always be grateful to Alturas Ranches for the use of their property for past events and their continued support of the program.
As always, junior hunters, parents and volunteers arrived at the hunt location around 8:00 a.m. and were treated to donuts, hot chocolate and coffee. There were nineteen hunters who participated in this activity. The weather was decent for a change. This was a welcoming feeling, especially after the frigid climate we had experienced the week prior to the event. It was sunny, with no rain or snow in sight. A couple times when the wind came up it got a little chilly but all in all it was a beautiful January day.
Prior to the hunt, local Game Warden, Brian Gallaher, gave his usual safety talk. The kids were then organized into groups along with their parents, group leaders and dogs.
Revved up and raring to go, hunters headed out to their designated areas. Immediately after the hunt began, you could hear many shots being fired. Evidently the birds were placed in the right areas. One group who was out hunting didn't have a bird dog assigned to their group. This makes it more difficult to locate game birds. However there were two barns cats who followed the hunters up a hill during the hunt and actually pointed out the birds for them. The kids thought this was funny. Ultimately this group did very well harvesting several birds.
Around lunch time, with big smiles on their faces, hunters began to trickle in, some with birds and some without. Apparently, it didn't matter if they got a bird or not they were having fun. Tired, hungry and ready for lunch, commission members served big ol' hot dogs to everyone along with Reese's traditional and famous wild game chili. Everyone filled their bellies, there was a raffle and off they went again.
Thanks to the Modoc Fish Game & Recreation Commission, parents and volunteers who supervised throughout the day, the event was a huge success.
A great day of food, friends, fun and hunting made the 2017 Annual Junior Chukar Hunt event a very productive and successful hunt.
The goal of this event is: To keep hunting and conservation traditions alive and well. Through education and outreach programs we can build a foundation for future stewards to learn about wildlife habitat, restoration and conservation. It's important to encourage and support junior hunters for the preservation of our treasured outdoor traditions.
MyOutdoorBuddy.com © 2020. All Rights Reserved.
Website Hosting and Design provided by TECK.net