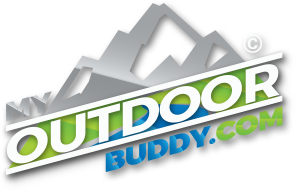 Your Source for Outdoor Adventure
Northern California and Southern Oregon
Sport Crab Opens Saturday with No Restrictions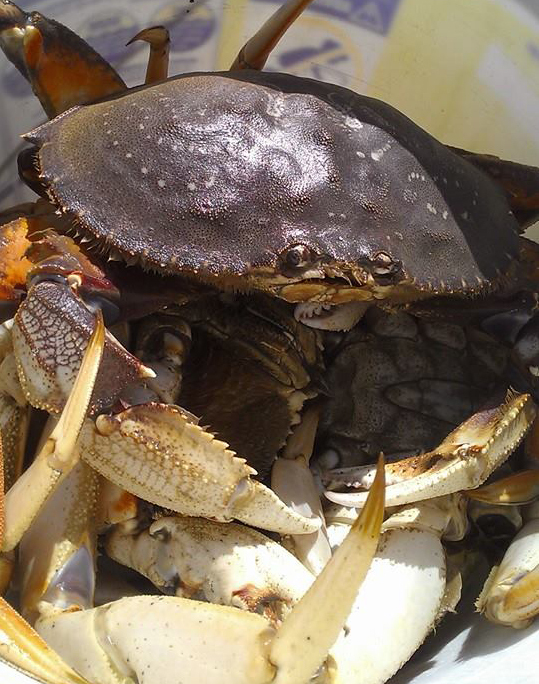 The 2023 sport Dungeness crab season will open statewide Saturday, Nov. 4. Here on the North Coast, the use of recreational crab traps will be allowed and no other restrictions are currently in place.
Photo Credit: Photo courtesy of Kenny Priest/Fishing the North Coast
We may not have a rockfish season here in the far north, but at least our sport crab season will open on time. And with pots and traps allowed! The California Dept. of Fish and Wildlife sent word Friday that our season, (40°10′ N. latitude (near Cape Mendocino) to the Oregon-California border, will open as scheduled Saturday with no restrictions. We could have been saddled using other methods, including hoop nets and snares due to the presence of whales. But it looks like the whales aren't here in big numbers — yet. Other ports weren't so lucky. The recreational take of Dungeness crab using crab traps will be temporarily restricted between the Sonoma/Mendocino County line and Lopez Point, Monterey County (Fishing Zones 3 and 4) when the season opens on Saturday, Nov. 4.
The season's first traps can legally be deployed at 12:01 a.m. Saturday morning. Anglers, weather permitting, will get their first peek into the health and weight of this season's crop as the pre-season quality tests have not taken place or the results have yet to be made public. One thing we do know is the domoic acid levels won't be an issue. Tests conducted in Monterey, Bodega Bay, Half Moon Bay/SF, Eureka, and Crescent City have all came back clean.
The season runs from Saturday, Nov. 4 through July 30, 2024. The minimum size is 5 ¾ inches measured by the shortest distance through the body from edge of shell to edge of shell directly in front of and excluding the points (lateral spines). The limit is 10 and a valid California sport fishing license is required along with the new annual crab trap validation ($2.73).
CDFW reminds anglers that the deployment and use of crab traps in any recreational crab fishery (including rock crab) is temporarily restricted in fishing zones 3 and 4 until lifted by the CDFW. Sport crabbers should also implement best practices, as described in the Best Practices Guide. In addition, if adopted, proposed regulations for recreational rockfish will allow the deployment of Dungeness crab traps shoreward of the 50-fathom Rockfish Conservation Area boundary line when rockfish are onboard. Until the emergency regulations are in place, no fishing gear of any type (includes crab gear) may be deployed shoreward of the 50-fathom RCA line when shelf rockfish, slope rockfish or lingcod are onboard.
On the commercial side, the season south of the Sonoma/Mendocino county line was scheduled to open on Nov. 15, 2023.This fishery has been delayed in zones 3, 4, 5 and 6 due to presence of high numbers of humpback whales. More information can be found here.
Top crabbing locations
With offshore conditions looking rough over the weekend, you can still find plenty of crab. One of the top spots to soak a few rings is Crab Park, located at the end of Cannibal Island Road in Loleta. There's access to launch a kayak or canoe in the estuary of the Eel River. You can also launch your boat at Pedrazzini Park at the end of Cock Robin Island Road and make your way up the estuary towards the mouth of the Eel.
Humboldt Bay also has a few good locations to catch some crab. Out in front of the PG&E plant is a good spot as well as the flat off of the South Jetty parking lot. Another top location is either side of the channel leading into the South Bay. Up north, inside Trinidad Harbor is another popular spot among the locals. You can launch your small boat, kayak or drift boat right off the beach and head out to Prisoner Rock, where the bottom is sandy and 40 to 50-ft deep. Launching here requires a relatively calm ocean, which doesn't look to be the case for the weekend.
Weekend Marine Forecast
Ocean conditions don't look good for Saturday's crab opener. As of Thursday, south winds and elevated seas are in the weekend forecast. Saturday's forecast is calling for south winds 10 to 20 knots with west waves 10 feet at 13 seconds. Winds will be similar Sunday, coming out of the south 10 to 20 knots with west waves 10 feet at 12 seconds. These conditions can and will change by the weekend. For an up-to-date weather forecast, visit weather.gov/eureka or windy.com. You can also call the National Weather Service at (707) 443-7062 or the office on Woodley Island at (707) 443-6484.

Weekend Tides – Humboldt Bay
• Sat., Nov. 4: high: 7:05 a.m. and 5:11 p.m.; low: 11:27 a.m.
Standard time begins at 2:00 a.m. Sunday
• Sun., Nov. 5: high: 7:05 a.m. and 5:24 p.m.; low: 12:20 a.m. and 11:52 a.m.
Eureka tuna report
A pretty epic week of bluefin tuna fishing out of Eureka. Most of the action took place around the Eel River Canyon, where boats trolling Madmac lures were able to entice some big tuna. There were a handful of fish caught just about each day, and a few days produced multiple fish in a couple of boats. Excellent ocean conditions coincided with migrating schools of bluefin, which were spotted as far north as Crescent City. Conditions don't look good at least through early next week, but you can bet once the ocean calms down boats will be back on the hunt.
Shelter Cove tuna report
The tuna bite was pretty good up until Saturday according to Jake Mitchell of Sea Hawk Sport Fishing. "Boat pressure increased quite a bit over the weekend and fish scores really dropped off," said Mitchell. "The big full moon may have played a role in the slow bite as well. I'm hoping we're just in between schools, but we'll see what happens." Crab season opens Saturday and Mitchell will be running crab/rockfish combo trips.
The Rivers:
As of Thursday, all North Coast rivers subjected to low flow fishing closures, including the main stem and South Fork Eel, Mad, Redwood Creek, Smith and Van Duzen, are closed. But changes are coming by the weekend. All rivers may be open to fishing at some point between Thursday and Monday. The Department of Fish and Game will make the information available to the public by a telephone recorded message updated, as necessary, no later than 1 p.m. each Monday, Wednesday and Friday as to whether any stream will be closed to fishing. The rivers can be opened up at any time. The low flow closure hotline for North Coast rivers is 707-822-3164. NOTE: The main stem Eel from the South Fork to Cape Horn Dam, the Mad River from the mouth to 200 yards upstream and the Mattole River will be closed until January 1, 2024.
Mad
Forecast to reach 970 cfs by Sunday morning. Will likely be off color for awhile. www.cnrfc.noaa.gov/graphicalRVF.php?id=ARCC1
Main stem Eel
Flows are predicted to hit 600 cfs Sunday morning. When the river becomes fishable, we should start to see some early steelhead. The Eel River is closed to salmon fishing except catch and release by federally recognized tribes. www.cnrfc.noaa.gov/graphicalRVF.php?id=SCOC1
South Fork Eel
As of Thursday, it doesn't look like the South Fork will open up prior to early next week. Flows are predicted to only reach 240 cfs Sunday. www.cnrfc.noaa.gov/graphicalRVF.php?id=MRNC1
Van Duzen
The Van Duzen isn't forecast for much of a rise, reaching just 100 cfs Friday. A larger rise is predicted for Monday morning. www.cnrfc.noaa.gov/graphicalRVF.php?id=BRGC1
Smith
Big changes are coming by Friday as the Smith is forecast to rise following some decent rain projections Thursday. After a couple peaks and valleys, it's predicted to reach close to 11 feet on the Jed Smith gauge Saturday night. There should be some early steelhead starting to show. The Smith is closed to all salmon fishing except for 1 Chinook Salmon and no more than 5 wild Chinook Salmon over 22 inches per year by federally recognized tribes while fishing under existing inland sport fishing regulations. https://www.cnrfc.noaa.gov/graphicalRVF.php?id=CREC1
Chetco
"After a week of slow fishing, the Chetco estuary kicked out a bunch of salmon late last weekend before action slowed again this week," said Andy Martin of Wild Rivers Fishing. "Fishing has been fair upriver, where anglers are limited to bobber fishing. Lots of salmon have stacked up in the tidewater. Gear restrictions are lifted Saturday, Nov. 4, meaning plugs and back-bouncing will be allowed. A big rain event is expected to begin late Wednesday night and continue into next week. If conditions are too high, the Elk may be a better bet than the Chetco. Earlier rains have already cleared the moss from the river, but leaves could be an issue over the weekend, although the Chetco could be blown out anyway. Fishing is tough over 4,000 cfs, and flows could crest at 8,000 cfs."
Sixes River low flow angling closure lifted
Beginning Nov. 1, the Sixes River low flow angling closure will be lifted according to a press release issued by the Oregon Dept. of Fish and Wildlife. It states, "ODFW closed a portion of the river to angling Oct. 1 to protect wild fall chinook salmon vulnerable to snagging or poaching while staging between Crystal Creek and Hughes House Boat Ramp. With increased flows expected over the next few days, salmon will be able to migrate upstream. Anglers are reminded the bag limit for wild adult chinook in the Sixes River is one adult chinook per day, 10 for the season. Elk River, just south of Sixes River is closed to retention of wild fall chinook this year." For more information, check the ODFW Recreation Report.
Kenny Priest operates Fishing the North Coast, a fishing guide service out of Humboldt specializing in salmon and steelhead. Find it on Facebook, Instagram, YouTube and www.fishingthenorthcoast.com. For up-to-date fishing reports and North Coast river information, email kenny@fishingthenorthcoast.com.
MyOutdoorBuddy.com © 2023. All Rights Reserved.
Website Hosting and Design provided by TECK.net