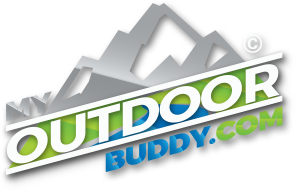 Your Source for Outdoor Adventure
Northern California and Southern Oregon
Lots of Trout Over 7lbs & Big Bass!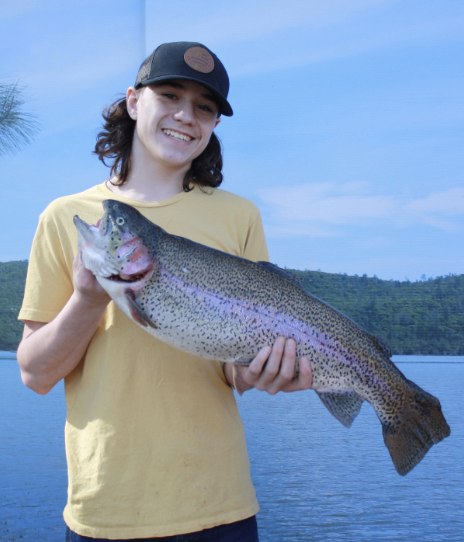 Photo Credit: Collins Lake
by Collins Lake Staff
3-7-2023
Website

The weather sure has been the talk of the town to say the least, and while it's been a wild ride not far from here, Collins Lake didn't have any snow that hung around for more than a day. In between the showers and sleet there has been a lot of great fishing. The lake is 100% full and spilling an inch or two. We have been able to continue our weekly planting schedule without any issues. In fact the trout were delighted to be dropped into surface temperatures down around 45°F.
Send in your Collins Lake Catch Photos to fishing@collinslake.com
At the same time sunny days and settling waters have brought Bass up to bask and explore. On cloudy days they may take a dive but as soon as the sun comes out they seem to appear without delay.
Matt Mazzuca and his buddy gave us a visit while the sun was out, reporting some beautiful bass caught out in the shallow flats using spinner baits and using jigs around steeper dropoffs. David Bennett caught this chunky 6lb bass fishing from his boat (below).
It seems colder and earlier than usually for bass in the shallows, but keep in mind the first half of February felt more like spring than winter.
Trout fishing has continued to be consistent, with catches across a broad selection of lures and baits, mostly in the top 10 ft.
Back in February Rich Roper caught a limit including an 8lb rainbow trout down by the dam using Green Powerbait. Don Payne caught his 8.5lb fish using Orange Powerbait a further north.
Chris Hazen gave us a chuckle after fishing hard to catch a matching set of five Lightning Trout using garlic and rainbow powerbait from the north end of the beach.
Desiree Haight caught a nice dark 7.25lb Rainbow Trout using Orang Garlic Powerbait in the same area. Anthony Alonzo had to wrestle his 9lb (!) rainbow onto the scale.
During their first trip in February Matt & Nick Lucena caught 4 nice trout, but they returned a few weeks later and brought in twice as many big trout, including a 5lb fish on Kastmasters.
To finish this one out, Trent & James Zizileukas return, catching 6 rainbow trout on spoons and jigs:
Great job boys! Collins Lake is still doing weekly Trout Plants, currently scheduled through the beginning of May, and it's starting to look like surface temperatures aren't going to be a problem!
MyOutdoorBuddy.com © 2023. All Rights Reserved.
Website Hosting and Design provided by TECK.net