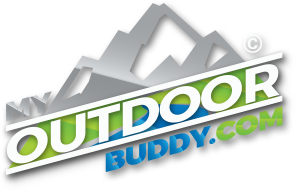 Your Source for Outdoor Adventure
Northern California and Southern Oregon
Shasta Lake is filling quickly!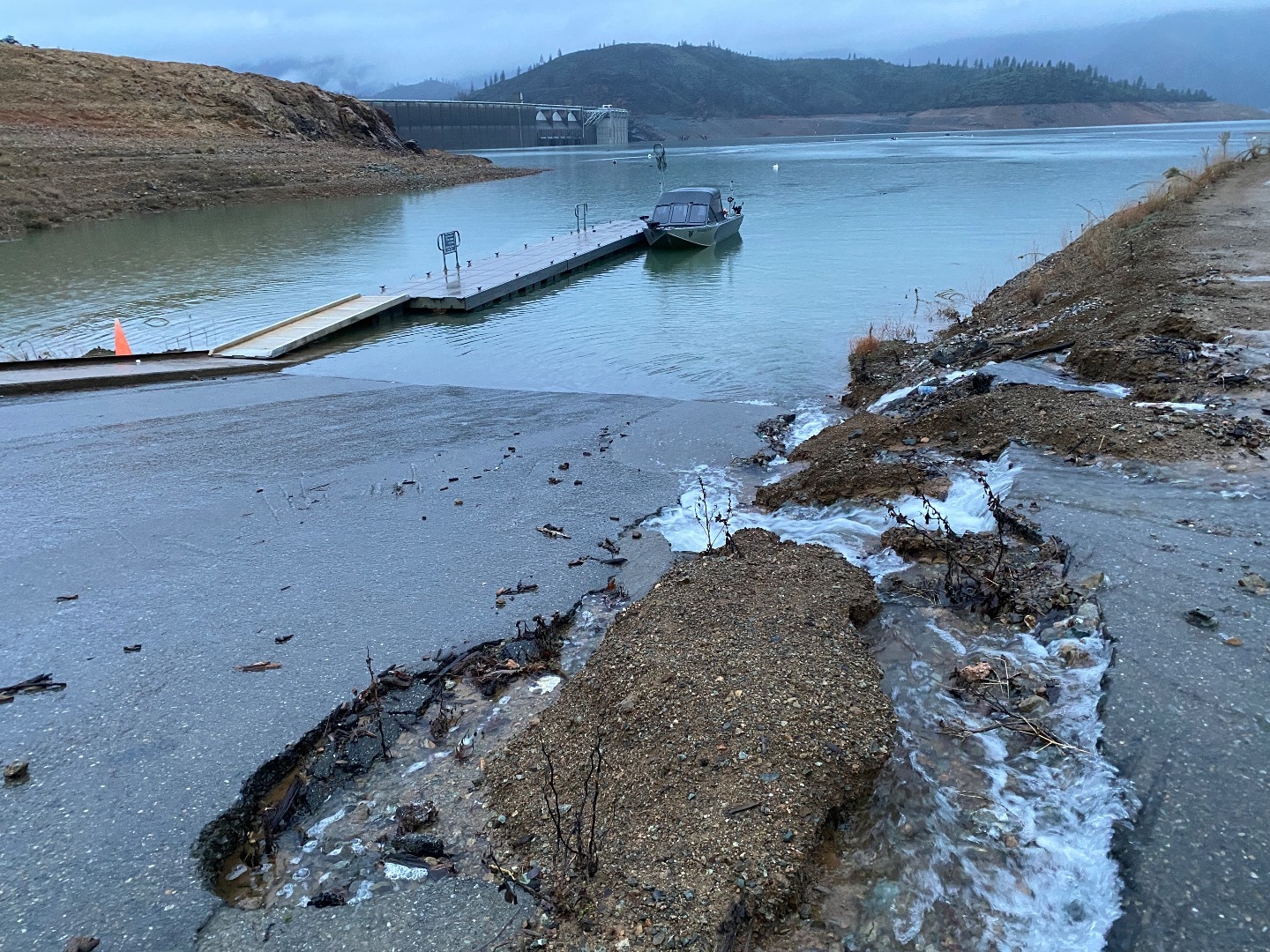 Centimudi high water Boat Launch on Shasta Lake near Shasta Dam.
Photo Credit: Jeff Goodwin Guide Services
Shasta Lake has come up nearly 50' feet the past few weeks and its likely to keep filling several feet a day even through a dry weather period coming this next week.  It looks like we'll see some challenges in the way of dirty water and floating debris but it will be worth it by spring and summer.  There's a lot going on for the Shasta fish right now.  Cold and turbid water make fishing a little tougher for the trollers but for the boats that can get up into the arms and fish some of the creek mouths the fishing can be pretty good.  The trout and bass both seem to gravitate to the incoming water on Shasta Lake when we have it.  This should be a top choice for bass fisherman and trout anglers that are set up to fish areas like this.  
For the trollers, open water areas like the main body of the lake are their best bet.  Its a little less turbid as far as water clarity goes and its easier to get away from the debris fields moving around the lake rt now.  Trollers should be running bigger lures with rattles, bright colors, and lots of scent!  Its also not a bad idea this time of the year to find the bait balls (Shad) and sit over them while fishing verticle.  Pulling on verticle jigs can be effective and so can dead sticking tube baits with bait strips on them.  Anchovy strips cured in sea salt works anytime on Shasta but it really helps attract the trout and salmon in Shasta down deep where there is little to no visibility this time of the year.
Lastly, find some of the warmer water in the lake to look for trout, salmon, bass, etc.  Most of the lake in the main body is 49-50 degrees so that should be your target areas.  The water coming into the lake up in the arms from the major tributaries is much colder and I tend to shy away from water colder than 48 degrees on Shasta in the winter.  48 degrees and above has always been more productive for me no matter where I'm fishing on Shasta.  
I'll be heading out several days this week to see what I can get going as far as trout fishing on Shasta.  Mid February thru march is the brown trout trophy season, and although we catch browns on Shasta year round, the 6 weeks beginning in mid February is almost always the best time to chase them successfully.  10 1/2 pounds is our biggest client caught brown to date but we catch lots of browns in the 5-8 lb range every year as well.  There are bigger browns in the lake, I promise you.  Someday someone in my boat will catch a 20 lb. brown trout on Shasta Lake.  Maybe this will be the year!  
Stay tuned for more reports on Shasta Lake each week as we'll be fishing it all year.  If you have questions about fishing Shasta Lake visit my website for lot's of available content/articles or feel free to send us an email at jgoodwinguideservice@yahoo.com.  If you would like some first hand knowledge on how to fish Shasta Lake for trout and salmon, book a trip with me!  My trips are highly instructional and everyone learns something during their day of fishing.  I go over migration patterns on Shasta, fish behavior, and several techniques for the trout and salmon fishing including the use of downriggers, side planers, and divers with artificial lures and real bait options.  Its a lot of information to take in during a 7-8 hour day but no one ever said you have to take it all in on just one trip.  Many of my clients fish with me several times in a season to get the knowledge they need to be successful fishing on Shasta from their own boat.
Captain Jeff Goodwin 
Jeff Goodwin is a full time Northern California fishing guide.  He guides year round for salmon, trout, steelhead, Kokanee, and bass on Northern California rivers and lakes. He fishes many bodies of water in the Redding area, but also guides the Sacramento River and Feather River during certain times of the year. Jeff can also be found on the California coast chasing ocean fresh King salmon and steelhead each year. To learn more about the fishing trips Jeff has to offer, please visit Jeff Goodwin's Guide Service.  You can also find him on Facebook, Instagram, and Twitter, or please feel free to call him anytime at (707) 616-1905.
MyOutdoorBuddy.com © 2023. All Rights Reserved.
Website Hosting and Design provided by TECK.net