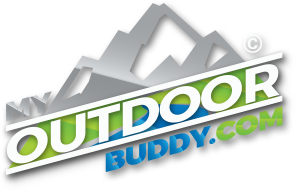 Your Source for Outdoor Adventure
Northern California and Southern Oregon
Thanksgiving Topwater & Bait Fishing Trout Takeover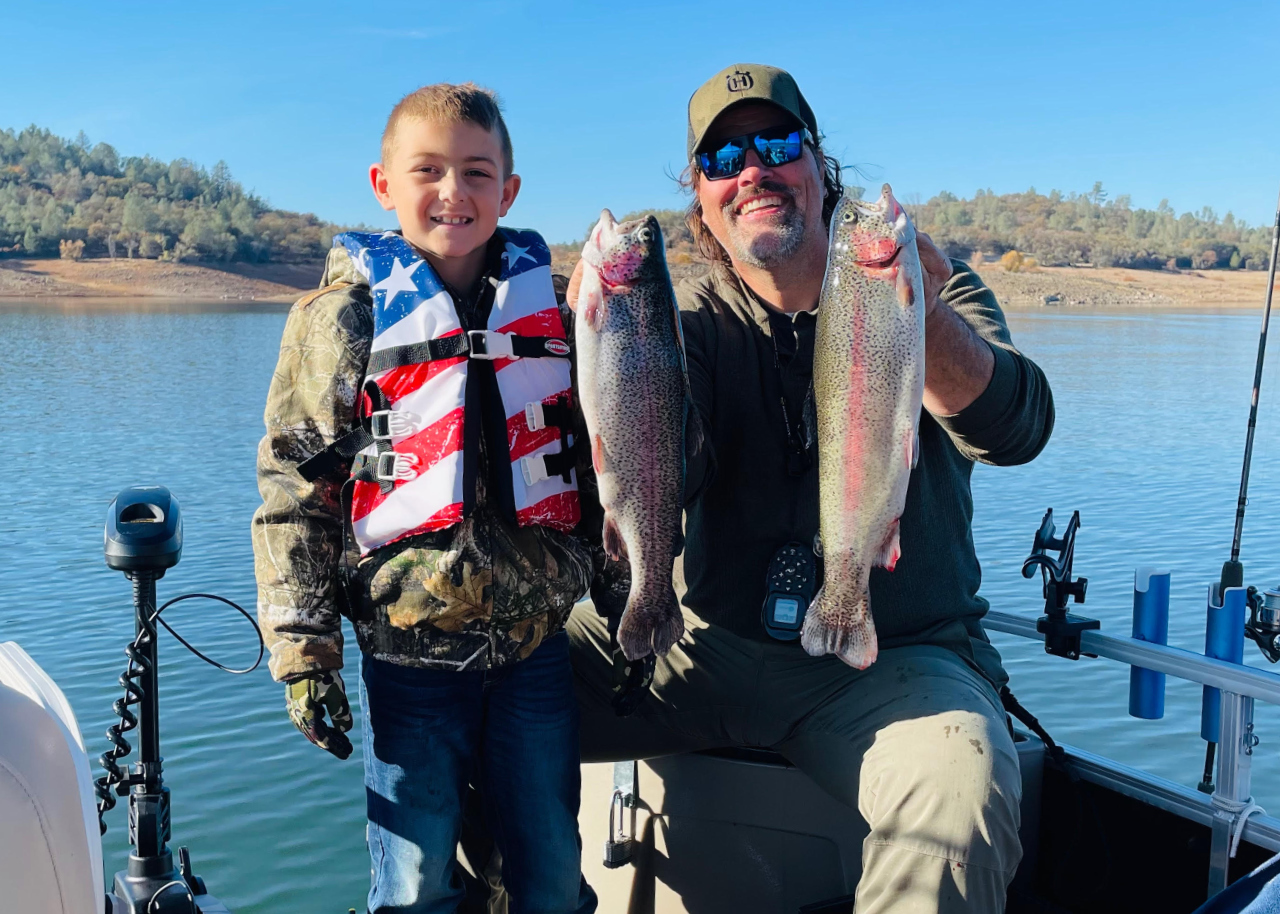 Young Brett hit the waters of Collins Lake hoping to catch his first ever trout with Cal Kellogg. He ended up landing a 5 fish limit including these two big bad rainbows.
by Collins Lake Staff
11-29-2022
Website

I've got a lot a great fish to share, but long time Collins Lake fisherman & guide Cal Kellogg has been working the lake most days of the week lately. Cal took the time to write a great report that I'd like to share with you all:
Howdy folks Cal Kellogg here. I spent Thanksgiving Weekend guiding trout anglers at Collins Lake. The conditions are changing at the lake. First and foremost there are lots of trout to be caught including strong numbers of lightning trout. My clients have been catching lightnings daily and so have other folks, both from the bank and from boats. We are also seeing lightnings swimming around throughout the day. They are proving to be an exciting addition to the Collins Lake fishery!
The water temperature is declining about one degree every 48 hours at this point with shorter days and colder nights. The surface temperature is currently 52 degrees at dawn and it pushes up to 54 in shallow areas during the afternoon. Clarity remains outstanding for this time of the year with a solid 6 feet of visibility.
Both trolling and bait fishing are producing fish, but overall I'd say bait fishing is the most productive method. In terms of trolling I caught fish both trolling quickly at 3 mph with various spoons, flies and Rapalas. Slow trolling at 1.8 mph was a better option with flies, Trout Trix Worms, Trigger Minnows, Grubs and threaded nightcrawlers. You'll mark a lot of deep fish while trolling, but the most responsive trout are holding in the top 10 feet of the water column.
Our top trout while trolling this weekend was a 6.5 pound lightning that jumped all over a trolling fly. We also picked up several rainbows in the 3 to 5 pound class. We averaged about 1.5 to 2 trout per hour while on the troll.
I saw lots of bait anglers scoring while fishing from boats and from the bank. Various colors of PowerBait are drawing strikes when floated off the bottom via a sliding sinker rig. Rainbow seems to be the best color. The key to hooking up from the bank is not casting beyond the fish, which results in your bait resting in water that is too deep. The prime depth for bait fishing ranges from 2 to 12 feet deep. Remember that PowerBait fishing is a slack line method. If you fish a tight line you'll miss a lot of fish. Ideally you want to give the trout a chance to move off with the bait before setting the hook.
In closing, if you have your heart set on harvesting a limit of trout, I'd say bait fishing has the edge. If you want to hit the water and have a great time exploring the lake, trolling will absolutely produce trout as well as some really big trout. Yet trolling won't likely produce as many trout as bait fishing. As the water temperature declines the trout become less inclined to chase and that shifts the advantage to anglers skilled at soaking dough baits.
–Cal Kellogg
fishhuntshoot.com
Cal's report on how to land a trout….or take home a limit in these late fall conditions is bang on. You can still catch big trout trolling spinners like Camron Oliver below who was using gear from CE Tackle and caught fish as deep as 20ft….
Collins Lake is scheduled to continue weekly trout plants right through the end of the year. The cool surface temperatures are ideal. We're finding fresh planters out as far as the dam withing just a few hours. As fishing pressure tapers off in the cooler & wetter weather, our hope is that continued plants will support a stable, well distributed and happily acclimated trout population that will persist through winter and right into spring 2023.
Happy Fishing!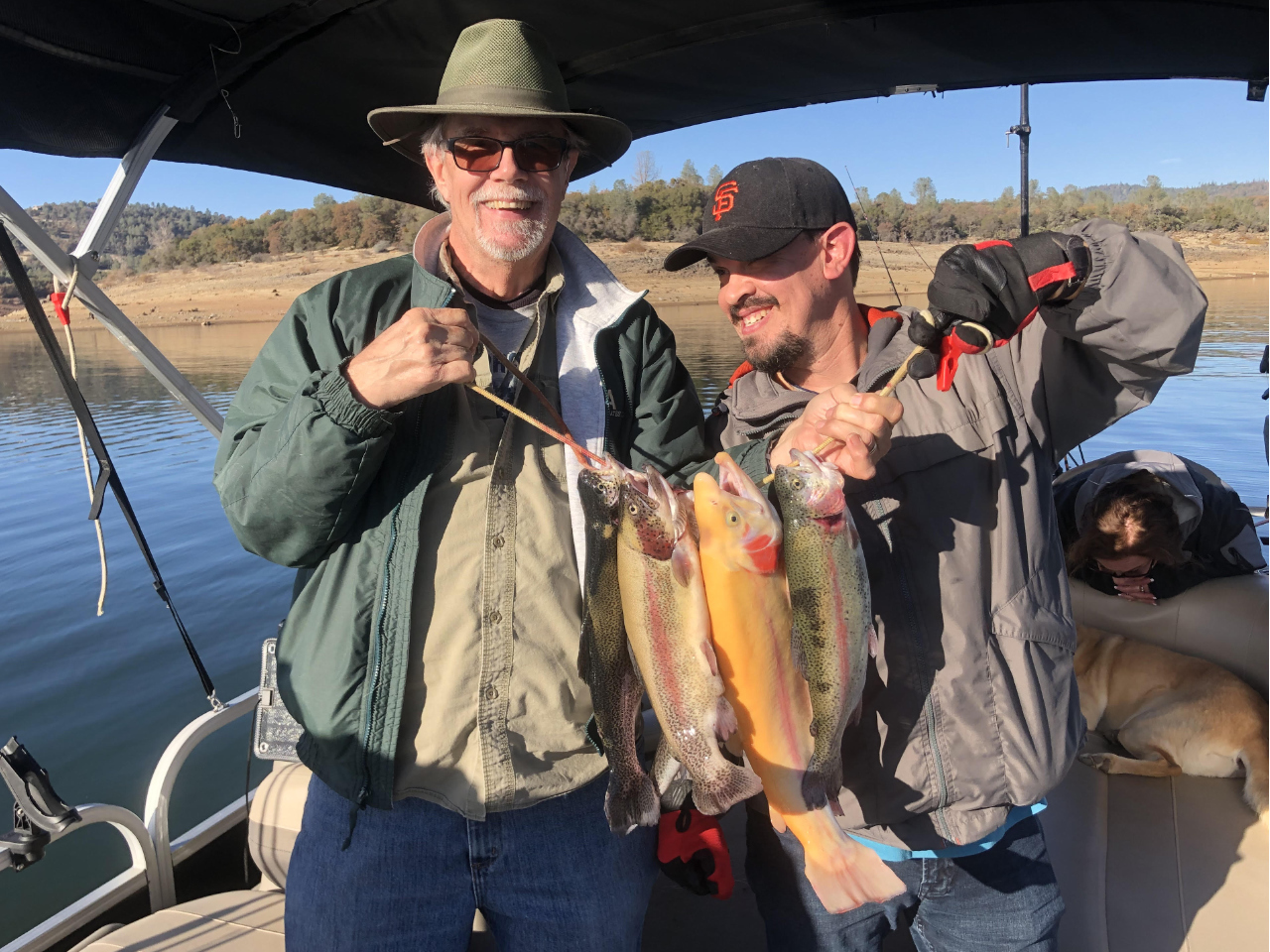 Brain and Jonathan enjoyed very good trolling at Collins Lake landing several trout including Jon's 6.5 pound lightning trout.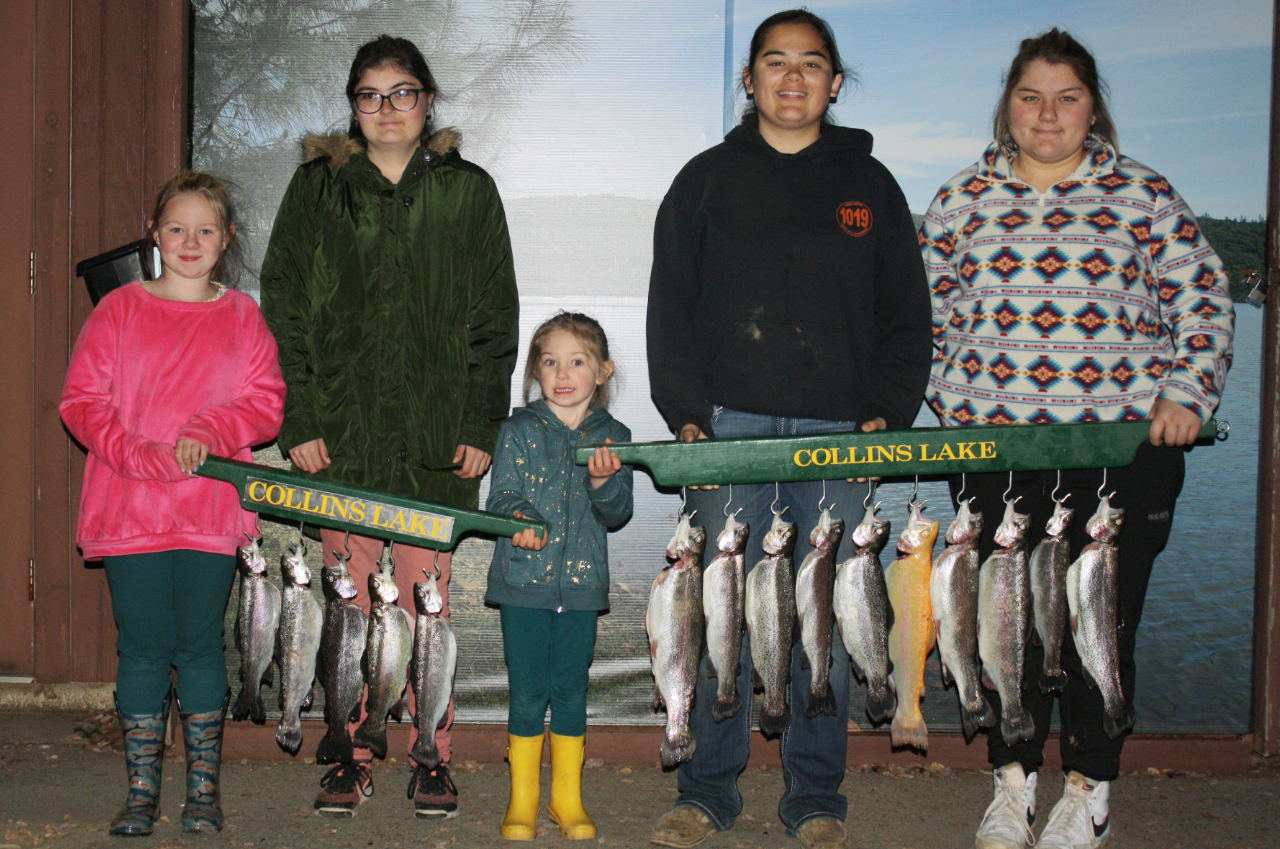 If you're looking to limit, check out how the Brown & Berry Families did using good ole worms & PowerBait.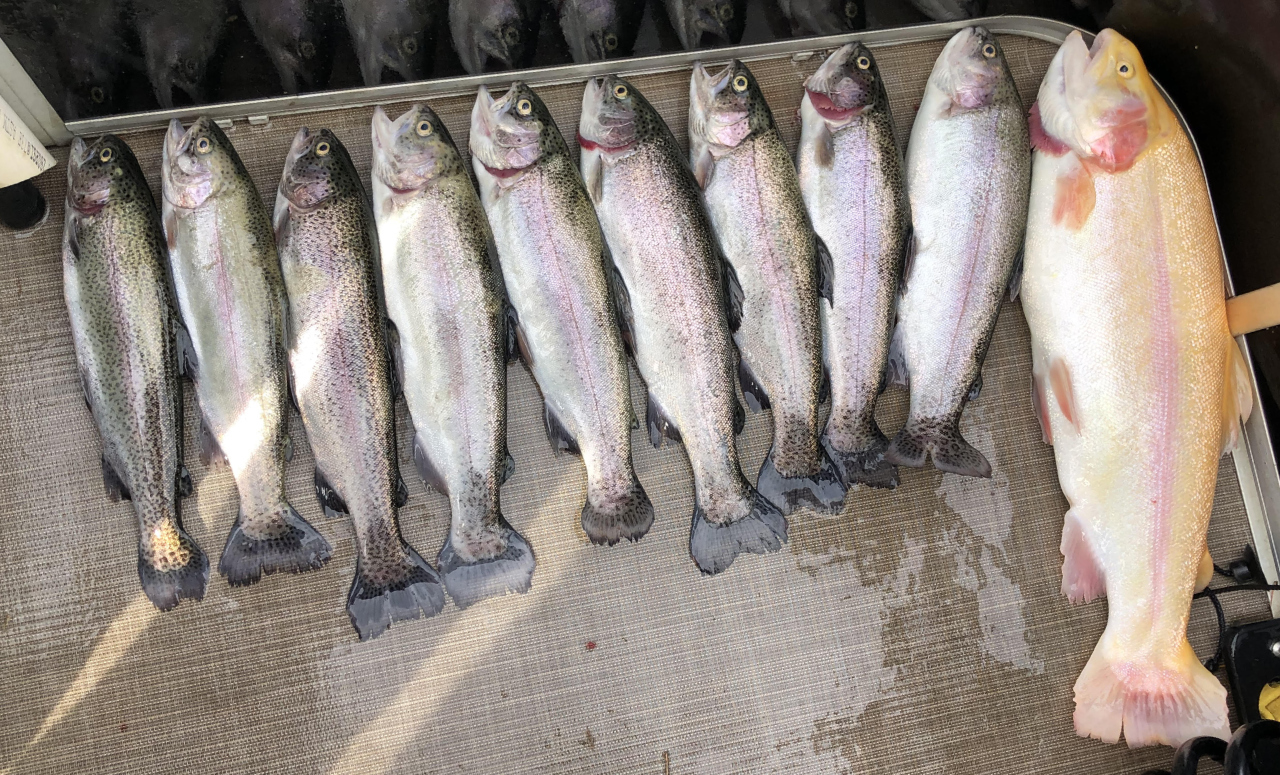 Limits and near limits have been the rule for anglers trolling from Cal Kellogg's pontoon boat. Here we see a double limit of hard fighting Collins Lake trout including a 5.9lb lightning trou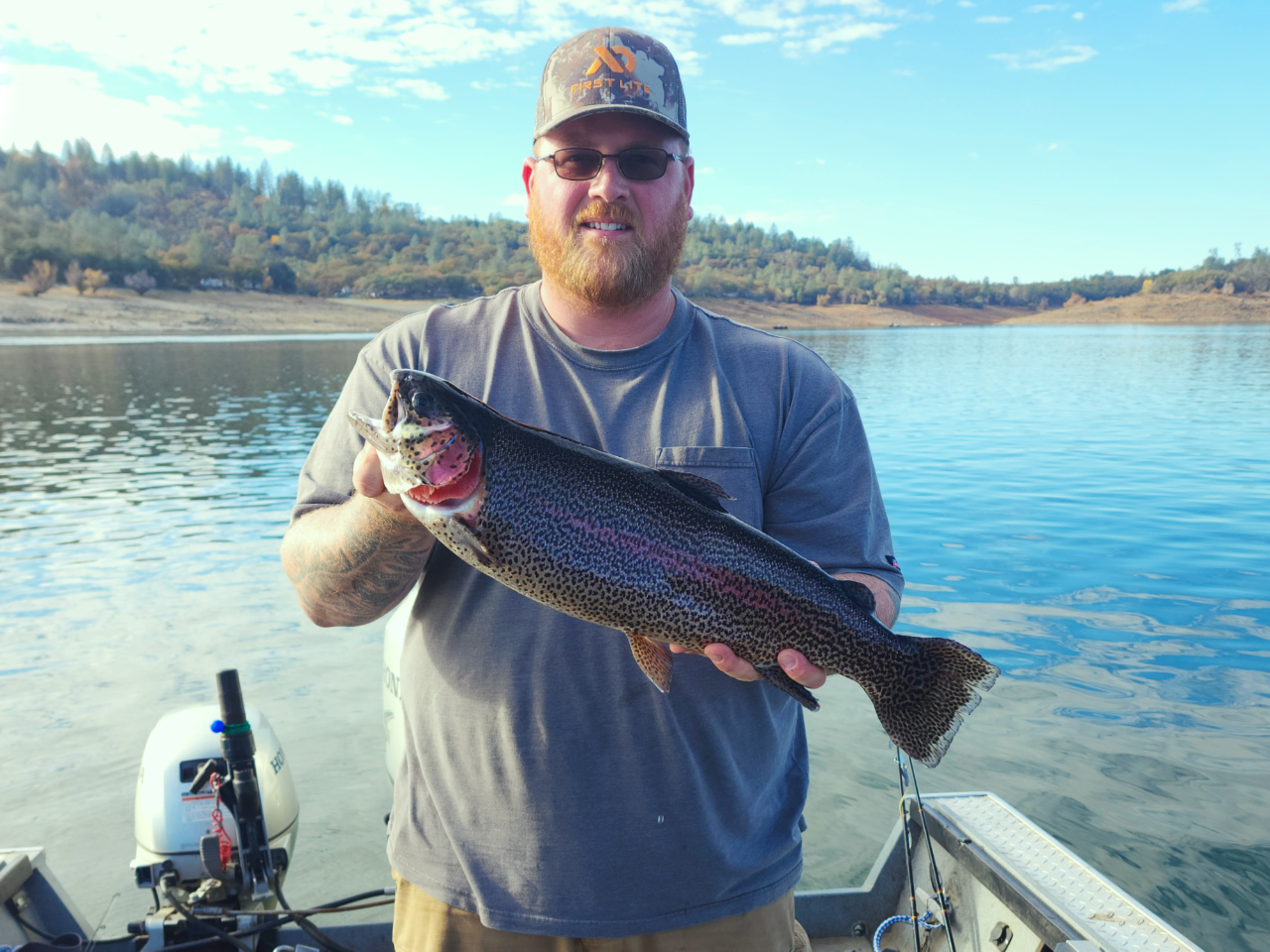 MyOutdoorBuddy.com © 2023. All Rights Reserved.
Website Hosting and Design provided by TECK.net