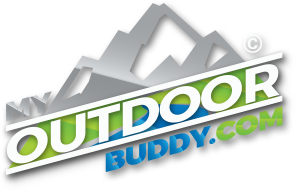 Your Source for Outdoor Adventure
Northern California and Southern Oregon
Brownie time at Baum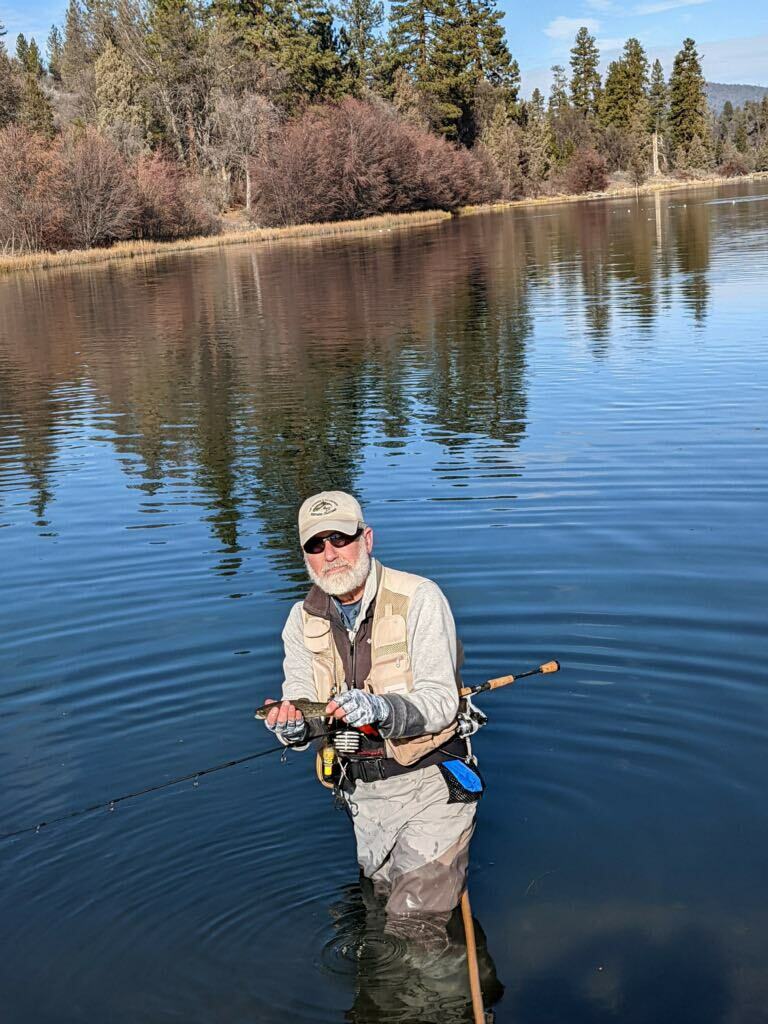 John from San Carlos enjoying catch and release of planter sized brown trout.
Photo Credit: Gary Heffley
Early January at Baum Lake means it is time to enjoy catching planter sized brown trout, sometimes as the saying goes to "your heart's content". Usually nothing to put on the bragging board but fun none the less. A perfect time to introduce young ones to fishing or a chance to break in the recent Christmas new rod and reel.
I visited the lake this afternoon and met John from San Carlos who was enjoying the pleasant day, catching and releasing trout on what seemed every other cast. Using an eighth ounce firetiger Kastmaster knockoff with a single siwash barbless hook John at least had a bump on most casts. Being barbless some fish popped free but the action was steady and the barbless hook made it easy for catch and release.
Funny thing is that although I was fishing maybe 20 feet away my quarter ounce offerings were either too big or just not the right color pattern. John offered one of his extra firetiger spoons from his box and I quickly joined in on the catching. Thanks John for the assist, you just never know what active color pattern will work on any given day. I was using lures with colors that have worked well at Baum on a consistent basis just not today.
I also watched and spoke with some fly anglers who were enjoying a steady afternoon of catch and release nymph fishing near the outlet from Crystal Lake. Prince nymphs were one of the flies producing well for them,
While these trout were planter sized remember Baum Lake can and often produces some true trophies. In past years a generous plant of rainbow trout has occurred sometimes in late January in addition to the early plant of browns.
Gary Heffley has been a valued contributor to MyOutdoorBuddy for over 10 years serving as manager, sales representative and reporter for much of Northern California. He is an avid outdoorsman and loves to fish and write about his adventures. He has a long history in the Sporting Goods field and uses that extensive experience to impart his wisdom in his writing.
MyOutdoorBuddy.com © 2022. All Rights Reserved.
Website Hosting and Design provided by TECK.net