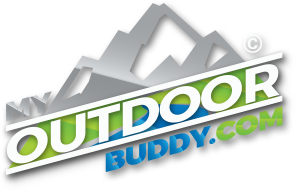 Your Source for Outdoor Adventure
Northern California and Southern Oregon
Lake Sabrina Weekly Report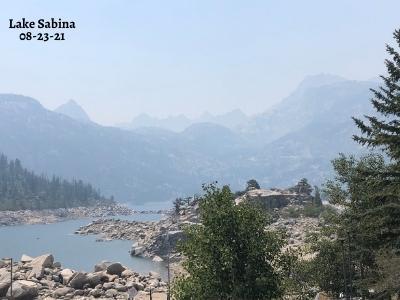 Photo Credit: Courtesy of Lake Sabrina
by Lake Sabrina Boat Landing Staff
8-23-2021
Website

Rumor has it, Lake Sabrina will be stocked this week – please, don't ask the day as we're not sure when they will show up. There should also be a stocking from the Department of Fish and WildLife sometime in August. Catching has been hit and miss with anglers – one boat comes in with limits all around and another without a single bit. The enticement of choice is NightCrawlers, Green or RainBow Garlic PowerBait, Red and Gold Thomas Buoyants or Mini-Jigs and a whole lot of patience.
That smoke is still here – there are now fires both to the North (Dixie, Caldor and Tamarack) and South (French and Walkers) of us, so there may be smoke now NO matter what way the winds blow. This is the website I use to monitor the air quality - https://www.purpleair.com/map?opt=1/mAQI/a10/cC0#6.56/37.753/-120.495 . Another website that may interest you is www.BishopWeather.com – this site has a camera on the White side of the valley and point towards Mt Tom, Mt Humphries etc – gives you a picture of what might be going on in the valley and the mountain along with the current weather in the valley. Additionally, the following website shows speed and wind direction along with smoke and fire info - https://zoom.earth/#view=37.051,-121.434,7z/date=2021-08-22,18:20,-7/layers=wind,fires .
US Forest Service has closed 9 National Forest – Inyo and Humboldt-Toiyabe National Forest both remain OPEN for now! I received an email from our local Forest Service recreation liaison stating:
Just to let everyone know we are entering phase 2 fire restrictions on Tues 8/24 - This means NO fires are permitted in any fire rings or otherwise. Thank you for your understanding. I also just want to touch base that the 5 northern forests have went into full forest closures again. With fire fighting resources spread as thin as they are, if fires start popping up in the southern end, it is a strong possibility that it will happen down here. Fingers crossed that does not happen, but just throwing it out there. This includes private land campgrounds in the Inyo National Forest as this is an Inyo county order also…
There is color starting to show around the Lake! Yup, it's that time – just a bit, but it's in several areas!
The Lake level is starting to drop slowly, very slowly, but we've started.
Please remember – if you don't want to keep your fish – crimp the barbs. Please don't expect us to take them off your hands.
Tri-County Fair tickets are now on sale for Wynonna Judd!
September 3, 2021 from 7:00 to 10:00pm
$25.00
Tri-County Fair tickets are now on sale for the Destruction Derby
September 5, 2021 from 7:00 to 10:30pm
$18.00
All the campgrounds in Bishop Creek Canyon are now open. Remember Bishop Park and The Forks have switched over to 100% reservation thru www.recreation.gov. Four Jeffery, also, has reservable campsites and first-come first-serve spots. First-come first-serve campgrounds are: BitterBrush, Big Trees, Willow and Sabrina Camp. North Lake is a dry camp with no potable water and is first-come first-serve.
Currently, private boats can launch from dirt. No parking down in the Lake bottom.
The Bears (yup, that's plural) are still roaming the neighborhoods – from here to Parchers Resort and everywhere in between. Please remember to keep your camp clean of trash and all food and drinks stored in the bear boxes at camp. May want to also take any food out of your cars and trucks. Also, watch out for your pets, there are three mountain lions roaming the Aspendell area.
Hikers: GREAT NEWS – Not only is there a bear box at the official Sabrina Basin Hiker Parking, but also now at the trail head. Just remember: THERE IS NO OVERNIGHT PARKING PAST CAMP SABRINA!!!! Thank you Forest Service!!!
Looks like we will have smoke in the forecast for a bit – it comes and goes with the whim of the wind. You can check the forecast yourself at www.weather.gov – enter Aspendell, CA and scroll down a bit for the temps and forecast up our way.
MyOutdoorBuddy.com © 2021. All Rights Reserved.
Website Hosting and Design provided by TECK.net