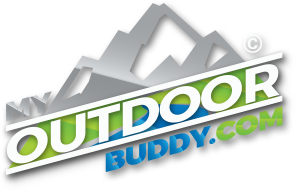 Your Source for Outdoor Adventure
Northern California and Southern Oregon
Iron Canyon Trout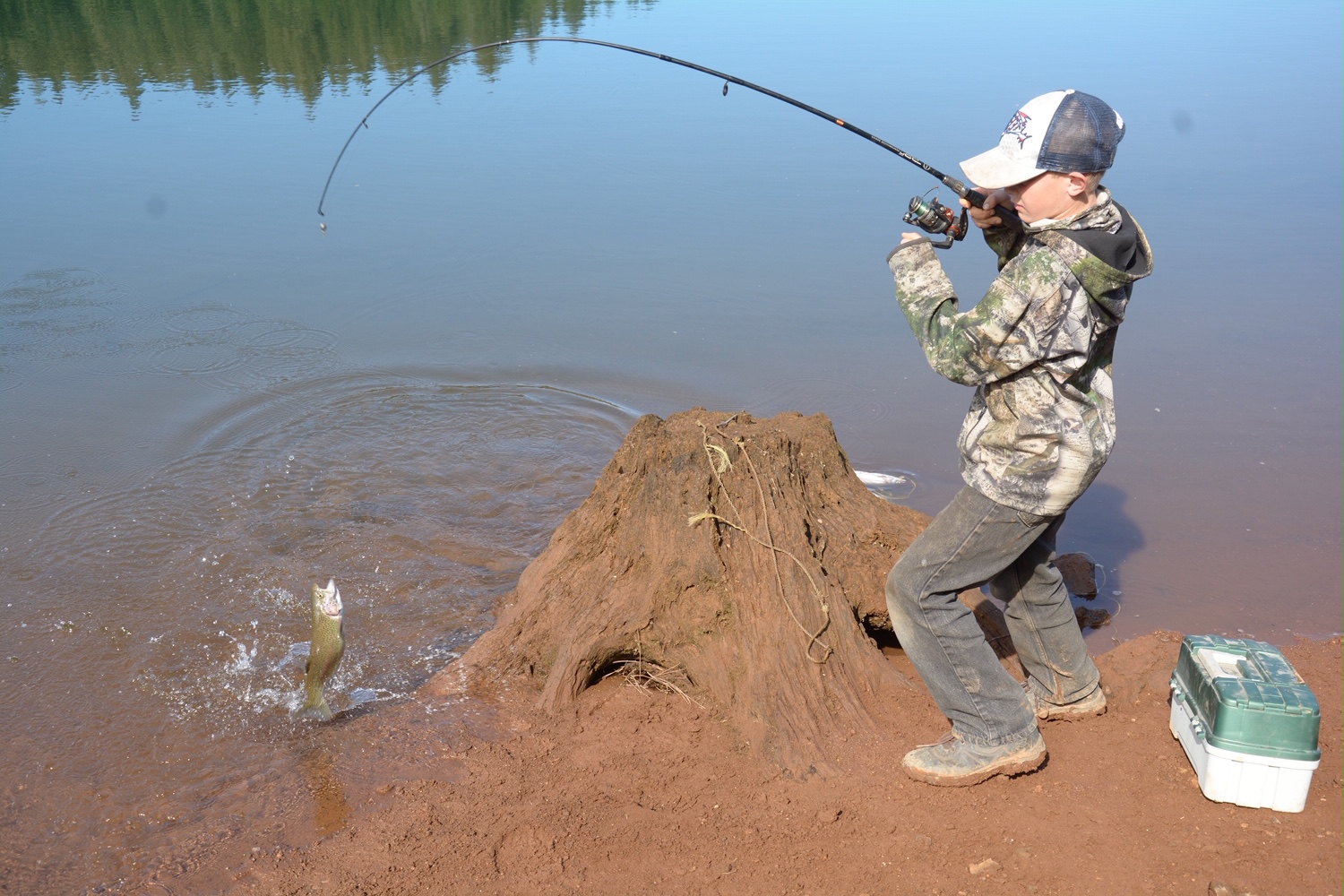 Fishing from the bank at Iron Canyon can be exciting. Here Johnny Feamster lands another rainbow.
Photo Credit: Courtesy of John Higley
A couple of weeks ago, when the winter weather was almost spring like, the urge to go fishing somewhere was too strong for me to ignore. Plans involving my daughter Meredith, her husband Robert Feamster and their four kids, who were out of school for the week, took shape. After briefly discussing where to go we settled on Iron Canyon Reservoir, a place with a good reputation when it comes to fishing for planted trout and one that is somewhat off the beaten track.
On a sunny Friday morning in late February we drove east on Highway 299 toward Burney. After passing Montgomery Creek, we turned on the winding 17-mile-long road that leads to Big Bend. From there, we traveled an additional 5-1/2 miles along a pothole infested, mostly paved road, to the 500-acre reservoir, a place my son-in-law had fished quite successfully from the bank a week before.
The morning air was chilly when we arrived, but soon it was take your jacket off warm. Thanks to a recent drawdown the banks were muddy and the water was low, but none of us seemed to mind the less than optimum conditions. There were enough willing rainbow trout to keep things exciting and fun, and all four Feamster kids, 10-year-old twins Johnny and Jordan and daughters Kasey and RaeLynn each caught at least one. No one went home disappointed, and there was a heck of a trout dinner later in the day.
The bite was on the slow side, which might have been because the sun was bright and the water was clear and flat as a mirror. I haven't done a scientific study but my opinion, such as it is, is that fishing is better when there's a slight riffle on the water. As for bait, on this particular day Power Bait won out over inflated night crawlers, salmon eggs and meal worms. We didn't toss any lures but I'd like to try various sizes and colors of Kastmasters and similar offerings there, as I think they would work very well.
As for competition from other anglers, there was a single small boat on the water and no other bank anglers at all. Lack of crowds at Iron Canyon is understandable at this time of the year. It's at nearly 3,000 feet elevation and in a normal year there could be weather events, including an occasional snow storm, to contend with.
In 1965, Iron Canyon Dam was constructed by Pacific Gas and Electric to produce hydroelectric power. There is a boat ramp but speedboats and waterskiing are not allowed. Canoes, kayaks and smaller low power boats are the deal here. For information on things such as campgrounds, and fees when required, you can call the PG&E recreation line (916) 386-5164.
Author and writer John Higley is a resident of Palo Cedro. His articles have appeared in outdoor magazines hundreds of times and his columns appear regularly at myoutdoorbuddy.com. Higley has written four books the latest of which "Successful Turkey Hunting" was published in May, 2014 by Skyhorse Publishing in New York. This hard cover, full color book is being sold at Barnes and Noble Book Stores and on Amazon. Autographed copies are available direct from John Higley, P.O. Box 120, Palo Cedro, CA 96073. Cost is $28.95 postage paid.
MyOutdoorBuddy.com © 2021. All Rights Reserved.
Website Hosting and Design provided by TECK.net