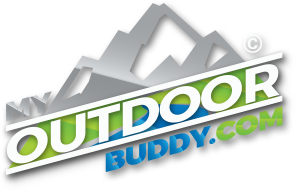 Your Source for Outdoor Adventure
Northern California and Southern Oregon
Insurance fraud is no accident
I was in my office when I heard loud tapping noises at the front door. The door is glass and as I looked up I saw a man wearing a neck brace and holding a cane. He was struggling to open the door. His cane was tapping against the glass each time he pulled the door handle making the noise. He was looking like he might faint at any moment.
I rushed to the door to help him enter the office. He entered and was breathless as he dropped into a chair. I waited a minute or two for him to compose himself. Finally he said, "I've been in a terrible collision and the whole side of my car will have to be replaced."
When did this occur I asked? "Just a short time ago," he said, "and I need an estimate for the Insurance Company." I felt sympathetic as I replied, "you should not be getting an estimate or driving when you are in so much pain."
I went out to inspect his car for the estimate. I thought the damage would be self-evident due to his condition and the description he had given me (the whole side of my car will have to be replaced.)
I walked around the car and saw nothing. I walked around again and saw only a small ding on the right side; no more than a baseball thrown by a child would do. I looked under the car thinking perhaps the lower side was impacted. Still seeing nothing I felt foolish that I had to go ask for assistance from the victim of a terrible collision.
"Tell me about the collision." I said. He replied, "I was parked at the curb in front of an elementary school and this kid was riding his bike on the sidewalk too fast. He couldn't make the turn and hit my car. It shook the car so violently that it injured my back and neck."
"What happened to the kid?" I asked. "He got up laughing... and I want a high estimate so he can be punished." I noticed his painful motion and the pained voice disappeared as he became more animated. He demanded an estimate for the whole side to be replaced.
Now it was beginning to make sense, the accident occurred a short time ago and he already had a cane and a neck brace. His acting ability was good enough to convince me at first, but the evidence to the car was not consistent with the injuries he claimed.
"I won't dignify this farce with an estimate," I told him. He stood up without difficulty, opened the office door, easily, and rapidly walked out. I watched as he angrily threw the cane through the open car window and took off his neck brace. He had no difficulty turning his head to check to the sides and back while backing out of the parking lot
We all have to pay for insurance fraud…we all have to do our part to stop it.
Coachmaster Collision repair* is a past recipient of the District Attorneys award for honesty and integrity in business.

Don Stec is the founder of Coachmaster, a full service collision repair facility also specializing in the collision repair of RV's. Now retired, Don is proud to have sold the business to long time manager Allan Gordon. Call Coachmaster at 530-243-1310, or stop by at 6851 Eastside Road. Redding, CA.
MyOutdoorBuddy.com © 2023. All Rights Reserved.
Website Hosting and Design provided by TECK.net