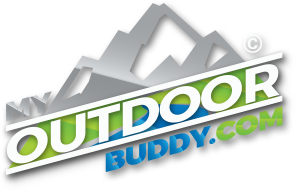 Your Source for Outdoor Adventure
Northern California and Southern Oregon
Mississippi's Shut Mouth Turkeys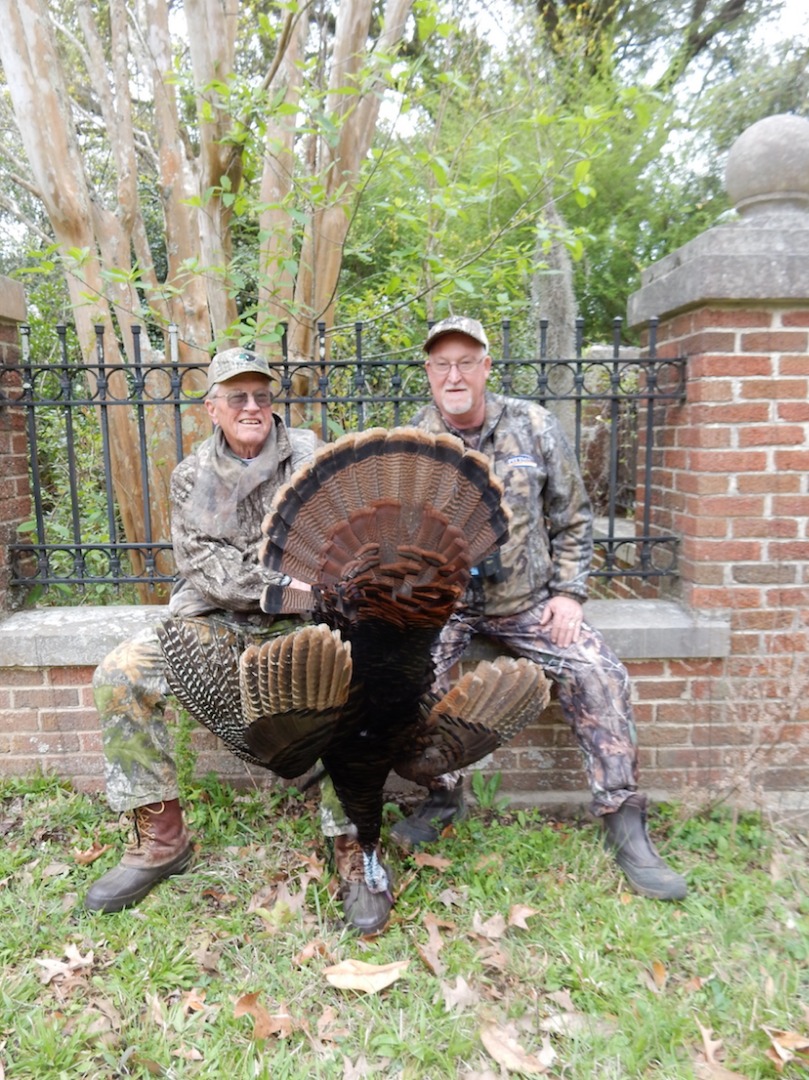 Author Higley poses with the tom turkey he got last week in Mississippi with call maker Preston Pittman of Pittman's Game Calls.
Photo Credit: John Higley
As some readers of my articles know, I travel on occasion to hunt wild turkeys in faraway places, and last week I did just that. The occasion was a media hunt on which I was invited by Mike Jones of the Mississippi Development Authority. He extended the invitation because my buddy Preston Pittman of Pittman's Game Calls (look for his things at Sportsman's Warehouse stores everywhere) asked him to do so. Pittman is a lifelong MS resident. Upon accepting the invitation, I knew I was in for an unusual turkey hunting experience.
Before going on, let me say that I know there are lots of turkeys here in northern California. Fact is, I hear them gobbling from my back porch regularly. I've been hunting turkeys in our state since 1971, and will be again when the general spring season starts next weekend. However, it's always interesting to hunt in someone else's back yard, especially when it involves a subspecies of turkey that we don't have in the Golden State. In Mississippi we hunted for the eastern variety in habitat different from anything I've seen in California.
It was hilly terrain, a lot of which was covered with hardwoods like red, white and pin oaks with a sprinkling of loblolly pines, with pastures snaking in between. We endured no bugs, thanks to chilly air and wind, but I was warned the mosquitoes can carry you away at times.
The house we stayed in on the property we were hunting—it was located somewhere between Natchez and Fayette—was built in 1898 and was not in the best condition. However, it was much better than a wall tent. The beds were comfortable and the food, thanks to land manager and camp chef supreme, Andy Mimms, was four star. I mean, how could you complain about piddling things like T-bone steak, lobster, shrimp and biscuits that almost float on air?
Okay, let's get serious about the hunt. I landed in Jackson, the capitol city, on Monday evening, was met there by Preston, and whisked off to camp a mere 2-1/2 hours away via the 444-mile-long Natchez Trace Pkwy. Early on Tuesday morning we set out to find some turkeys while they were still on the roost, but the only thing we heard was barred owls yakking in every direction. It was a cold morning, and windy, and the turkeys simply kept their mouths shut. And, trust me, they would have answered Pittman if they had the urge to sound off at all. He's won the World Turkey Calling Championship five times, and he won the Mississippi Championship when he was 16 years old. It's rumored that he's part turkey himself, and that might be true, but I didn't see any feathers. Just sayin.'
Back at the house for brunch, having heard nary a turkey sound off, we met Mike Jones, the guy who arranged my trip. He and Mimms informed us that they saw two adult toms from the kitchen window. They crossed the pasture and entered the woods below the house. That report, and the turkey tracks Preston and I saw here and there, gave us some hope whether the turkeys were talking or not.
"Know what," Pittman said, "the toms aren't cooperating, probably because they're all henned up. I think we have to spot one somewhere and try to get in close to have a chance, and if they're spending much time in the woods that won't be easy to do. Higley, you look like you could use a nap before we head out this afternoon."
"Yep," I said. "Yesterday was a long one. Wake me in an hour."
Fat chance. In 15 minutes I got a rude, but welcome, awakening.
"Get up and get your stuff on, Higley," Pittman, said urgently. "Another turkey just walked across the pasture and it's got your name on it!"
"Are you kidding," I groaned.
"No!"
In nine minutes we were on the electric Textron Prowler (a buggy that goes practically anywhere you want it to) heading for the overgrown family cemetery situated in an island of trees and vines on the edge of the pasture. After assessing the situation, Pittman decided to try calling from inside the cemetery walls. We didn't know where the turkey was, or if it would come, but I could see the surrounding terrain well enough and I felt well hidden by the brick wall, wrought iron fence and hanging Spanish moss.
Preston commenced calling while he snuggled against a headstone, and, miracle of miracles, the turkey appeared below us. Presently, it walked out of view, but in a few minutes reappeared 20 yards away and directly across from where I sat. It was time to see if the Tri Star 20-gauge shotgun I borrowed would slay the first turkey it was ever aimed at.
The rest, I suppose, is history for me, but nothing like the history we were surrounded by. After mulling over my good luck, and admiring the trophy tom, I spent some time trying to imagine the stories the headstones, some from the early to mid 1800s, told about the folks who lived there in the old days.
We hunted for two more days and did not have another encounter to write home about. I am not complaining. The tom we got made the trip a success. Anything more would have been icing on the cake. Would I like to go back again? Yep. But this time a little later in the season. There's no shortage of turkeys in Mississippi, but like hunting anywhere, timing has a lot to do with when the turkeys are vocal or not.
Author and writer John Higley is a resident of Palo Cedro. His articles have appeared in outdoor magazines hundreds of times and his columns appear regularly at myoutdoorbuddy.com. Higley has written four books the latest of which "Successful Turkey Hunting" was published in May, 2014 by Skyhorse Publishing in New York. This hard cover, full color book is being sold at Barnes and Noble Book Stores and on Amazon. Autographed copies are available direct from John Higley, P.O. Box 120, Palo Cedro, CA 96073. Cost is $28.95 postage paid.
MyOutdoorBuddy.com © 2023. All Rights Reserved.
Website Hosting and Design provided by TECK.net