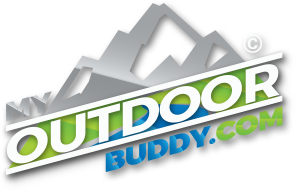 Your Source for Outdoor Adventure
Northern California and Southern Oregon
My Old Friend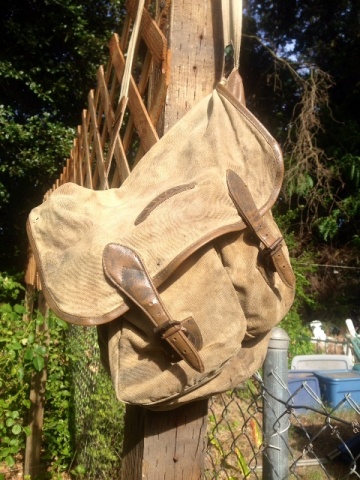 We've packed many a mile, together. Photo by Don Webster.
by Don E. Webster
1-12-2019
Website

Just about all outdoor men and women have a few, favorite items they've kept over the years, things that for one reason or another, seem to hang around for a long time.
There are reasons for this. First, the item is obviously useful. Secondly, it has been made well, and has been able to endure the ravages of countless treks afield. Thirdly, due to its longevity, it has somehow become sentimental to us. A friend, so to speak!One such item I own is a knapsack that qualifies on all, three counts. The funny thing is, I didn't actually purchase it. In 1971, I bought some books by mail order from Time Magazine. When the books arrived, there was a package that came along with them. The package contained a rather well-put-together knapsack. A note attached to it listed the knapsack as a complimentary gift resulting from my rather substantial, monetary purchase of the books.
I liked the look of it, and the way it was put together, with its adjustable shoulder strap, roomy main compartment, two smaller pockets in front, and an extra compartment in the rear. Its tan color made it acceptable for a number of outdoor applications. It blended in and could be used for hunting as well as fishing, hiking and camping.
Over the 42 year period I've owned the knapsack, it's been to Canada, Mexico, and a number of continental states. At various times, it's held a wide variety of fish, upland game birds, been used for dog training, and has come in handy for any number of hiking and camping needs.
I've repaired it a number of times in various places, and it always responds well. It's a friend of mine, pure and simple. I'd absolutely hate to part with it, or have anything happen to it.
On Father's Day, the first gift I received was a new knapsack from my son-in-law, Greg Artiaga. It was a beautiful, new knapsack. Sturdily-made, green in color, and of course, a wonderful gift. While on a recent fishing trip in Shasta County with Greg, I told him the story of my old knapsack while he listened, smiling and shaking his head in a manner that appeared to reflect amazement, but also a hint of concern for my mental stability. Nobody keeps something like that for almost 43 years!
Greg responded with his beautiful gift, and I greatly appreciate his thoughtfulness.
I assured him I will be taking it on our next outdoor excursion, and he laughed when I told him I was considering having my veteran knapsack bronzed. Granted, I was kidding, but it definitely states how I feel about my old friend.
I might add that on our fishing trip to Shasta County recently, my knapsack packed a fat, 2+ pound rainbow and a couple 14 inch brookies back to the truck on our last day fishing on the creek.
The next outdoor trip I take with Greg will definitely include the new knapsack. But I will miss my old friend, and still use it on hikes with my dog to the river behind our home. And it will always hang in gentle repose in my man cave, fondly reminding me of countless, precious days afield. It may never again hold all those things it's held for over four decades, but it will always hold memories that nothing could ever replace.
Don E. Webster has been an avid outdoorsman for over 60 years. In addition to being a columnist for MyOutdoorBuddy.com, Don has published three books: "Bury Me In My Waders" An Old Duck Hunter Recalls His Fowl Past, "Double-Ought Buck" a novel, and "Bears, Beer, Trout Tacos, Etc." Short Outdoor Tales & Other Quasi-Kindred Illuminations. Webster's books can be purchased on Amazon, Kindle, and Barnes & Noble Bookstores.

Webster's MyOutdoorBuddy column entitled "Canine Comics" won the Phil Ford Humor Award from the Outdoor Writers Association of California in 2013. Today, Webster's award winning articles and many more can be found on his MyOutdoorBuddy column page, The Outer Edge. You can also follow Don E. Webster on his Author's Facebook!

He continues to love fox squirrels and hate eucalyptus trees.
MyOutdoorBuddy.com © 2023. All Rights Reserved.
Website Hosting and Design provided by TECK.net