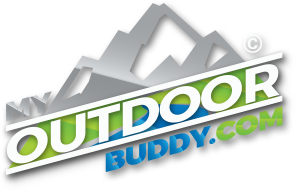 Your Source for Outdoor Adventure
Northern California and Southern Oregon
Fishing Basics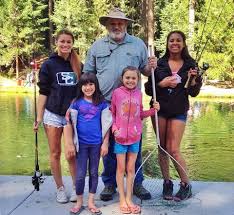 Heffley and first-time fishermen, courtesy of Gary Heffley.
I am frequently asked about fishing opportunities in the North State, from recommendations about where to go, what baits to use, guides in the area, or what fish are available. And I especially take pleasure in those who ask about getting started in the sport. Most fishermen, by nature, love to talk about and share their knowledge and information.
Beginners should not be scared off by thinking the only way to catch a bass is by having a high-speed, high tech bass boat with thousands of dollars of rods, reels and lures, or that the only way to catch trout is by using a fancy fly rod and reel with a box of flies designed to match every hatch in the state. Most anglers do not start off that way, but it is easy to get caught up in the passion of the sport.
Many of us are lucky to have fishing in our "genes," and a family member who has passed on their passion. But, ultimately, we all start off the same, learning and beginning with the basics. For most, our first caught fish was a bluegill, trout, or bass, caught using a basic garden variety worm, or night crawler, under a bobber using an inexpensive push button spin-cast rod and reel. That's exactly how I started.
Having volunteered at a number of free kid's fishing days sponsored by the CDFW, I've watched first-hand, and have had the pleasure of assisting many youth with their "first fish" trout using the basic garden variety method, and the smiles at these events are priceless.
To assist those who are looking to start from square one, I will be providing a few articles offering suggestions on how to get started, the basic equipment needed, along with some simple tips and techniques. The articles will include tips for bass, trout, crappie, blue gill, and catfish, as well as local waters to target each.
Fishing is a great sport that can be shared through generations and provide lifelong memories, and leads you into beautiful natural surroundings; as trout anglers boast that trout don't like to live in ugly places.
Gary Heffley has been a valued contributor to MyOutdoorBuddy for over 10 years serving as manager, sales representative and reporter for much of Northern California. He is an avid outdoorsman and loves to fish and write about his adventures. He has a long history in the Sporting Goods field and uses that extensive experience to impart his wisdom in his writing.
MyOutdoorBuddy.com © 2021. All Rights Reserved.
Website Hosting and Design provided by TECK.net