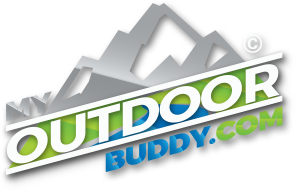 Your Source for Outdoor Adventure
Northern California and Southern Oregon
Big Waves Nets a Man's First Fish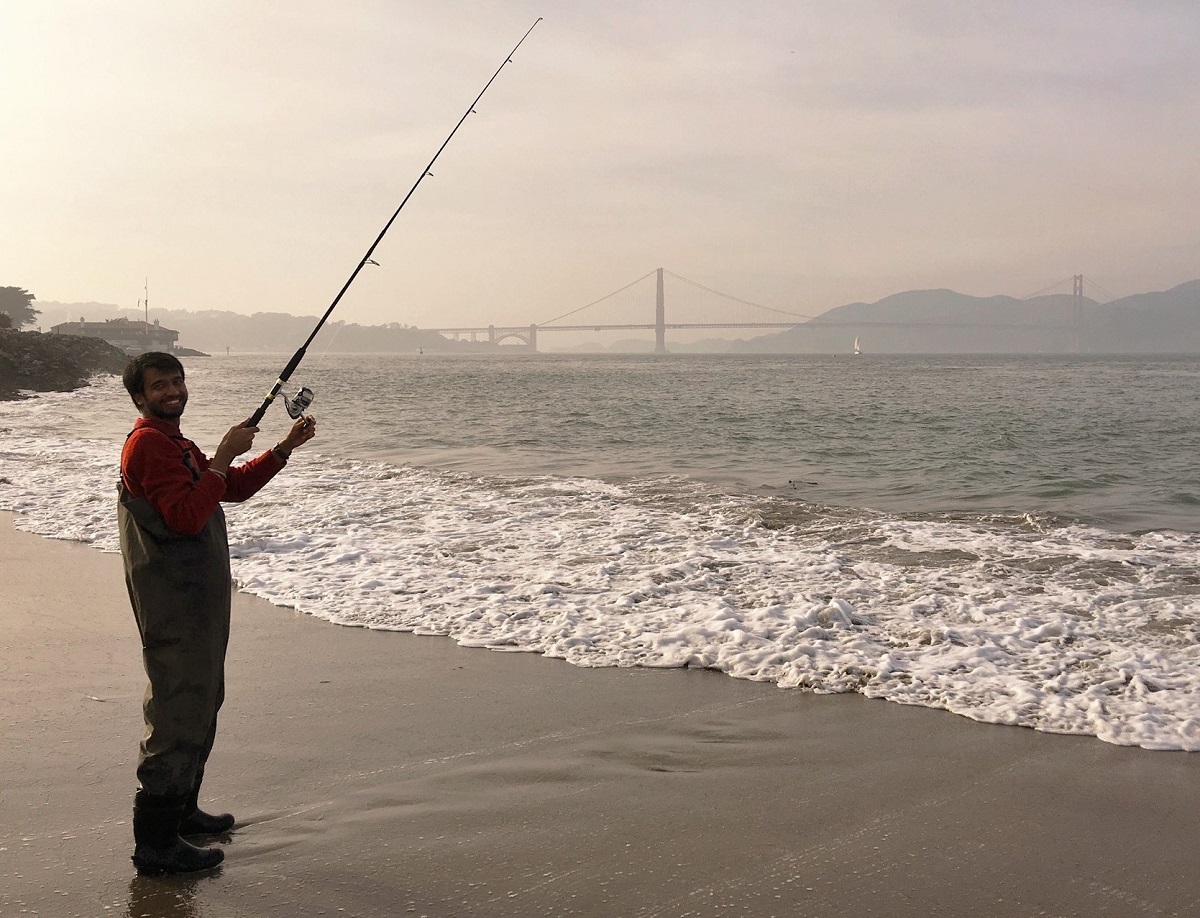 Teach a man to fish and he will remember it always
Photo Credit: Jerry Back
Six months since my last article here. I had planned on writing several stories with the advent of crab season back in November. I had gone out early on opening day to my favorite spot and promptly snared eight Dungeness Crab.
The only problem? All nine were about a quarter inch too short! I went back out again to my second favorite spot a few days later and snared 14 more crab--again, too short by about a quarter inch. How disheartening. In previous years, if I snared three or four Dungies, I would have at least one keeper-sized crab.
After snaring 22 crab, I should have six or seven keepers! To have zero crab really deflated my initiative (ego?) to go crab-snaring. My other friends also noted a lack of keepers to be snared on the beach during the first few weeks of crab season.
And then came the winter storms. And with these storms, the waves. Big waves. 20+ foot waves at times. You don't wade around surf like that as sneaker waves will eventually find you someday. Yes, there were some weeks when the swells subsided and I got out to catch a few perch and jacksmelt, but nothing really to write home about (or to this website).
But today I have a human interest story. A man teaches a man to fish story. This man's name is Ankit and I've worked with him almost every business day for seven years now via the magic of Skype, but until last week, we had never met face-to-face. Ankit is from the state of Gujarat in India and my company works with his company on a variety of projects. For many years, Ankit would read my fishing articles and posts from his work desk in Baroda and tell me that someday I will teach him how to fish in the surf. Well, that day was last week and this is our story.
Ankit had recently been transferred from Gujarat to San Antonio about eight months ago (talk about culture shock). As soon as he got some vacation time, he and his wife, Mauli, flew out to San Francisco to visit me and another close friend. We planned to go fishing on my birthday, which is exactly what we did.
First, of course, we go online to get Ankit a one-day fishing license ($15.69). With license printed, Ankit is legal to hit the surf. But where? Certainly not the coast beaches as Maverick's "was on," Pacifica Pier was closed, and surf forecasts had Ocean Beach pegged with 20+ foot waves.
Fortunately for Ankit, I did some homework and scouted out a nice spot inside the Golden Gate. Not too far from Crissy Field Beach, down a sidewalk, down a path, along a jetty is small swath of sand that would be perfect to teach Ankit how to fish. The waves were one or two feet high, so that wouldn't be a concern. I had caught three perch there just three days prior to meeting up with Ankit, so I knew fish were likely to be there.
Now, Ankit had never fished before in his life, but I knew if I gave him a simple spinning reel and casting rod, a Carolina rig with 1 oz. weight, Berkley Gulp Camouflage Sandworm, and a #6 baitholder hook, he had a great chance of hooking up. Because I didn't want Ankit getting too sandy or wet, I let him wear my waders. Good thing we're both the same height! I just wore my utility boots knowing that waves were quite small at this location.
Geared up, I gave Ankit his first lesson in casting. It went great! The light 1 oz. sliding weight meant that Ankit wasn't likely to break off the rig if the bail closed prematurely after his cast. Ankit quickly got the timing of when to let his finger off the line mid-cast so as to toss out the Carolina rig effectively. He certainly wasn't loading up the rod to its full capacity, but Ankit was getting the bait out far enough to reach the fish and that was all that mattered.
Ankit caught his first fish, a smallish Walleye Perch, within a few minutes of wetting his line and soon after that, I caught my first fish (an even smaller Barred Surf Perch, which I threw back).
Ankit then caught a fairly large Jacksmelt, which he and his wife loved because these fish fight like crazy despite their size. In fact, do your best to reel these fish in as quickly as possible as they are prone to unhook themselves once they start to bounce up and down off the sand.
Finally, as I was messing with a knot in my leader, Ankit let out a loud "fish, fish" call and reeled in a nice-sized perch that was close to 12 inches and well over a pound. I had just put 10 lb. test fishing line the night before on his reel, so that must have been a fun fish for him to reel in. The smile on his face was priceless.
So, with two hours on the sand and four fish in the bag (I had caught an averaged-sized BSP, as well), we decided to take the fish over to my always grateful mother-in-law and then made our plans for a dinner and a proper tour of San Francisco.
Originally, because of the heavy surf on the beaches, I told Ankit we probably wouldn't be able to fish at all on his trip. He wouldn't have it, though, so I knew I needed a plan B. Keep that in mind when Mother Nature advises you not to hit the coastline. Retreat, instead, to the relatively safety of the San Francisco Bay. And, if you ever get the chance to take a boy, a girl, or, in this case, a full-grown man fishing for the first time, do it! Safe travels back to San Antonio, Ankit. Come back next year and we'll try and snare some keeper Dungeness crab!
Jerry Back is a television research executive residing in San Francisco, California. Other outdoor interests include fishing for Striped Bass (a.k.a., "stripers") and anything else he can catch on the beaches of San Francisco. Jerry can be contacted at jerry.back@gmail.com.

Jerry also wrote an article for MyOutdoor Buddy titled "How to Catch Dungeness Crab with Rod and Reel," which can be found here.  An archive of his recent articles published on NorCal.Fishreports.com can be found here.

MyOutdoorBuddy.com © 2023. All Rights Reserved.
Website Hosting and Design provided by TECK.net