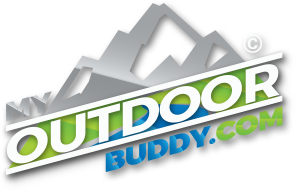 Your Source for Outdoor Adventure
Northern California and Southern Oregon
Three Rivers Report (IGS)
Klamath River steel
Photo Credit: Ironhead Guide Service
This weekend was a pretty busy and productive one for IGS, we had customers out on 3 different rivers in 2 different states. Our clients fished the Klamath, Smith, and Chetco rivers with myself and a couple other guides I hand pick and can ensure will provide a professional fishing adventure. I want to say thank you to Jesse Blair and Robert Perez for helping with the rising demand and growing customer base. My goal is to provide a top notch fishing trip to all my customers old and new and if I'm already booked I will find you a boat that shares my passion and vision for this industry. Thank you all for your support and helping me live my dream.
The winter steelhead season is starting g off on a good note the Klamath, Smith, and Chetco rivers are seeing good signs of fish in the system with each rise of the river and tides instigating movement of fresh fish. Side drifting yarn and yarn/eggs baits have been getting the most attention. The boats that fished the klamath got into the most fish with reports of 4 to 8 adults per boat and 15 to 20 halfpounders. On the Smith and Chetco 2 to 4 opportunities a day was the word of the weekend with most guides ending up with a couple fish.
#willieboats #shimanofish #beckmannets #procurebaitscents #bradskillerfishinggear #bnrtackle #gamakatsuhooks #maximafishingline #simmsfishing #fishgloomis #myoutdoorbuddy #klamathsteelhead #donthatethebait #gotbait #guideslife #klamathriverfishing #ironheadguideservice #klamathriver #steelhead #stlhdgear #forgettheforcast #riplips #keepyourtipup #guidelife #keepemwet #thetugisthedrug #bent #jerkwhenitellya #repyourwater
Mario Gomez is a Northern California and Southern Oregon professional fishing guide that chases salmon, trout, and steelhead on the most productive rivers in the Northwest. Pro guide Mario Gomez has spent his entire life fishing the Klamath River, but also follows the circuit and targets the California and Oregon coastal streams each year. If you are interested in fishing the Klamath River, Smith River, Chetco River, Umpqua River and Rogue River click on the website and book your trip today. To learn more about Mario visit Ironhead Guide Service, you can also find him on Facebook, Instagram, and LinkedIn, or call him anytime @ (530) 598-0530.
MyOutdoorBuddy.com © 2023. All Rights Reserved.
Website Hosting and Design provided by TECK.net