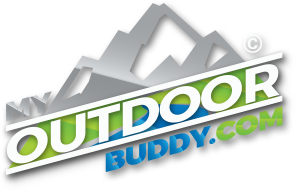 Your Source for Outdoor Adventure
Northern California and Southern Oregon
Banjos pickin' and pigs squealin'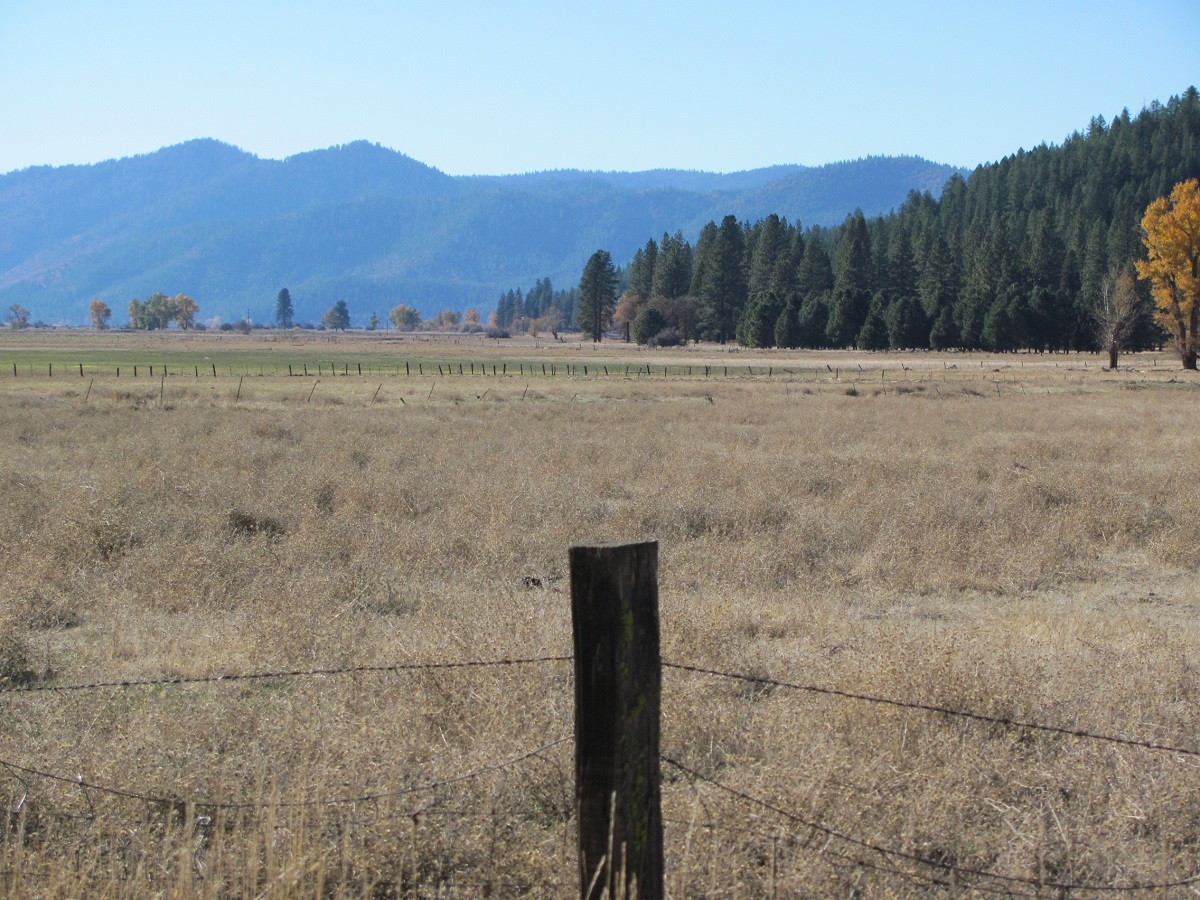 Indian Valley at Taylorsville
Photo Credit: Phil 'Flip' Akers
by Phil "Flip" Akers
11-6-2017
Website

Bordering Plumas and Lassen Counties, between the small northern California towns of Westwood and Greenville, Keddie Ridge separates Lake Almanor and Mountain Meadows Reservoir. Also known as Ridge World, this is a seemingly forgotten piece of remote California backcountry, situated precisely where the Sierra Nevada ends and the Cascade Range begins.
The nearest town is Greenville located in Indian Valley, native home to the Maidu. According to the Indian Valley Chamber of Commerce, pioneer explorers first discovered this place during the "Golden Days" of 1849. Peter Lassen (a creek, volcano, California County, and National Park all named after him) spent a summer here in 1851. Lassen named this isolated piece of paradise Cache Valley...loved it so much that he returned a year later to build a cabin and trading post. But by then, members of the Noble Emigrant party had arrived and formally named it Indian Valley, because of the extraordinarily large number of Maidu Natives living here.
Keddie Ridge is home to three remote alpine lakes – Homer, Hidden, and Deerheart Lakes – all sitting above 6,000 feet/elevation. Homer Lake (the original trailhead to Deerheart) is no longer accessible by vehicle. Although various maps and guide books indicate Homer is a drive-to trailhead, the road is closed...permanently. So forget the guide books, plan on hiking nearly five additional roundtrip miles just to reach the original trailhead.
While Homer and Hidden lakes are both worthy destinations, our target lake is Deerheart, the outermost lake on the ridge. As mentioned, Keddie Ridge is the farthest reach of the Sierra Nevada, and Deerheart is the northernmost lake of the Sierra Nevada. If you relish remote adventure, exploring destinations that etch indelible lifetime memories, you've made a wise choice.
At Homer, a trail circles the lake. To reach Deerheart, find the outlet which flows due north. Two trails originate at the outlet, you want to take the path on the west side of the outlet. Halfway between Homer and Deerheart, Hidden Lake lofts 300-feet above the trail...reached by an unmarked spur trail to the left on the way in. Inviting backpacking campsites can be found at both Homer and Deerheart lakes. Fishing is superb! Keddie peak is a rewarding peak bagging destination.
Deerheart Lake provides fast action for brook trout, native to eastern North America. Introduced to California in the 1800's, these fish were planted seemingly everywhere. Wild brook trout – "brookies" – in the Sierra still populate hundreds of lakes and hundreds of miles of streams. They're hardy, very aggressive eaters, and like other char, spawn in the fall and don't require clean satin sheets and pillows to get busy. Brookies are perfectly capable of natural reproduction in the substrates of many high mountain lakes. But they require cold water, ideally from glacial or spring-fed sources, and survival is rare in California waters lying much below 4000 feet/elevation.
On recent trips to the Upper Sac and now Plumas County, I discovered a new go-to spinner bait. Although steelhead anglers are having huge success with it, backcountry trout love it too. It's the Pro Casting Spinners by Trinidad Tackle. Precision balanced, these spinners can be retrieved at any speed, and there's no need to jerk the spinner to kick-start the blade. Assembled in Shasta County, the Trinidad Tackle team takes great pride in their work, certainly evident with these spinners.
In addition to normal trout possession and bag limits, there's a "bonus bag limit" for brook trout. In the Sierra and North Coast Districts, anglers can keep an additional 10 brook trout less than 8-inches total length. South of Interstate 80, an additional 10 brook trout less than 10-inches may be kept in addition to the normal five-trout limit. So don't forget the frying pan!
Thinking about going?
As stated, fishing is superb. Deerheart and other remote lakes around Indian Valley are fantastic destinations. These trout are rugged and will take you to the mat. They don't go down easy, including performing barrel rolls on your line. Be prepared to lose some battles. The reason these wild trout are so fat is because of their trophic-rich diet; golden shiners. I strongly suggest imitating these bait fish.
It's a 10-mile round trip hike to Deerheart Lake. This can be done as a day trip but leaves very little time to fish...especially now...late fall, days getting short. As always, I suggest taking your time, spending the night, and fry up some succulent brookies for dinner. The first couple of miles to Homer Lake are uphill, not steep, but a steady climb along the old road which is now extremely overgrown. From the old parking area at Homer, look for the trail in the far corner. From there, the trail will switchback down to the lake. Please note none of the trails are signed or marked.
To reach the trailhead
Access is via rough dirt roads that are not signed, so I'll provide precise directions. Two miles north of Greenville on Highway 89, turn right on Old Haun Road – there's actually a new sign here, but it might not last long. Once on Old Haun, proceed 1.9 miles and turn right on the Greenville Saddle road. Continue 5.1 miles and turn left. Drive 3.1 miles until you reach another intersection. This is the end of the road as both intersections are blocked. You begin your hike on the old road bearing left where Homer Lake is 2.5 miles away.
Permits and other ancillary information
Permits are not required. There's no trailhead registry to sign. High chances are you will not encounter another human while visiting. Pooch is allowed. Watch for rattlesnakes. There are a high number of bears in the area, but the bears here actually behave like bears. Nearby, a small wolf pack (momma and two pups) have been confirmed. Momma is sporting a tracking collar.
Plumas National Forest
159 Lawrence St, Quincy, CA 95971
(530) 283-2050
M-F 8:00 a.m. - 4:30 p.m.
Greenville Work Center
128 Hot Springs Rd.
Greenville, CA
(530) 284-7126
T-F 8:00 a.m. - 4:30 p.m.
Now go!
There's the old adage: Follow the crowd and you'll fish with a crowd. It's true. Venture away from the masses and you'll experience more naturalized trout, solitude, and less-pressured water. Keddie Ridge and other nearby fishing locales are protected by miles of unmarked dirt roads and trails, requiring study and commitment to experience. Rotund wild brookies beckon, but you have to think remote, really remote, where the banjos are pickin' and the pigs are squealin'.
Phil "Flip" Akers is a diverse angler and outdoor adventurer. For over 25 years he has backpacked, packed llamas and fly-fished the Sierra Nevada and Cascade mountain ranges, venturing into the farthest reaches of our wilderness areas pursuing quality trout and solitude. He enjoys sharing his experiences including tips, techniques, outdoor cooking recipes, and storytelling. He is certified in wilderness first response and rescue including swiftwater rescue, technical rope and technical animal rescue. Phil Akers can be reached at akers209@att.net.
MyOutdoorBuddy.com © 2021. All Rights Reserved.
Website Hosting and Design provided by TECK.net