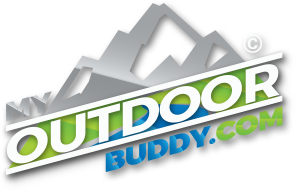 Your Source for Outdoor Adventure
Northern California and Southern Oregon
Purple Rainbows and Virginia Goldens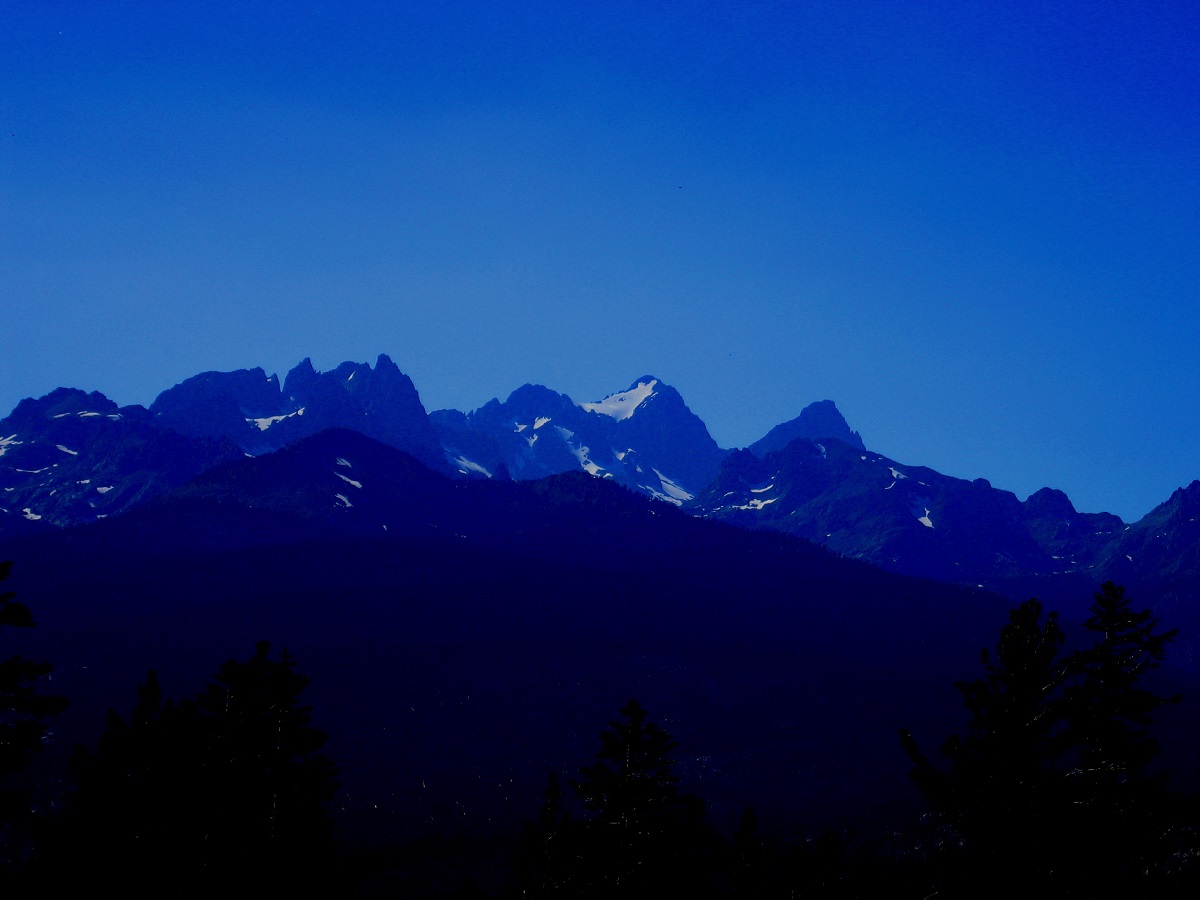 View of the Minarets from the trail.
Photo Credit: Phil 'Flip' Akers
by Phil "Flip" Akers
10-17-2017
Website

Sitting at 10,338 feet/elevation, south of Red's Meadow just off the Pacific Crest Trail (PCT), Lake Virginia nurtures a healthy population of golden trout. And nearby Purple Lake is a high quality rainbow trout fishery. This article chronicles a rainbow and golden trout backpacking trip to these awesome lakes located in the Ansel Adams Wilderness of the Sierra Nevada.
Our trailhead is located at Red's Meadow, near Mammoth Lakes. This high elevation fishing season will go down as one of the shortest on record. The road to the trailhead didn't open until July 21, and will close when the first significant snow falls...or October 29 at noon, whichever comes first. The Inyo National Forest will keep the road open as much as possible, including re-opening after small early season snow events. Still, a short season.
Accessing the PCT at Red's Meadow, this area has a lot to offer. There's a resort, campground, pack station, general store where many PCT thru-hikers pick up resupply treasure troves, showers, natural hot springs, and the Mule House Cafe serves up top-notch grub -- don't forget to try their famous milkshakes, mixed up like fountains from days long gone.
Within easy hiking distance of the above mentioned amenities are Devils Postpile National Monument, Rainbow Falls, and Sotcher Lake which offers excellent fishing for planted rainbow trout.
Leaving the trailhead and entering the wilderness, there's no sugar coating the first few miles of the PCT. Its beauty compares to the north end of a south-bound mule, ranking last in scenery of all the trails I've traveled. The lack of nice scenery is resultant of two natural events; the lighting-sparked Rainbow Fire in 1992, and a rare blowdown on November 30, 2011 where tens of thousands of trees were felled from an extreme microburst-type event.
The "Mammoth Blowdown" was historic. Because this place is such a vital milestone and resupply location for PCT thru-hikers, many organizations joined forces to help organize clearing of the trail. The Pacific Crest Trail Association, Backcountry Horsemen of California, Friends of the Inyo, many volunteers and organized crews cleared some 4700 downed trees from the PCT here before the thru hikers were scheduled to arrive. All of this effort was just to get the PCT open. Other damage took much longer to resolve.
Soon, the surroundings become increasingly aesthetic. Views across Cascade Valley and Fish Creek to the glacial carved lakes of the Silver Divide are impressive. Arriving at Crater Meadow, the trail passes between two sizable red cinder cones before achieving Upper Crater Meadow. From here, the trail crosses Crater Creek headwaters several times over the next two miles. This hike is not without stream crossings.
From Crater Creek, the remaining trail is typical PCT in this type of terrain, little elevation gain/loss but long, in-and-out juts through drainages. So the hiking is easy but the mileage starts to pile up. Two major creek crossings will get your attention, first Deer Creek, followed by Duck Creek. Another route joins our trail, it originates at the Duck Pass trailhead near Lake Mary.
The PCT first reaches Purple Lake where I set up camp. Virginia Lake is an easy mile away, nonchalant day hiking distance to experience. The plan -- besides making sure the fish are cowed; catch some Purple Rainbows for dinner, and catch-and-release some Virginia Goldens. This isn't a difficult task here. In fact, if you can't catch fish here, you might want to pursue a different hobby. The challenge is getting here.
Thinking about going?
From Red's Meadow, it's ~12 miles to Virginia Lake (I didn't log the miles), a less-demanding but high mileage trek. A fit hiker can make it to Purple Lake in one day, but I suggest taking your time and splitting the trip up. I camped at Deer Creek crossing and Purple Lake. My Purple Lake camp was on the north shore of the lake more toward the inlet. I also recommend spending a night at the trailhead, Red's Meadow campground. Experience Devils Postpile, Rainbow Falls, natural hot springs, and milkshakes.
To reach the trailhead
From Mammoth Lakes, take Highway 203 past Mammoth Mountain Ski Area to the Minaret Vista Entrance Station. Follow beyond the entrance booth for another 13 miles to the road's end. This is a steep, sinuous road with one-lane sections with pullouts.
But you cannot just drive to the trailhead. Most wilderness visitors are required to take a shuttle to this trailhead. Of note; pooch is allowed in the wilderness and on the shuttle. Please be a cool dog owner. Exceptions to the shuttle are:
--If you arrive outside the shuttle hours of operation (7:00 a.m. to 7:00 p.m.)
--If handicap plates are displayed on your vehicle
--If staying at either Red's Meadow Resort or campground
--If traveling with stock
--If hunting with firearms
--If fishing with inflatable devices such as float tubes
Permits and contact information
Wilderness permits are required for overnight stays within the wilderness, available at the Mammoth Lakes Welcome Center on Highway 203 when entering town. Concerning the shuttle to the trailhead, there's rules, schedules, and fares. Please see the following links for assistance:
www.fs.usda.gov/Internet/FSE_DOCUMENTS/stelprdb5311243.pdf
www.nps.gov/depo/planyourvisit/reds-meadow-and-devils-postpile-shuttle-information.htm
You can also contact the Mammoth Lakes Visitor Center at (760)924-5500.
More on permits: Inyo National Forest Wilderness Permit Office:
(760) 873-2483 Phone line is open from 8 am to 4:30 pm.
Open daily May 15 to October 15
The world keeps turning and we can't stop it. Another high-elevation backcountry season is quickly coming to an end. The amenities at Red's Meadow are now closed for the season, no overnight parking is allowed, the facilities and water are being winterized, but hopefully I've provided another destination that piques your interest...to plan a future trip. Plan well, be safe, and laud the fight of Purple Rainbows and Virginia Goldens.
Phil "Flip" Akers is a diverse angler and outdoor adventurer. For over 25 years he has backpacked, packed llamas and fly-fished the Sierra Nevada and Cascade mountain ranges, venturing into the farthest reaches of our wilderness areas pursuing quality trout and solitude. He enjoys sharing his experiences including tips, techniques, outdoor cooking recipes, and storytelling. He is certified in wilderness first response and rescue including swiftwater rescue, technical rope and technical animal rescue. Phil Akers can be reached at akers209@att.net.
MyOutdoorBuddy.com © 2021. All Rights Reserved.
Website Hosting and Design provided by TECK.net