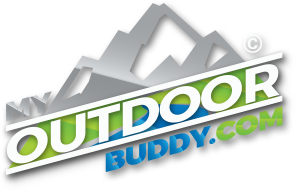 Your Source for Outdoor Adventure
Northern California and Southern Oregon
National Hunting and Fishing Day Sept. 23!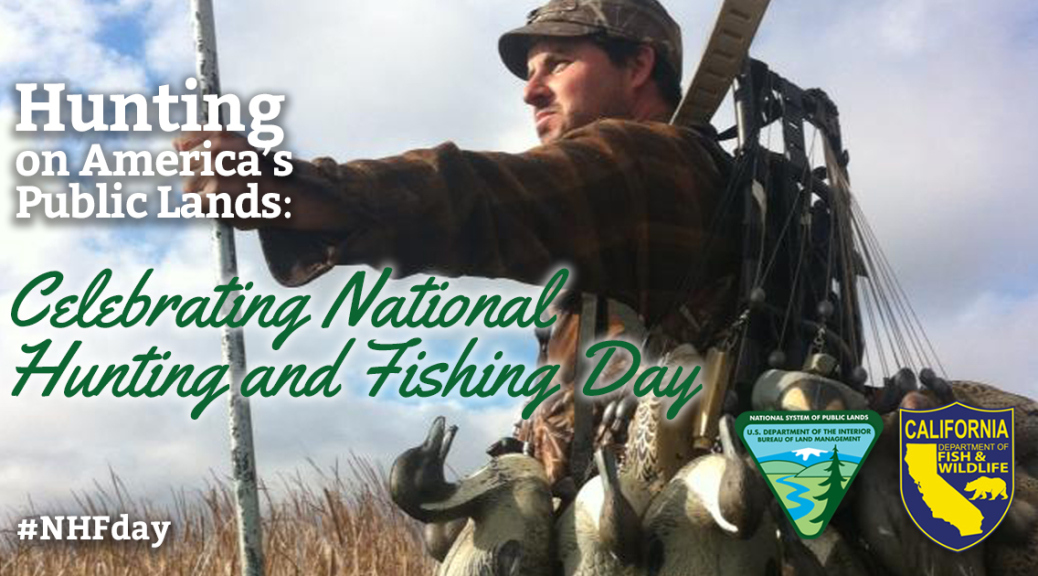 The California Department of Fish and Wildlife (CDFW) and the Bureau of Land Management (BLM) are joining to celebrate California's long-standing outdoor heritage and the contributions made to wildlife conservation by hunters and anglers on National Hunting and Fishing Day.
Saturday, Sept. 23 is National Hunting and Fishing Day and California hunting and fishing seasons are in full swing. Currently deer, bear, grouse, early mountain quail, rabbit, and tree squirrel seasons are underway across the state. The high country streams, rivers and lakes are in peak form. This is prime time.
Together, CDFW and BLM are proud to promote the excellent hunting and fishing opportunities available on public lands. BLM-managed public lands in California offer a wide variety of recreational opportunities including hunting, fishing, hiking, mountain biking, horseback riding, boating and backcountry exploring. Millions of acres of public land are available for hunting and thousands of miles of rivers and streams are available for fishing in California. CDFW is responsible for over 1 million acres of fish and wildlife habitat, managed through 749 properties throughout the state. These properties provide habitat for a rich diversity of fish, wildlife and plant species.
Hunters and anglers are advised to check area closures and local restrictions before heading out. Fire season is here and several large wildfires are burning currently, which may close some areas to hunting and fishing. Additionally, the severe winter damaged roads, which may account for other closures or restricted access. Information on area closures is available at wildlife.ca.gov/hunting/area-alerts.
While current target shooting restrictions are in place on some BLM-managed public lands, hunting in those areas is open with a valid hunting license. For updates on BLM restrictions visit: blm.gov/programs/public-safety-and-fire/fire-and-aviation/regional-info/california/fire-restrictions.
For the 2016 season, a record 84 percent of deer tag holders complied with California's new mandatory deer tag reporting requirement. CDFW thanks all those who reported and hopes for increased participation following the 2017 season. The reports are vital to estimating deer populations and setting tag quotas for the coming hunting season.
California is phasing-in the use of non-lead ammunition for hunting. Lead ammunition is permitted in 2017 for hunting deer in California outside of the California condor range, state wildlife areas or ecological reserves where non-lead ammunition is required. Learn more about California's phase-in of nonlead ammunition for hunting by visiting wildlife.ca.gov/Hunting/Nonlead-Ammunition.
Hunters and anglers are often referred to as the original conservationists. CDFW and BLM value the many contributions they make to fish and wildlife conservation efforts in the Golden State.
For more information about California's hunting and fishing seasons, licenses and tags, please visit wildlife.ca.gov.
For more information about BLM lands and outdoor activities, please visit www.blm.gov/california.
MyOutdoorBuddy.com © 2021. All Rights Reserved.
Website Hosting and Design provided by TECK.net