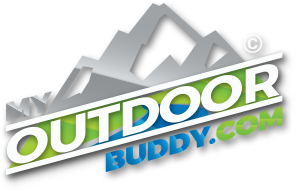 Your Source for Outdoor Adventure
Northern California and Southern Oregon
Congressman Chris Stewart: Musings Of A Wild Horse Hater?
by Capt. William E. Simpson II
12-29-2017
OPINION

Website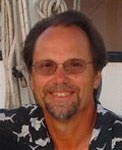 [An Open Letter to The Opinion Editor and Readers of the New York Times] After being lambasted by critics, fellow politicians and virtually the entirety of the wild horse advocacy in response to his so-called 'Chris Stewart Amendment', politician and now 'opinion writer' Chris Stewart attempts to circle-the-wagons around his arguably incorrect posits as to the condition of wild horses on public range lands.
He begins his opinion piece with the old "I grew up on a farm in Idaho" positioning statement, and from my chair, maybe 'once upon a time' would have been more apropos. Frankly, his past life in the county does nothing to help his credibility. His alleged economy with the truth seems to unseat him from the horse he claims to know how to saddle.
Chris Stewart, a Republican Congressman hailing from Utah, has been called into question by critics for allegedly violating U.S.C. Title 18 – Conspiracy to Defraud the United States. And it appears that some of Stewart's critics may have a point, as we read here:
"Citizens Against Equine Slaughter has found evidence that the Department of the Interior (DOI), Bureau of Land Management (BLM) and at least one Congressman are guilty of violating 923. 18 U.S.C. § 371—Conspiracy to Defraud the United States:
The general conspiracy statute, 18 U.S.C. § 371, creates an offense "[i]f two or more persons conspire either to commit any offense against the United States, or to defraud the United States, or any agency thereof in any manner or for any purpose. (emphasis added).
Congressman Stewart Reports a 41% increase in WH&B population in less than 5 months – IMPOSSIBLE
We find that Chris Stewart did stand in front of a Congressional Appropriations Subcommittee for the Department of the Interior in 2016, addressing the BLM FY 2017 Budget. He did state that the wild horse population, in a majority, on the range were starving, or dying from dehydration. He also stated that there were, at that time, 67,000 wild horses on the range. These claims and population statements were those made by the BLM and the DOI in several media sources, as well as the Budget Justification letter submitted to Congress..."
Just because, Congressman Stewart says he grew-up on a ranch and allegedly can saddle a horse means nothing. Many pro-cattle industry folks ride horses and horse thieves and cattle-rustlers throughout American history did the same. He uses the kindly rancher metaphor in an attempt to lull the readers of his tripe into accepting what he peddles farther into his pro-BLM anti-wild horse propaganda piece as published in the New York Times.
Along with Chris Stewart, the BLM is finding it also has what is argued by many as a very unsavory history of malfeasance, which seems to bind like-minded people into spinning canards about wild horses, management statistics and falsified behavioral ecology to demonize wild horses, thus making their destruction and elimination from public lands less appalling to the public. And all of this is simply to make even more money!
The entirety of what is proposed by Chris Stewart and the BLM is nothing more than a horrific sham, which may well result in the final destruction of America's legendary wild horses, sentient beings, for the sake of money. The curator of vertebrates at the American Museum of Natural History, Dr. Ross MacPhee, has termed the BLM's oversight of America's wild horses as "Managed To Extinction" in this lecture.
Herein below are some very interesting and shocking truths about wild horses on public lands that soundly contradict what Chris Stewart and the BLM have said about American wild horses and their management (provided by: Marybeth Devlin):
"The Bureau of Land Management's wild-horse fraud: The "overpopulation" of wild horses is a pernicious lie, a concocted "crisis". The government doesn't have a wild-horse problem — wild horses have a government problem.
Arbitrary management level (AML): The maximum number of wild horses that BLM declares the Western range can sustain — 26,715 — is a political construct. Per the 31,583,386 acres — 49,349 square miles — of dedicated wild-horse habitat across the Western states, the AML establishes a maximum stocking density of 1 wild horse per 1,182 acres — nearly 2 square miles! Even if the wild-horse population really were 73,000 (hint: it can't be), that would mean a stocking density of 1 horse per 432 acres (⅔ of a square mile). No reasonable person would consider that excessive.
Austere management level: However, BLM does not manage per the maximum but rather down to the minimum, that is, to the low bound of the AML — 16,310. Per the 31,583,386 acres of dedicated wild-horse habitat, this austere management level creates a stocking density of 1 wild horse per 1,936 acres — 3 square miles!
Sparsely populated, widely dispersed: Obviously, wild horses are few and far between. However, many herds are restricted even more severely. Here are examples of stocking densities that BLM deems "appropriate," and down-to-which it "manages" these herds:
1 wild horse per 3,102 acres — 5 square miles — Antelope Complex — NV
1 wild horse per 3,566 acres — 5½ square miles — Triple B Complex — NV
1 wild horse per 4,381 acres — 7 square miles — Beatys Butte — OR
1 wild horse per 4,500 acres — 7 square miles — Warm Springs — OR
1 wild horse per 5,062 acres — 8 square miles — Paisley Desert — OR
1 wild horse per 6,606 acres — 10 square miles — Eagle herd — NV
1 wild horse per 9,591 acres — 15 square miles — Silver King herd — NV
Contrast with livestock density: To put this in perspective, nationally, BLM allows a stocking density of 1 cow-with-calf pair (or 5 sheep) per 76 acres, which means 8 cow+calf pairs (or 40 sheep) per square mile. Further, within dedicated wild-horse habitats — where the mustangs are, by law, supposed to receive principal benefit of resources — livestock are often awarded most of the grazing slots. Examples:
89% of AUMs to livestock — Red Desert Complex — WY
91% of AUMs to livestock — Checkerboard — WY
94% of AUMs to livestock — Triple B Complex — NV
96% of AUMs to livestock — Antelope Complex — NV
Normative annual herd-growth = at most, 5%: Horses are slow to reproduce. Gestation lasts 11 months, and a mare produces 1 foal. By analyzing BLM's own raw demographic data, Gregg, LeBlanc, and Johnston (2014) found the average birth rate across wild-horse herds to be just under 20%. But they also found that 50% of foals perish before their first birthday. Thus, the birth rate is just a temporary blip in the data. Starting with the surviving-foal rate (10%), and then subtracting a conservative estimate of adult-mortality (5%), the expected normative herd-growth rate would be, at most, 5%. At that rate, it would take 14 years for a wild-horse herd to double. Meanwhile, the corresponding growth-rate for wild-burro herds is 2%. At that rate, it would take 35 years for a burro-herd to double.
Fraudulent figures on the range: BLM's herd-growth figures are falsified. Repeatedly, we find BLM reporting one-year increases that are 50, 100, even 200 times the norm, far beyond what is biologically possible. Examples:
237% — 47 times the norm — Great Divide Basin — WY
256% — 51 times the norm — Beatys Butte — OR
260% — 52 times the norm — Shawave Mountains — NV
293% — 59 times the norm — Diamond Hills South — NV
317% — 63 times the norm — Jackies Butte — OR
418% — 84 times the norm — Black Rock Range East — NV *
522% — 104 times the norm — Salt Wells Creek — WY
525% — 105 times the norm — Carracas Mesa — NM **
1,218% — 244 times the norm — Centennial — CA
1,257% — 251 times the norm — Carter — CA
* BLM claimed the Black Rock Range East's population grew from 88 horses to 456 horses in one year, an increase of 368. If so, that would mean each filly and mare gave birth to 17 foals.
** BLM claimed the Carracas Mesa population grew from 12 horses to 75 horses in one year, an increase of 63. If so, that would mean each filly and mare gave birth to 21 foals.
Fraudulent figures off the range: A report has just been released after a 5-year investigation by Wild Horse Freedom Federation. It revealed that BLM has been publishing fictitious figures regarding the number of wild horses removed from the range and now supposedly boarded in private pastures. BLM is paying, but where are the horses? wildhorsefreedomfederation.org/white-paper/.
Fraud and embezzlement are crimes: BLM's representations with regard to wild horses and burros are false and misleading. Making false and misleading representations = fraud, which violates Title 18 USC 1001 of the Federal criminal code. Embezzlement and theft violate various sections of Title 18 USC Chapter 31.
What purpose the fraud: The overpopulation lie serves to create the perception of a crisis. BLM must have a "crisis" to justify its existence, to show it is needed, to secure continued or even increased funding, to protect jobs and paychecks. BLM then chooses high-cost management-methods, such as multi-million-dollar contracts for helicopter-roundups — contracts against which the agency can add on its 20% administrative fee.
Adoptions: The adoption-market has not "dropped." There's just been a change in the definition of an "adoption." Back-in-the-day, BLM actually used to count sales-for-slaughter as "adoptions." Nowadays, only true adoptions — forever-family placements — qualify. However, wild horses are not homeless horses. They have a home — where they belong — on the range." ~ Marybeth Devlin
Frankly, I am shocked that Chris Stewart is doubling down on his shameful position; it's just more low-down behavior that has earned many politicians the reputation as liars and cheats and has eroded American confidence in Congress leading to a crisis of confidence today.
William Simpson is the author of Dark Stallions – Legend of the Centaurians, proceeds from which go towards supporting wild and domestic horse rescue and sanctuary.

Capt. William E. Simpson II is a U.S. Merchant Marine Officer with decades of boating and expedition sailing experience, having logged more than 150,000 miles at sea. Simpson has successfully survived long-term 'off the grid' at sea and at remote uninhabited desert islands with his family for years at a time. He holds a U.S.C.G. 500-ton captain's license for commercial-inspected passenger vessels and he is also a commercial airplane and helicopter pilot.

Simpson spent his formative years growing up on the family's working ranch in the mountains of Southern Oregon, where horses were an integral part of the daily life. William left the family ranch to attend college, which turned out to be a stepping stone into a bizarre lifestyle that led him around the world on an entrepreneurial quest. An adventurer at heart, Simpson and his best friend and wife Laura, spent many years at sea during two sailing expeditions (1991-1994 and 2008-2011) where they experienced some of the many wonders and mysteries of nature. Since retiring, Bill and Laura have changed lifestyles and are once again engaged in a new adventure; living an off-grid lifestyle in the remote wilderness of the Siskiyou Mountains, where they enjoy coexisting with herds of wild horses, along with a myriad of other wild animals. The staggering beauty of the local mountains and valleys is awe inspiring and has influenced Bill to frequently write on subjects related to wild horses as well as wild and domestic horse advocacy, rescue and sanctuary.
The opinions expressed on MyOutdoorBuddy are those of the author and do not represent the opinion of MyOutdoorBuddy or that of the author's employer unless otherwise stated.
MyOutdoorBuddy.com © 2018. All Rights Reserved.
Website Hosting and Design provided by TECK.net