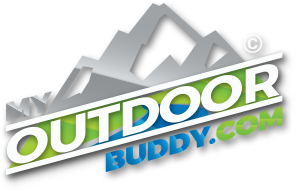 Your Source for Outdoor Adventure
Northern California and Southern Oregon
CDFW Offering Holiday Apprentice Youth Waterfowl Hunt at Grizzly Island Wildlife Area in Solano County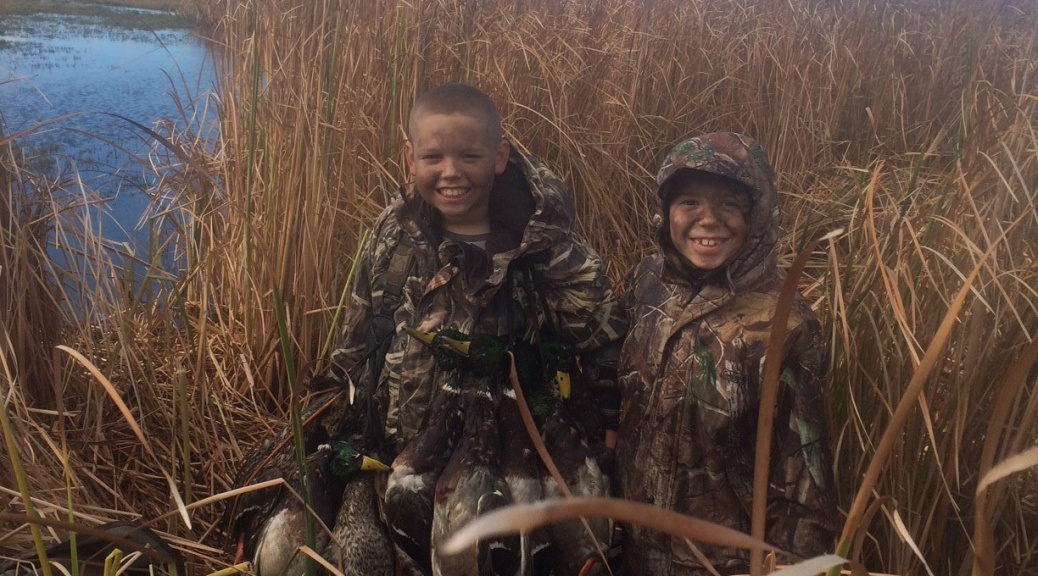 Charlie and Clay Brooks duck hunting. Photo courtesy of CDFW.
The California Department of Fish and Wildlife (CDFW) is offering a special apprentice youth waterfowl hunt at the Grizzly Island Wildlife Area in Solano County on Wednesday, Dec. 27 – a rare, midweek hunt for young hunters during their holiday break from school.
The 12 blinds in the Crescent Unit of the wildlife area will be closed and available only to junior hunting license holders (17 and younger) and their adult chaperones. An adult chaperone (18 or older) is required to accompany and supervise junior apprentice hunters. The adult may hunt with the junior hunter and must possess the required 2017-18 California hunting license, the California Duck Validation, Federal Duck Stamp and the free Harvest Information Program (HIP) validation. Junior license holders 16 and older must have a Federal Duck Stamp and the free HIP validation to hunt waterfowl.
All available blinds can accommodate two people – the junior license holder and his or her adult chaperone. Nontoxic shot approved by the U.S. Fish and Wildlife Service is required for waterfowl hunting. A minimum of 12 duck decoys are required at all blind sites and chest waders are highly recommended.
To receive a reservation, please call the Grizzly Island headquarters at (707) 425-3828. Applicants will need to provide the following information:
Junior licensed hunter's name
Junior hunting license number
E-mail address
Phone number
Name of chaperone
Reservations will be issued to applicants who call on a first-come, first-served basis and others will be placed on a waiting list. There will be 12 reservations issued for the Dec. 27hunt date.
The Grizzly Island Wildlife Area will also accept junior hunters on a first-come, first-served basis on the day of the hunt to use the free roam areas and to fill any no-shows from the reservations. As a reminder, all chaperones who wish to hunt must have either a Type A One-Day Pass, Type A Two-Day Pass or Type A Season Pass, and these must be purchased prior to arriving at the check station through either a License Agent or online at wildlife.ca.gov (allow two weeks' mailing time if ordering online).
West Family Unit
CDFW would also like to encourage use of the West Family Unit, which is a spaced blind unit open during the waterfowl season reserved exclusively for junior license holders. Hunt days are Wednesdays, Saturdays and Sundays on a first-come, first-served basis throughout the open season. An adult chaperone is required. Five double blinds, including one mobility-impaired blind and one three-person blind is available. The unit is north of Benicia on Goodyear Road. From Highway 680 take the Marshview Road exit and turn right onto Goodyear Road from the off-ramp and the well-marked hunt area will be on the left.
Post-Season Youth Waterfowl Hunting Days
The Grizzly Island Wildlife Area also will be open to junior hunting license holders and their non-hunting adult chaperones on Saturday and Sunday Feb. 3 and 4 during the state's Youth Waterfowl Hunting Days. Junior hunting license holders can apply for reservations online through CDFW's Automated License Data System (ALDS). Grizzly Island will also accept junior hunters on a first-come, first-served basis on the day of the hunts.
MyOutdoorBuddy.com © 2018. All Rights Reserved.
Website Hosting and Design provided by TECK.net