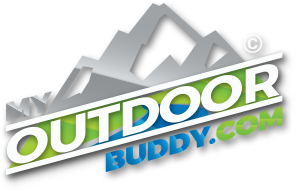 Your Source for Outdoor Adventure
Northern California and Southern Oregon
Whiskeytown Kokanee blackened and cast iron cooked!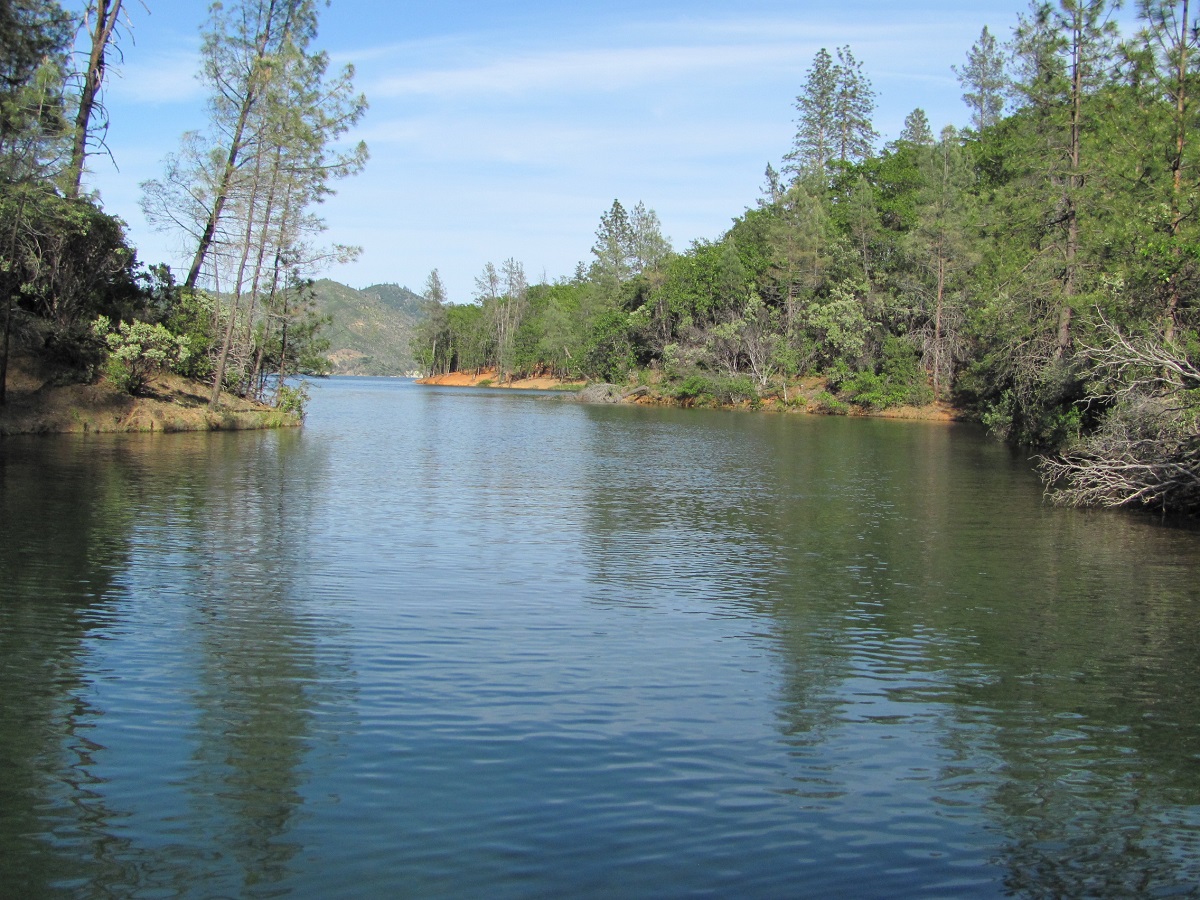 Whiskeytown Lake offers many little hideaways.
Photo Credit: Phil Akers
Two months prior to his assassination, John F. Kennedy traveled to Clear Creek to dedicate the Whiskeytown dam. He spoke high praise for the Central Valley Project, the purpose to benefit agriculture, provide flood protection, power generation, and bookoo recreation. It's the recreation that draws me, like a bug to a porch light -- kokanee fishing to be precise.
My cohort, Kevin Ogg, and I recently returned from gorgeous Whiskeytown Lake. The kokanee action this past weekend was wide open, in fact, we experienced much faster paced hookups than our visit here early in the kokanee season.
We heard a lot of buzz about the curtain area so that's where we started our day. But after nearly an hour of trolling without one single takedown, we decided to move on. We encountered a hot bite while working between Dry Creek and Brandy Creek...straight out from the Brandy Creek launch ramp, west of the island. We caught our limits of 1.5 to 2.0 pound kokanee throughout the water column, anywhere from 25 to 70 feet OTW, pulling orange and pink presentations, using both natural shoepeg corn and corn marinated in tuna.
We spoke with a ton of other folks who also fished. Most of them exclusively fished the 299 bridge or the curtain/dam area. Large kokanee were taken all over the lake, on gear by virtually every kokanee lure manufacturer out there. Once again, we primarily used Paulina Peak terminal gear with very short setbacks behind hammered chrome shark weights and Ken's Custom micro flashers used as ball trolls. Extremely short setbacks behind shark weights and micro flashers has been a very productive setup for us this year.
Since this is likely my final kokanee report of the season -- backcountry trout are beckoning -- let's end it with some Cajun cooking. If I'm not frying fish, I'll blacken fish more often than not...this couldn't have anything to do with my southern raising...nah.
Cooking blackened fish is easy...well, the ingredients are easy...but cooking it up the right way is somewhat of a knack, and definitely an outdoor gig. It's possible to do this inside your house, but I can't recommend it -- couldn't get away with it either. You see, cooking anything blackened in my house is forbidden right up there with bait and scent storage in the house fridge. But, if you insist on blackening kokanee inside your home, the first step is to remove the batteries from your smoke detectors. Place your neighbors on alert, advise the fire department to ignore all calls regarding your residence, open all windows, and turn on all house fans.
Don't use those fancy, light-weight, non-stick kitchen pans. This style of cooking is far too hot for that wimpy cookware. The only way to prepare blackened fish is to use a cast iron skillet. Before cooking, generously coat the skillet with cooking oil. Then, heat the skillet hot, teetering on the edge of smoking the oil. Don't be afraid though, error on the side of hot...when in doubt, smoke that oil! You can always drizzle some more in. Many folks say if it's not smoking, you're not doing it right. Just don't catch it on fire.
For fish preparation, coat the meat with melted butter. I slightly melt the butter in a small bowl and use a baster to coat the fish. Next, madly sprinkle on your Cajon seasonings which will adhere to the butter coat, and place in the hot cast iron skillet. While cooking the first side, coat the top side with more butter and seasoning before turning. Cook both sides until blackened. Again, it's somewhat knacky, but it only takes a couple of tries to master the perfect temperature.
Serve with anything really, but some of my favorite sides with this style of cooking are long-grain wild rice and veggies such as grilled asparagus, squash, and corn. Serve with cornbread (not corn muffins...cornbread).
For kokanee fishing, this has been an incredible year for Whiskeytown. Get out there and experience the taste of Whiskeytown kokanee for yourself while the getting is good.
Phil "Flip" Akers is a diverse angler and outdoor adventurer. For over 25 years he has backpacked, packed llamas and fly-fished the Sierra Nevada and Cascade mountain ranges, venturing into the farthest reaches of our wilderness areas pursuing quality trout and solitude. He enjoys sharing his experiences including tips, techniques, outdoor cooking recipes, and storytelling. He is certified in wilderness first response and rescue including swiftwater rescue, technical rope and technical animal rescue. Phil Akers can be reached at akers209@att.net.
MyOutdoorBuddy.com © 2017. All Rights Reserved.
Website Hosting and Design provided by TECK.net