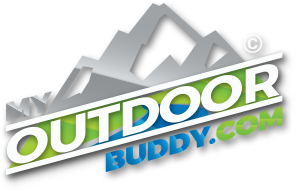 Your Source for Outdoor Adventure
Northern California and Southern Oregon
ODFW Weekly Recreational Report
Crabbing open coast-wide and catches are increasing
Ocean and bay crabbing is open coast-wide. Newly molted, larger crab are being caught in the ocean and many bays. Some of these crab have hardened up a bit while others are fairly soft and have less meat in them. Catches are increasing everywhere up and down the coast and the quality should improve as the summer progresses.
Plenty of places to catch 'trophy trout' this summer
Thousands of extra-large rainbow trout are being released at locations around the state this season as the as the Oregon Department of Fish and Wildlife enters the second year of its "Trophy Trout" program. These 15-inch-and-larger trout are adding excitement to what is already one of Oregon's most popular outdoor activities — trout fishing. See the news release or trout stocking schedule for details.
As temperatures rise, think warmwater fishing
As temperatures rise moving into summer, warmwater fish such as bass, crappie, and bluegill get more active, making them a good option this time of year. To learn more about this fun fishing activity, check out our Warmwater Fishing Page for ideas on when, where, and how to catch these fish.
Free pheasant hunts for youth hunters – Sign up now
Free hunts are being held in Baker City, Central Point, Corvallis, Eugene, Irrigon, John Day, Klamath Falls, La Grande, Madras, Portland, The Dalles (Tygh Valley). These events are only open to youth who have passed hunter education. (ODFW has many hunter education classes and field days available before the events.) An adult 21 years of age or older must accompany the youth to supervise but may not hunt. More info.
Learn to field dress, butcher big game August 12 and 19 in Central Point
OSU Extension Jackson Co and OHA are offering a Hunt to Home Class Aug. 12 and 19 in Jackson Co. Sign up for one or both days to learn to skin and cool a deer or elk, butcher it and pressure can or prepare jerky. Registration deadline is Aug. 4. More details (see event listing).
MyOutdoorBuddy.com © 2017. All Rights Reserved.
Website Hosting and Design provided by TECK.net