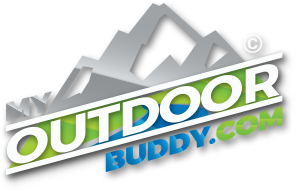 Your Source for Outdoor Adventure
Northern California and Southern Oregon
Is your Pronghorn a Trophy?

Photo Credit: Frank Biggs
It is said "The trophy is in the eyes of the beholder, " and indeed, it is true. Over the years, I have absorbed a great deal of knowledge about hunting Pronghorn - Antelope that roam the high plains and arid lands of America - and one thing I know for sure; a Pronghorn buck of any size can be a trophy!
Pronghorns are one of the most magnificent mammals and one of the few living links to the Ice Age. They are an ancient species dating back about 20 million years and are the lone survivors of a family of hoofed mammals found only in North America (Antilocapridae) A little history class for hunters!
Oregon truly is a sleeper state for hunting Pronghorn - Antelope - Lope or Dinosaurs! The problem is getting a resident or even a non-resident tag. Many non-resident hunters put in for many states that have Pronghorn, with the hope of drawing. As for those of us that live in Oregon, getting a tag runs from 8 to 25 years for a rifle tag, and 1 to 3 years for archery. Sometimes you might be lucky and draw a tag based on the hold back tags put in random draw.
As a biologist friend of mine once told me, Oregon's Pronghorn units all hold Boone & Crockett warrantable bucks. So, the biggest problem is holding out for the big buck, and judging them correctly, and knowing their whereabouts and what unit has the best populations and the results of harvest.
One of the greatest lessons I learned when hunting Pronghorns is the patient use of binoculars for finding vantage points while glassing over massive areas. While scouting Pronghorn, pull off the side of a highway or side road in the sage and junipers and just glass the horizons. You'll be surprised as they slowly materialize before your eyes.
Pronghorns have always been the animal, "you don't see me now, but wait long enough I will be standing there." The Pronghorn is an amazing creature that has intrigued me for many decades. They have some crazy habits, one of which is marking dirt roads (peeing in the middle of the road), just like a Cougar marking a tree.
In order to truly judge a Pronghorn, look for mass from a side profile of the head. When warranted, I use a spotting scope to better ascertain my possible target. Many times the heat waves in the high desert are so bad there seems to be a distortion of what you see. So, observing the side profile is most important. Length is not as accurate an indicator as the animal's mass and the height of the prongs (cutters) on the horn. They need to be above the ears to gain an extra measurement.
So many hunters, especially first time Pronghorn hunters, with have a frontal or straight view of the buck and in haste, pull the trigger. When they get to the buck, it is not what they thought it would be. They have "shot the village idiot"…. A straight frontal view never tells the story of the real size of the animal. You might see the horn length, but you do not know the mass. In conclusion, having waited so many years to get the Pronghorn tag, take the time to study the animal before you pull the trigger.
Frank Biggs, aka Bwana Bubba, is an avid hunter and well-traveled outdoor enthusiast now writing and sharing his experiences with MyOutdoorBuddy.com. Using his years served in the U.S. Navy- Vietnam (5th Marine Division), Biggs applies his keen sense of observation, and eye for the unusual when it comes to mentoring and educating others in the skill of hunting. Biggs is a member of the OnXmaps HUNT Pro-Staff. He is currently a Sr. Sales Consultant for B Young RV in Portland, Oregon and retired Vice President (Store Operations) for Burns Bros. Travel Stops. His specialty is helping hunters find spots to hunt. He can be reached at www.bwanabubba.com.
MyOutdoorBuddy.com © 2017. All Rights Reserved.
Website Hosting and Design provided by TECK.net