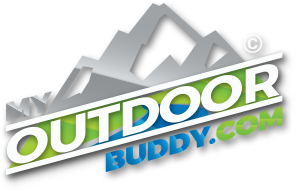 Your Source for Outdoor Adventure
Northern California and Southern Oregon
More Quality Time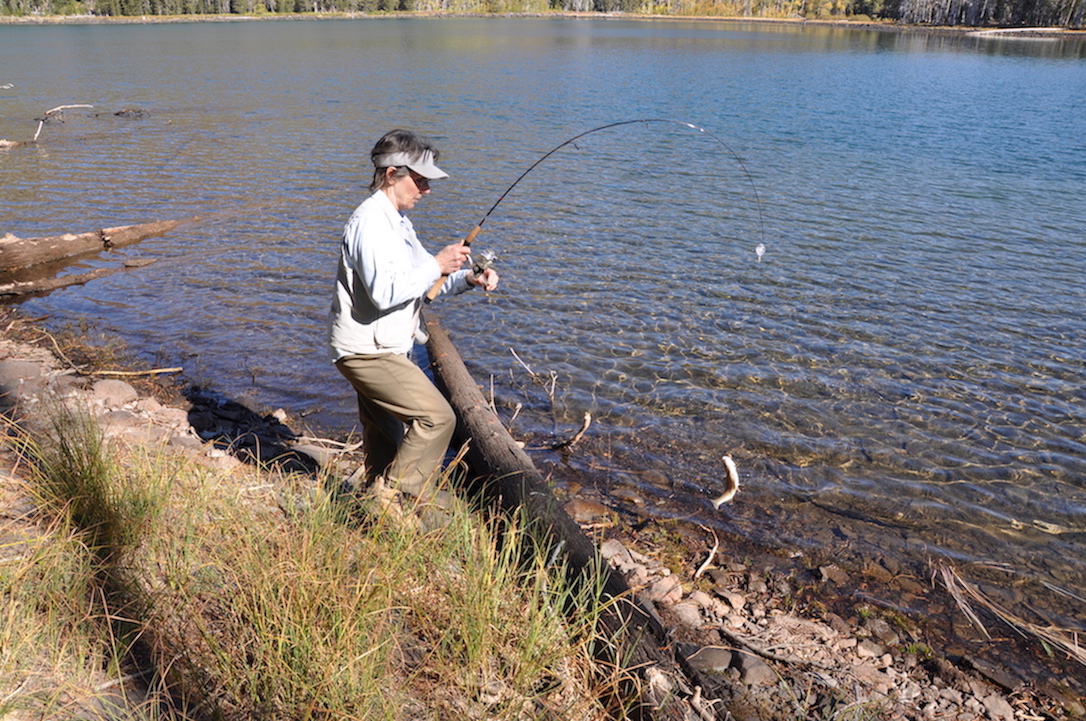 Something we've missed this summer is fishing for trout in a backcountry lake. It's a situation Sharon and I will correct shortly. Photos courtesy of John Higley.
As I sit here wondering what to do next, I suddenly realize I'm way behind on my fishing this summer. Ordinarily, I've fished several streams by now, and I've hiked to at least a couple of backcountry lakes for trout. I also would have fished a time or two with my better half Sharon, but that hasn't happened either. I can blame it on the string of 100 degree plus days, or the fact that we're both way too busy pretending to be writers.
Priorities are often a struggle, and my wife Sharon, author of the Machado Mysteries series published by Camel Press, has now contracted to write six Machado Mystery Novels. Meeting deadlines, keeping up with her website, Facebook, writers guilds, and everything else, she now spends most of her days inside working. I've been an outdoor writer for more decades than I want to admit and now with the added workload for Sharon, it's all been seriously cutting into our fishing time.
Writing has its rewards, but some of our best memories since coming together 20 years ago are those spent fishing and doing other outdoor activities with our kids and grandkids. And there were those adventures when Sharon and I packed into remote lakes with our llamas carrying our loads. We still have llamas, but it's been years since we loaded them up and went into the Trinity Alps, Marble Mountain or Thousand Lakes wilderness areas. At our exalted ages—Sharon's still young at heart but some rocks are younger than me--tough hikes are not as appealing as they once were. That said, here in northern California there are plenty of things we could do outdoors without killing ourselves. The trick is to set aside the time and stick to whatever goals we set. Work is good, but nowadays, when we're all connected technologically all the time, it seems harder to let it go if only for a few hours at a time.
Sharon likes to fish, as do I, and we both like to be outdoors. I'm getting to the point where it's either bite-the-bullet and go somewhere or hide inside and play with my smart phone. Oh, wait, I don't own a smartphone. I don't even want to be "connected" all of the time. I'd rather be fishing some remote lake or stream with Sharon, eating fresh trout for dinner, and even sleeping on the ground. To me, having a cup of coffee with my wife, and watching the sun rise over a backcountry lake, is about as good as it gets.
With or without technology, time does fly and enduring memories of time spent outdoors with our now-grown children is amazingly fresh in my mind's eye. Even as I write this, I'm planning on making many more memories, especially now that my oldest son is already a grandfather four times over—soon to be six times--because his daughter is carrying twins!
My best advice is to find the time, find the things you like to do outdoors, and then go do them. If you happen to live in one of the northern counties as I do, you'll have a change of scenery after just a short drive east or west. There are endless options for fishing, hunting, camping, hiking and water sports here in the north state, just ask Google.
Now, I think I'll follow my own advice; convince Sharon to put away her pen for a day, pack a lunch, our poles, and a blanket, and bask in those moments made for remembering.
Author and writer John Higley is a resident of Palo Cedro. His articles have appeared in outdoor magazines hundreds of times and his columns appear regularly at myoutdoorbuddy.com. Higley has written four books the latest of which "Successful Turkey Hunting" was published in May, 2014 by Skyhorse Publishing in New York. This hard cover, full color book is being sold at Barnes and Noble Book Stores and on Amazon. Autographed copies are available direct from John Higley, P.O. Box 120, Palo Cedro, CA 96073. Cost is $28.95 postage paid.
MyOutdoorBuddy.com © 2017. All Rights Reserved.
Website Hosting and Design provided by TECK.net