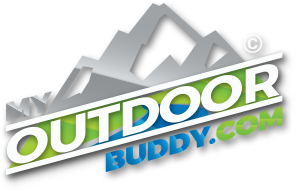 Your Source for Outdoor Adventure
Northern California and Southern Oregon
California Wildlife Officers recognized for bravery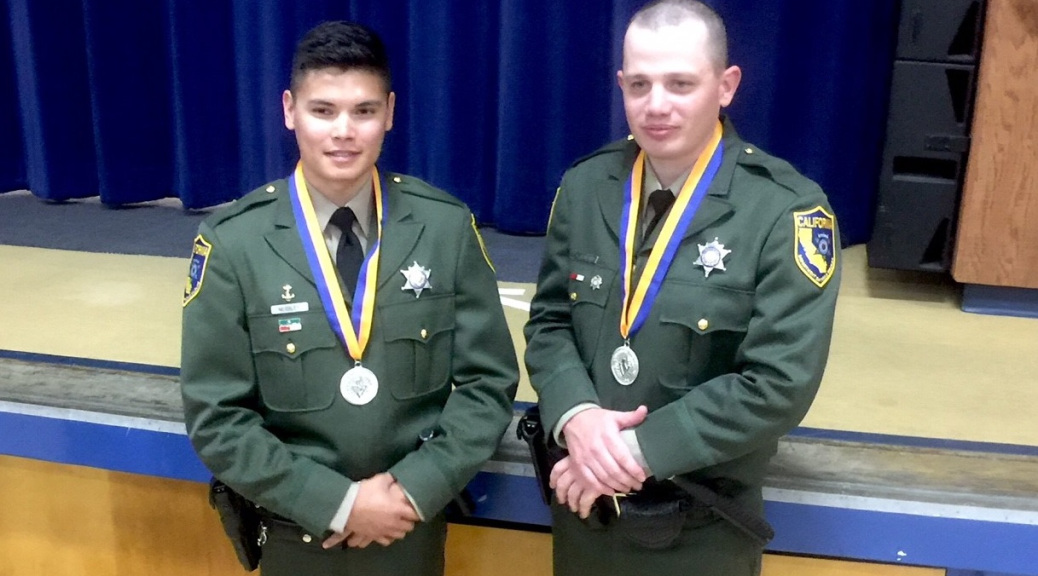 Wardens Michael Dilts (left), and Chad Edwards receive awards for their acts of heroism. Photos courtesy of CDFW.
California Department of Fish and Wildlife (CDFW) officers Chad Edwards and Michael Dilts received awards today at the 2017 Governor's State Employee Medal of Valor Ceremony in Sacramento. These annual awards recognize state employees for heroic acts of bravery. Wardens Edwards and Dilts each received the "Special Service Award" (Silver Medal): "For an act of heroism by a State employee extending above and beyond the normal call of duty or service performed at personal risk to his or her safety to save human life or State property."
Warden Chad Edwards (Siskiyou County)
In September 2014, an arsonist ignited a brush fire on the outskirts of the town of Weed. The fire spread into town where it burned more than 150 homes and numerous commercial structures in a matter of hours. Warden Edwards heard the radio traffic regarding the fire and immediately responded to the area. He evacuated homes by transporting people in his patrol truck and flagged down other evacuees with empty seats in their cars, and coordinated for them to shuttle people out. Working through the chaos of the actively burning areas and aerial retardant dump, Warden Edwards made trip after trip into the burning neighborhoods to rescue stranded families, senior citizens and pets. He was ultimately an integral part of the investigation that brought the arsonist to justice. Warden Edwards acted with bravery and heroism extending above and beyond the normal call of duty to save human life. Amazingly, no lives were lost in this fire, due in part to the actions of Warden Edwards.
Warden Michael Dilts (Patrol Vessel Coho, Los Angeles County)
In July 2016, Warden Dilts was patrolling in the Seal Beach area near the San Gabriel River when he was flagged down by two pedestrians who told him that a vehicle was in the river and the female driver still inside. In the front seat of the partially submerged van, Warden Dilts found a woman who was making no attempt to escape. He immediately radioed for additional officer assistance, removed and secured his heavy duty belt and entered the water. Warden Dilts swam to the sinking van, extricated the driver and, relying upon lifeguard skills from past employment, pulled her back to shore. Thanks to the quick actions and dedication of Warden Dilts, the driver was rescued and the fully submerged van was recovered from the river.
"Year after year I find myself awestruck and proud of the outstanding service and brave acts of our fine wildlife officers," said CDFW Chief of Law Enforcement David Bess. "The daily duties of our peace officers, like all others, comes with a known and certain inherent risk of danger, yet without hesitation they accept these risks and responsibilities. These awards recognize our officers who, through their selfless acts, exuded confidence in their training and preparedness to take their public service responsibilities to a level of heroism."
MyOutdoorBuddy.com © 2017. All Rights Reserved.
Website Hosting and Design provided by TECK.net