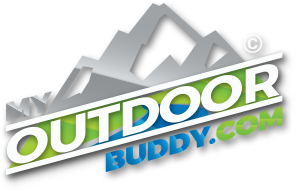 Your Source for Outdoor Adventure
Northern California and Southern Oregon
A Bittersweet End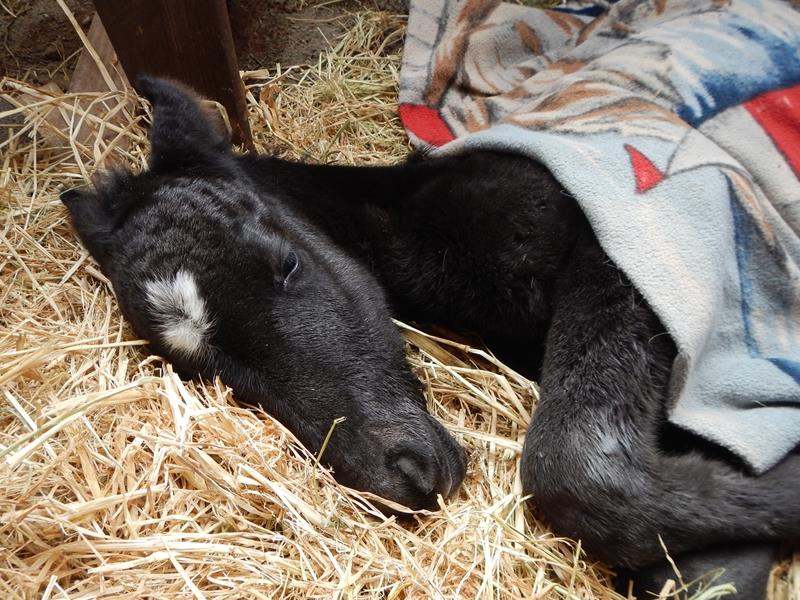 Comfy and drifting off to horsey land.
by Capt. William E. Simpson II
3-28-2017
Website

It was late morning on Thursday March 23rd 2017 when on a remote mountainside in the far northern-most part of California, I met Gemini's Star, an orphaned filly that had been born into this hard world at dawn that day. As I write this, it has been two days since I began wondering why God had placed that tiny filly in my path.
When I first saw Star, she laid under a Juniper tree alone, rejected and abandoned by her mother Gemini, who grazed with Star's birth twin about 50 yards away. The rest of the family was also grazing nearby, but ignoring the tiny horse. I slowly approached the newborn foal as she attentively watched me. I sat down on the ground about 20 feet away from the tiny filly as she studied me. Then she got up, and in a petite voice, she nickered at me, and then on her wobbly little legs made her way over to me across the uneven ground. Shyly, she approached me from behind as she smelled the air… and then after a few seconds, I felt the soft little whiskers of her teeny muzzle on the back of my head and neck… then she stepped to my side and continued exploring and nuzzling my face and nose with hers. Then she stood alongside me, as if she we had known each other for years. Even after being abandoned and rejected by her own mother she still had love in her heart and a bold courageous spirit.
Knowing Gemini well, I was disheartened by the seemingly hard and cold action of this mother mare, so I picked-up the baby girl and walked over to Gemini, placing her on the ground about 10 feet away. The wobbly little girl made her way to Gemini and nickered, only to have Gemini sniff at her head and then pin her ears back at the baby. As I reached-in and grabbed the baby back from Gemini, she turned away with her other foal in tow. Yet again, little Star had been rejected. It was heartbreaking to see the impact a mother's rejection had on the newborn as the rejection was apparent in her.
Being high on the mountainside my cell phone had reception so I called my wife Laura and as she anxiously listened, I explained what had happened. We agreed on a plan to have her bring the truck to pick the baby and I up at the bottom of the mountain. As I hiked down the mountainside, the tiny filly seemed comforted in my arms even though the tiny wild (feral) horse had never been held by anyone.
After a short drive back to the ranch, Laura and I prepared a comfy place for the tiny horse. We had only just met this cute little filly, yet she had established herself within our hearts as we spent the day hugging, feeding and watching her. She had her first meal by the hand of my wife, as her bright eyes gazed-up lovingly at Laura and I, as if we were her parents. And I have to confess that we loved her too.
This morning at 2:00 AM I put my hand on her tiny head for the last time as she slipped away. There was nothing I could do. She left us as swiftly as a morning breeze, back into the hand of her creator.
Laura and I had only known her for less than two days, but we couldn't have loved her more, and the pain of her loss cannot be truly articulated beyond the tears.
She had passed beyond this world as a result of the lack of the critical antibodies in her mother's first milk, which she was denied by her own mother, leaving her vulnerable to a myriad of disease organisms, which quickly took her life, even in face of a host of proactive actions being taken by many people.
As it turns out, baby horses must get colostrum from their mothers within the first few hours of life in order to have the best chance of survival. Little Star was already six-hours old and hadn't nursed when I found her alone under the tree. But as with all life, her life was not in our hands, even though we hoped differently as we fed her the colostrum we had rushed to purchase, and made arrangements for a plasma-transfusion of antibodies as well.
At first as we grieved, we wondered why? How could God be so cold? But as I held my hand against Star's tiny head, the answer came. God had placed her in our path so that she could experience Love before passing-on, instead of dying cruelly, alone and rejected, and being torn apart by coyotes on the mountainside.
God was indeed merciful and we give thanks for the joy and the blessings that Star brought to this tough and cold world.
William Simpson is the author of Dark Stallions – Legend of the Centaurians, proceeds from which go towards supporting wild and domestic horse rescue and sanctuary.

Capt. William E. Simpson II is a U.S. Merchant Marine Officer with decades of boating and expedition sailing experience, having logged more than 150,000 miles at sea. Simpson has successfully survived long-term 'off the grid' at sea and at remote uninhabited desert islands with his family for years at a time. He holds a U.S.C.G. 500-ton captain's license for commercial-inspected passenger vessels and he is also a commercial airplane and helicopter pilot.

Simpson spent his formative years growing up on the family's working ranch in the mountains of Southern Oregon, where horses were an integral part of the daily life. William left the family ranch to attend college, which turned out to be a stepping stone into a bizarre lifestyle that led him around the world on an entrepreneurial quest. An adventurer at heart, Simpson and his best friend and wife Laura, spent many years at sea during two sailing expeditions (1991-1994 and 2008-2011) where they experienced some of the many wonders and mysteries of nature. Since retiring, Bill and Laura have changed lifestyles and are once again engaged in a new adventure; living an off-grid lifestyle in the remote wilderness of the Siskiyou Mountains, where they enjoy coexisting with herds of wild horses, along with a myriad of other wild animals. The staggering beauty of the local mountains and valleys is awe inspiring and has influenced Bill to frequently write on subjects related to wild horses as well as wild and domestic horse advocacy, rescue and sanctuary.
MyOutdoorBuddy.com © 2017. All Rights Reserved.
Website Hosting and Design provided by TECK.net