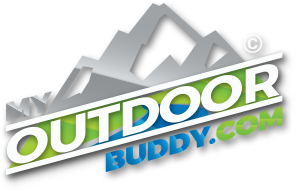 Your Source for Outdoor Adventure
Northern California and Southern Oregon
Eagle Lake Report – Elevation up a tad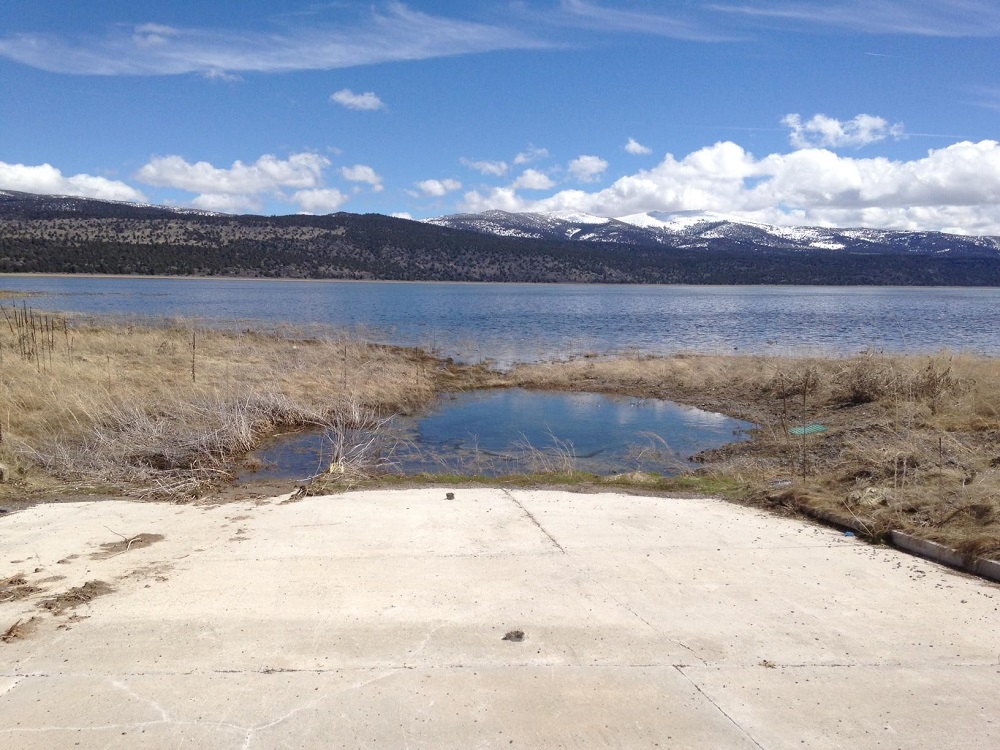 Stones Landing, photos courtesy of author.
by Valerie Aubrey
3-25-2017
Website

Eagle Lake has received 23.08 inches of moisture since last July 1 here in Spalding. Haven't tallied the snow but a lot of it is included. My units can measure the moisture in 6-inches of snow and we only had two storms that dropped a little more than that in one night/day, so I'm not missing a whole bunch. We aren't out of the woods just yet and the lake won't totally recover but we are doing better than we have in the last few years. Flow has increased in Pine Creek this week so we are starting to come up a little. Just over an inch of rain on March 21 helped add to the total increase. Between 3-19 and 3-25 we gained nearly 6 inches. We expect to see a little higher water before it's over. We will see what happens, but I don't see the lake filling up this year, I just hope to see another foot of water before it's over.
Pine Creek watershed snow survey was at 136% of normal since 2002 and lower valley at 101%. Our drought began showing in 2007 and by 2010 was going strong and we just dropped from there. Our last year that the lake elevation was above 5100 feet was 2007. But we are getting some water but I don't think it will save launching here in Spalding, at least not long and not for big boats. At least we will have a head start for next season, but I don't see the lake coming up more than another foot... 6 inches more than that may be a blessing. In spite of Pine Creek roaring here and there, the flow will drop to a point it doesn't keep up with evaporation. It might flow through June but not at a rate that will help the lake. If storms keep passing through it will help a little.
Our water is still impounded too but we are still working on getting it back as per the conservation plan. DFW informed me that trout unlimited and Pine Creek CRMP biologists didn't follow well established western US protocol on the Pine Creek organism study and UNR has to do it over again. UNR still have the samples, but need more funding. No request yet from TU ...but my next step is getting a water rights attorney and see what they come up with for a determination. We have the codes that say Eagle Lake is the main water rights holder but that's ignored for the cows. I will probably have to stop guardians but will get the attorney determination first. I think that's critical as these scientists are idiots.
If our weather patterns weren't manipulated, we would probably be in better shape. If we get up to 5096 elevation on the lake, that will bring us back to 2012 levels. That was the last year we had a few grebe nests.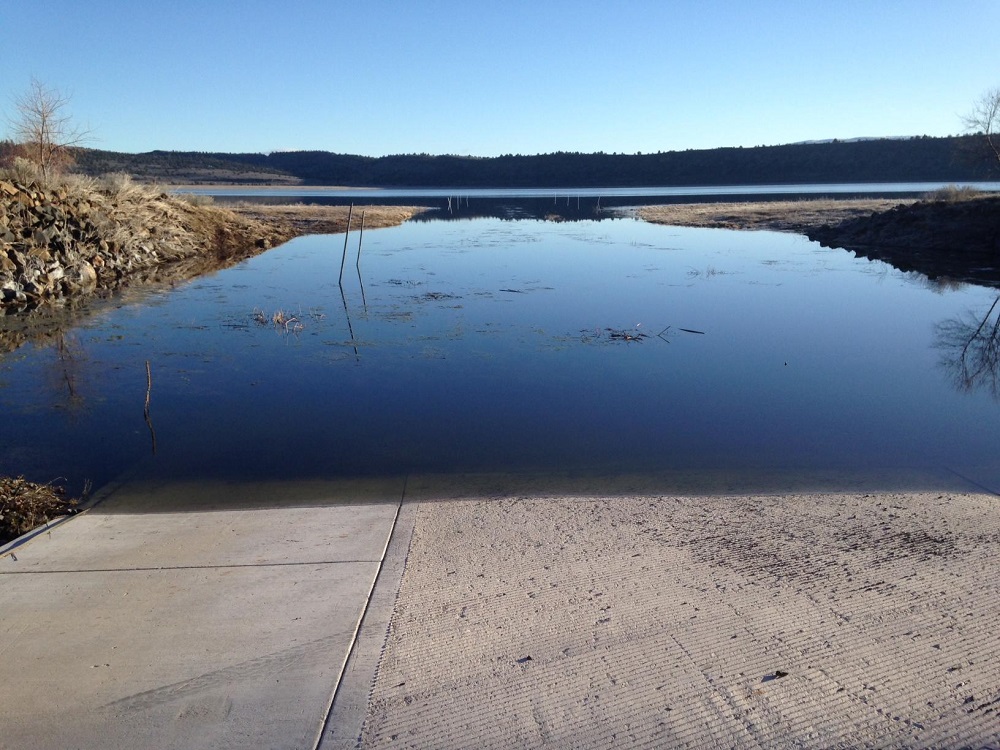 South Ramp in Spalding. Lake elevation on March 19 was 5094.948 but on the 25th I measured it at 5095.45-ish, a gain of around 6 inches while Pine Creek had heavy flow and just over 1 inch of rain that fell on 3-21. Unofficial… but that's what my stick says. The south ramp has fair amount of tules growing in it. These are reseeded most likely and will be tough to eradicate. Should have 22-23-inches of water at end of cement ... maybe 15-16 inches through channel but I haven't measured channel yet.
MyOutdoorBuddy.com © 2017. All Rights Reserved.
Website Hosting and Design provided by TECK.net