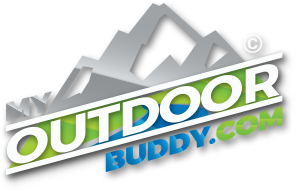 Your Source for Outdoor Adventure
Northern California and Southern Oregon
Bustin' Berms: The Restoration of Tule Red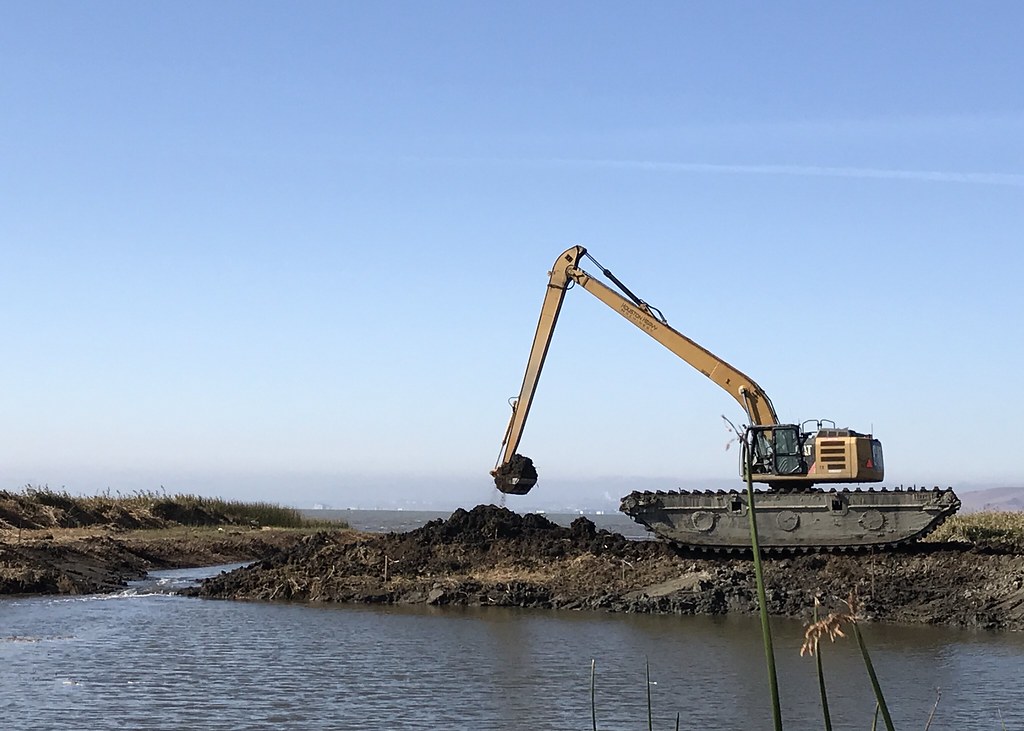 Photo Credit: Courtesy of FishBio
The effort broke ground in the
fall of 2016
, but restoring the wetland wasn't as simple as knocking down a wall. The project partners worked with
Westervelt Ecological Services
and
Great Lakes Environmental and Infrastructure
to rework berms and create new channels and basins in order to convey the water moved by the tides and effectively restore a functioning tidal habitat. The team hoped that by increasing the retention of water in ponds, they could create a "
Crockpot
" of slow, warm water to stimulate phytoplankton growth and boost the production of the food web. Located along the Grizzly Island Wildlife Area, the restored Tule Red property will be turned over to the California Department of Fisheries and Wildlife for ongoing management and monitoring. This monitoring will help evaluate whether the restored marsh
is meeting its objectives
, which include enhancing food production to support delta smelt and longfin smelt, and provide rearing habitat for young salmonids.
On October 15th, an excavator trundled out onto the narrow isthmus of land separating the freshwater Tule Red pond from Suisun Bay and began digging. As the salty water from Grizzly Bay began to pour through the breach, the 460-acre pond felt the push and pull of the tides for the first time in a century, beginning its
transition back into marsh habitat
. This reconnection represents the culmination of a three-year endeavor and is one of
several ongoing efforts
to restore tidal wetland ecosystems in the San Francisco Bay, which has lost
an estimated 82.7%
of its historic 190,135 acres of wetlands. The resurrection of this marsh will provide vitally important habitat for imperiled species like Chinook salmon (Oncorhynchus tshawytsha), longfin smelt (Spirinchus thaleichthys), and Delta smelt (Hypomesus transpacificus).
The Tule Red Restoration Project was a joint effort between the California Department of Water Resources (DWR) and the State and Federal Contractors Water Agency (SFCWA) – a joint powers authority made up of public water agencies that obtain water from the State Water Project and the federal Central Valley Project. The wetland-turned-pond was partitioned from the brackish bay by dikes constructed in the early 1900s by duck-hunting enthusiasts seeking to create a waterfowl-friendly freshwater environment. The effort to remove these barriers was carried out to contribute to one of the requirements included in the 2008 U.S. Fish and Wildlife Service Biological Opinion for the long-term operations of the Central Valley Project and the State Water Project, namely the restoration of 8,000 acres of tidal wetlands in the Delta and Suisun Marsh.
The reopening of Tule Red was the fourth
EcoRestore
project implemented by DWR to count toward the 8,000-acre tidal wetland restoration requirement. Habitat restoration efforts like these represent a crucial spoke in the wheel of endangered species recovery, and function in concert with other management actions such as DWR's recent pilot efforts to modify operations of the
salinity control gates
to increase freshwater outflow into Suisun Marsh. Recent studies indicate that about
85% of vegetated tidal wetlands
on the West Coast have been lost, and their disappearance has had a significant impact on the fish species that are adapted to these dynamic, productive environments. Projects that restore wetlands will not only
provide valuable ecosystem services
and buffer against sea level rise, but they may also provide a vital toehold for critically endangered species like Delta smelt.
FISHBIO is a dedicated group of research scientists, engineers, and technicians that specialize in counting, tracking, and analyzing trends in fish and wildlife populations throughout the world. An expert staff, technical capacity, and state-of-the-art equipment make FISHBIO a trailblazer in aquatic research. For more information, please visit FISHBIO.com
MyOutdoorBuddy.com © 2019. All Rights Reserved.
Website Hosting and Design provided by TECK.net