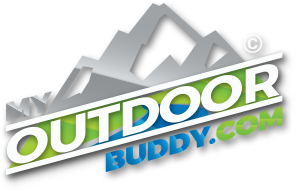 Your Source for Outdoor Adventure
Northern California and Southern Oregon
2019 Annual Junior Chukar Hunt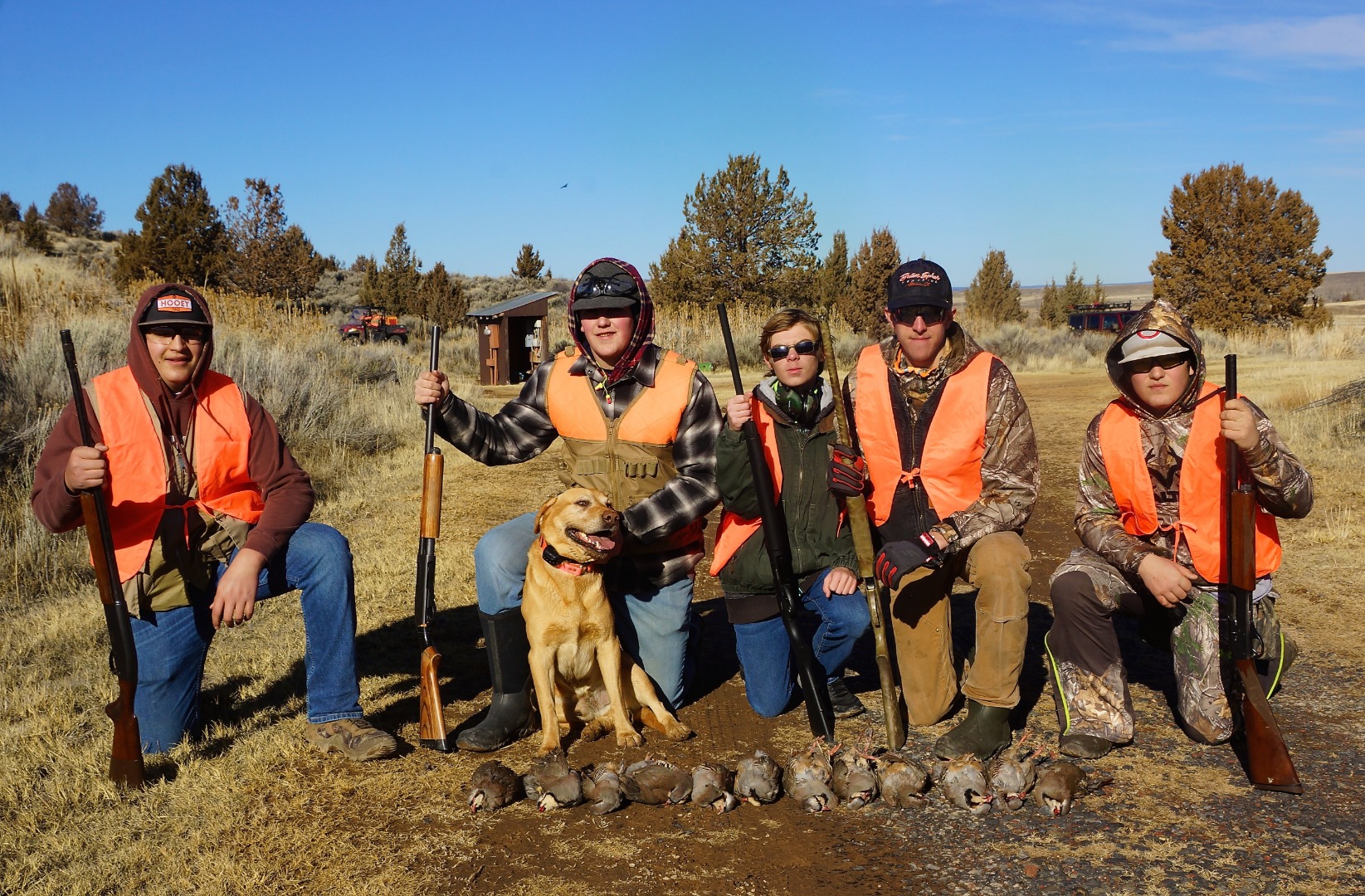 Junior Chukar Hunters
Photo Credit: Lorissa Soriano
by Lorissa Soriano
2-27-2019

Many people showed up in support of this years' Annual Junior Chukar Hunt. In fact, there were double the amount of volunteers, parents, and dogs who attended the event this year, compared to prior years. Some volunteers even came from as far as Susanville to help out. It was really great to see.
The 2019 Annual Junior Chukar Hunt, sponsored by the Modoc Fish Game and Recreation Commission (MFG&RC) was held January 12, 2019, at Likely Place Golf & RV Resort, in Likely, CA.
This year, 16 youth hunters from around the county participated in the event. Considering it was the middle of January, the weather was actually pretty nice. Except of course, when the wind came up, it became a little chilly, but it was still tolerable.
As always, junior hunters, parents, team leaders, volunteers, and dogs arrived at the hunt location around 8:00 a.m.. While hunters were being checked in, and to get the morning started off on the right foot, folks were treated to donuts, hot chocolate and coffee. During this time, team leaders organized hunters into different groups. This was followed by a brief presentation by the MCFG&RC, as well as local Game Warden, Brian Gallaher's, usual safety talk. Next, the birds were divided up and taken out to different hunting locations by team leaders.
Excited to go, hunters quickly dispersed to their designated hunt areas. Within minutes, you could hear many shots being fired. You knew it was going to be a productive day.
This year, the chukar had some crazy flying patterns, according to some team leaders as well as hunters. In fact, some of the hunters weren't exactly sure which direction the birds were gonna fly. Therefore, extra safety precautions were taken before shots were fired. By the time lunch came around, every hunter had harvested at least one bird.
Around noon, hunters started to trickle in with smiles of success on their faces. Hungry and ready for lunch, commission members served hot dogs to everyone along with Reese's traditional and famous wild game chili. Thanks to contributions from various entities, this year's wild game chili consisted of five different types of game; venison, elk, antelope, bear, and moose, as well as beef and pork. Needless to say, over six gallons of chili were consumed. As usual, everyone filled their bellies, some even had second and third helpings. After lunch there was a raffle and everyone received a prize. Then back out in to the field hunters went to complete the day.
Thanks to the Modoc Fish Game & Recreation Commission, Likely Place Golf & RV, Resort staff, parents, team leaders and volunteers who supervised throughout the day, as well as the great working dogs who demonstrated excellent hunting skills. This includes Boots and Peanut our safety officer dogs who stayed behind to make sure lunch was protected and secured. Also, thanks to those who made generous donations for food and the raffle. It's because of all of you that the event was a huge success.
A wonderful day of food, friends, fun and hunting made the 2019 Annual Junior Chukar Hunt event a very productive and successful hunt.
The goal of this event is: To keep hunting and conservation traditions alive and well. Through education and outreach programs we can build a foundation for future stewards to learn about wildlife habitat, restoration, and conservation. It's important to encourage and support junior hunters for the preservation of our treasured outdoor traditions.
MyOutdoorBuddy.com © 2019. All Rights Reserved.
Website Hosting and Design provided by TECK.net