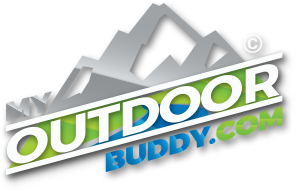 Your Source for Outdoor Adventure
Northern California and Southern Oregon
ODFW Weekly Recreation Report Highlights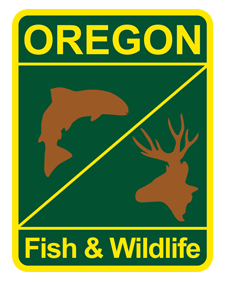 ODFW licensing system down to new customers on Sunday
On Sunday from 1 to 5 p.m. the ODFW licensing system will be offline in order to install new security measures. This will only affect people who are buying a fishing or hunting license for the first time in over three years. This will not affect people who have a current hunting or fishing license or who have had one within the last three years. Hunters and anglers who already have an ODFW account (under the new OR old licensing system) will be able to access the system to purchase documents, report hunts, tag their harvest, etc.
2019 trout stocking schedule
Get a jump on planning your 2019 trout fishing adventures. The 2019 weekly trout stocking schedule is now posted on MyODFW.com.
Best bets for weekend fishing
There's a mix of both hatchery and wild steelhead in the Clackamas and Sandy Rivers.
Winter steelhead fishing is coming to peak season on the North Coast. The Nestucca, Trask and Wilson rivers should be in prime shape for the weekend.
Half-pounders are worth targeting on the middle Rogue throughout the winter from Lathrop downstream to Graves Creek.
Anglers are catching a mix of wild and hatchery steelhead in the Coos and Coquille basins.
Ice fishing is underway at locations in eastern Oregon, including Dog Lake, Pilcher, Wolf Creek Malheur and Chickahominy reservoirs and Kinney Lake. Ice-fishers also are having some success at Diamond Lake.
This week extra-large brood trout will be released at several locations around the Willamette Valley, including Sheridan Pond, Cottage Grove Pond, Timber Linn Lake, Waverly Lake, Walling Pond and Walter Wirth Lake.
Buy your 2019 license
ODFW's new licensing system lets you decide how to carry your 2019 license, tags and other documents. You can choose paper documents that you buy on line and print at home, or purchase at a license vendor. Or, you can choose digital and carry your documents on your smartphone.
Check out the How to buy a license or tag page, and the frequently asked questions if you have additional questions.
Hunters have until April 15 to report their 2018 hunts
The deadline to report all 2018 big game and turkey tags has been extended until April 15, 2019 (from Jan. 31) to give hunters more time to report under ODFW's new licensing system.
Download the MyODFW app update
A glitch in the app has been fixed and anglers/hunters who are out of cell phone range can now record their harvest online. Anglers can get the update through the Google Play store (Android) and the Apple app store.
MyOutdoorBuddy.com © 2019. All Rights Reserved.
Website Hosting and Design provided by TECK.net