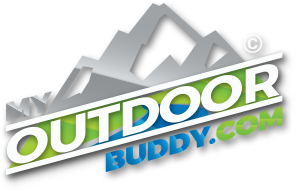 Your Source for Outdoor Adventure
Northern California and Southern Oregon
Mushing in Northern California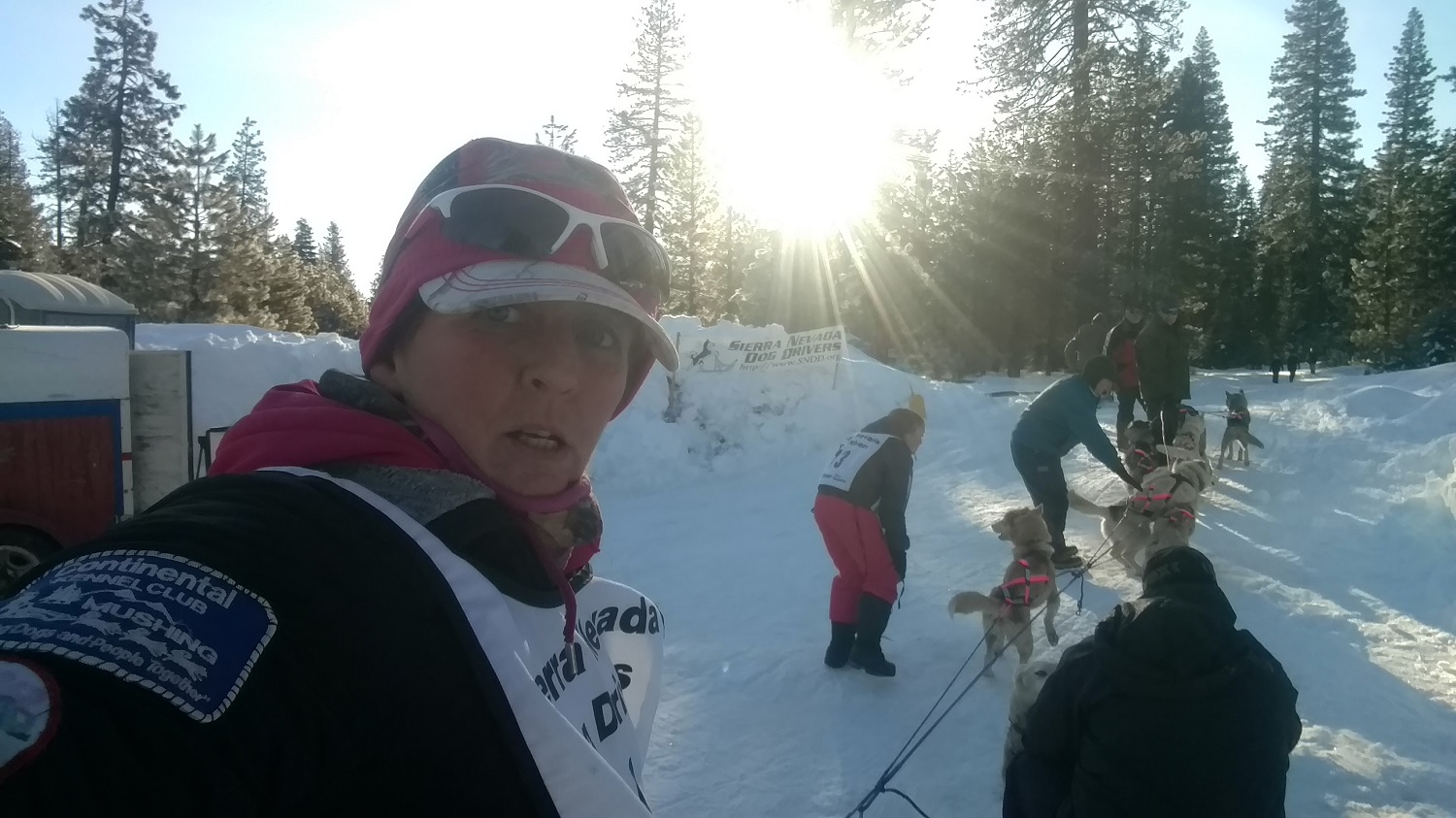 April Cox, ready to go!
Photo Credit: April Cox
Sled dog racing has a rich history in California dating back to the early 1960's. Most of the races were held in the northern part of the state, technically, the state of Jefferson. Truckee, California hosted a race in which the famous Iron Man Johnson participated. He is the man the Disney film Iron Will was loosely based on.
Over the years, the sport of sled dog racing has disappeared from our area due to laws regulating how many dogs people can have, and how we are allowed to house them.
There were numerous races all up and down the Sierra Nevadas. Today, only one race remains in the state, the Chester Winterfest Sled Dog Race put on by the dog sledding club Sierra Nevada Dog Drivers. It is in the lovely quaint town of Chester.
The race used to attract as many as 40-50 mushers, some of which brought 2-3 teams.
Spectators can have a great time coming to watch the race and are welcome. But, please leave your pets at home.
The race is usually held late January to early February depending on snow conditions and other factors. This year (2019) it is scheduled for Jan 12-13. It starts early morning around 8 a.m. and usually finishes up around 2-3 p.m. After the races, some mushers will hook one dog up to a small sled and let kids (and sometimes adults if they want) ride a short distance to get a thrill!
I personally love this race and have attended almost every one for the past 10 years or so. It is a rush! I train for long distance races, so when we run this exciting but shorter 9 – 13 mile course, my dogs cross the finish line and want to keep going. Sometimes, I swear they look at me as if to say, "Can we do that again?"
Keep on Mushing!
More info on dog sledding "mushing" and our club, Sierra Nevada Dog Drivers, can be found on our website www.sndd.org.
BadasMusher--April Cox, is a middle-aged female musher who lives in Adin, California, and trains and attends races with her partner and best friend Hugo (owner of R&R Huskies). April trains her dogs mostly in Northeastern California and competes in Sprint and Mid-Distance races ranging from 9 miles to 100 miles. She has been raising Siberian Huskies since 1985 and started racing them in 2005. Most of her dogs were bred, birthed and raised by April herself. April Cox's accomplishments include a couple of 1st place wins at the Chester race and 2nd place at the Eagle Cap Extreme Sled Dog race 100 miles (continuous).
April Cox hopes to compete in longer races, maybe even Yukon Quest or Iditarod.
April is also affiliated with Sierra Nevada Dog Drivers, ISDRA, and Mush with PRIDE, and you can follow April on her adventures by liking her Facebook page and visiting her website, SumbawaSibes.
MyOutdoorBuddy.com © 2019. All Rights Reserved.
Website Hosting and Design provided by TECK.net