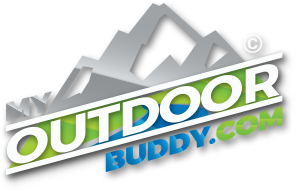 Your Source for Outdoor Adventure
Northern California and Southern Oregon
Wildfire Smoke: Airborne Illness and Death from Afar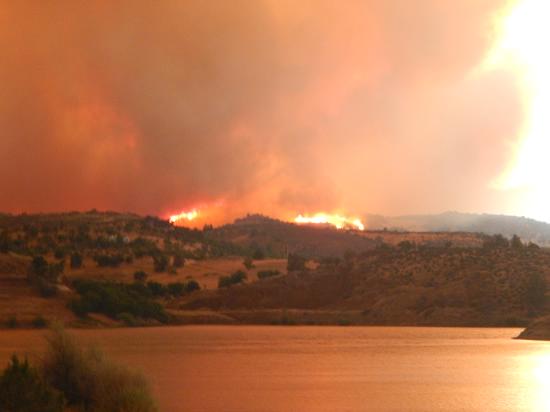 Photo Credit: William E. Simpson
by Capt. William E. Simpson II
9-25-2018
OPINION

Website

2,000 miles away from Oregon and California wildfires, toxic wildfire smoke threatened the health of people in Missouri... Now imagine just how deadly that same smoke is for citizens in Oregon and California!
"A pulmonary expert on Friday said smoke from the wildfires in California could cause problems for lung disease sufferers in Missouri, if it arrives in sufficient quantity."
The public is now suffering from first the inaction and now the inappropriate reaction to catastrophic wildfires and toxic smoke by politicians and officials who want you to reelect (or elect) them. Clearly, common sense that is supported by facts and not money or politics shows many of these politicians are not dealing with this problem appropriately. It's sad to see that still others just 'go along to get along' and are unwilling to save Americans by fighting against a dangerous status quo.
I have, on many occasions over the past year, contacted local, regional and national politicians and officials and detailed what is arguably the most cost-effective solution (a tool) known for cheaply (virtually free of cost) devolving catastrophic wildfire. This tool, which is a critical integral part of any intelligent forest and wildfire management plan, is supported by both empirical evidence and peer-reviewed published scientific study, to wit:
1) http://advances.sciencemag.org/content/1/4/e1400103.full
2) http://environmentalscience.oxfordre.com/view/10.1093/acrefore/9780199389414.001.0001/acrefore-9780199389414-e-545
Instead of immediately taking hold of this highly overlooked key information as the important insight that it is, it seems that money and ego are preventing some politicians and officials from implementing this wildfire mitigation tool, which involves reestablishing the native herbivory in now wildfire prone wildlands and forests. And compared to other less effective tools, an herbivory tool is dirt cheap and will work even in the most rugged and remote terrain.
Over past millennia, native species herbivores had moderated the effect of wildfire by reducing grass and brush in the landscape and maintaining it at nominal levels. This in turn generally kept the wildfires that occurred down in both scope and heat; I.E. the normal wildfire expected in the landscape. That is no longer the case due to seriously depleted megafauna in North America, which are generally depleted by about 100-million large-bodied herbivores over the past 300 years.
Today, that problem has been made even worse. Western deer populations are down about 2.2-million animals due to bungled wildlife management over recent decades. This hurts not only the ecological balance on the landscape, but also the business sectors related to hunting and outdoor sports and recreation.
This sad evolution at the hands of some so-called wildlife and forest managers is, in major part, due to a failure in properly managing apex predators, specifically excessively numerous mountain lions on the west coast, which have had a major impact on deer populations. Mountain lions are taking over 60% of Oregon and California deer populations annually as prey. This rate of predation is more than double of what is expected in a balanced ecosystem and remains uncorrected.
And while that decades-long deer re-population project is underway (if and when that begins), implementing substitute large-bodied herbivores is certainly well-advised. Native species American wild horses and burros (native 'equids') should be immediately reestablished into and around rugged and remote wilderness and forest areas where they will significantly reduce grass and brush in these areas not well suited to other methods.
I have repeatedly suggested in writing to officials and politicians that a pilot test (of common sense?) be undertaken immediately by releasing an appropriate number of wild horses and burros into and around carefully selected remote forest and wilderness areas, where they arguably roamed in the centuries past as evidenced by the fossil and cultural records. That plan is here: www.WildHorseFireBrigade.com
These native species equids can be sourced at no cost from the BLM and USFS corrals and the rewilding of these large-bodied herbivores will almost immediately save the BLM-USFS over $100-million annually (actually taxpayers) while concurrently reducing a significant amount of the prodigious grass and brush that kindle and fuel catastrophic wildfire.
Making our serious wildfire problem even worse is that; officials and politicians allow the same people ('let it burn' foresters and environmentalists) whose poor management ideas instigated the current ecological imbalances (loss of native herbivores) and resulting evolved catastrophic wildfire regime back at the table ostensibly to offer more of their failed solutions. Of course, the big losers as a result of any such lunacy are the citizens who foot all the bills, which costs are now seriously compounded by the health, safety and welfare impacts from fire and deadly toxic smoke.
More here: http://www.myoutdoorbuddy.com/articles/138783/will-wildfires-and-toxic-smoke-be-the-new-normal?.php
Some officials and elected politicians are obviously well beyond their own abilities to help solve this now monumental problem as evidenced by their inability to recognize the causality of catastrophic wildfires, let alone a fully integrated solution.
Their personal lack of understanding is highlighted by their obtuse offerings such as 'smoke shelters' or 'smoke evacuations' of large areas including towns and cities, which will result in a host of new problems, not the least of which would be even larger negative economic impacts from these wildfires by a reduction in economic productivity. Of course criminals will take great advantage of such wide-scale evacuations and those costs will be stacked on the pile.
Still, other politicians and officials who do understand the problem seem unwilling to acknowledge and take stock of the ecological imbalance causing catastrophic wildfires, and instead, use these disasters as means to pander to special interest groups (including unwieldy government agencies) and elitists whose support and donations propel political campaigns. These elitists own and control big businesses that grow even wealthier from their interests in industries that actually profit from catastrophic wildfires and smoke.
1. Fire Suppression (they're hiring!): Wildfire is a burgeoning business that allows the government (USFS/USDA/BLM) and private companies (equipment, services and supplies) to monetize wildfires and the burning of our forests as opposed to intelligent sustainable forestry practices and a properly measured forest products industry. And yes, the growth is booming and that is evidenced by the fact that the USFS is hiring wildland firefighters!
We have to hold the USFS-DOI-BLM and private companies who benefit from catastrophic wildfires into account. And we must condemn any support they provide (funding to develop supportive 'let it burn' narratives) to Let It Burn scientists and confused environmentalists who clearly don't understand that our public wildlands and forests are suffering from an acute ecological imbalance in the landscape leading to prodigious grass and brush, which creates the big difference between normal wildfire and catastrophic wildfire in the landscape.
Grass and brush, also known as '1-hour' fuels, are the main event in most catastrophic wildfires and that statement is well supported, even in CAL-FIRE training documents; MORE HERE.
Sensible forest management practices (best of breeds) is logical. However, the lopsided logging and fire suppression plan that is being proffered by some people is not sensible when absent a concurrent and ongoing program to correct the underlying acute ecological imbalance and repair the severely depleted large-bodied herbivore populations; primarily deer in western states (California & Oregon). There is no reason for this since substitute large-bodied herbivores (Wild Horses and Burros) are available virtually free of cost for deployment to abate the deadly grass and brush fuels in areas (remote & rugged terrain) where suppression is very difficult and costly.
Science and empirical evidence proves that logging (removing 100 hr. & 1,000 hr. fuels) will not change the wildfire & toxic smoke problem. Our wildfire problem is a wildlife problem! We have an acute ecological imbalance (missing 2.2-million large-bodied herbivores on the west coast that annually abated 2.5-million tons of grass and brush).
An article at Missoulian.com stated: "Examinations of that fire [Rice Ridge Fire near Seeley Lake] and the Lolo Peak fire, also in 2017, showed that even heavily logged timber stands had little effect on the big fires' progress."
ABC News (Montana): http://www.kulr8.com/story/38994005/catastrophic-wildfire-and-toxic-smoke-evolved-from-ecological-imbalance-are-doi-secretary-zinke-usda-secretary-purdue-ignoring-cost-effective
2. Medical Services and Big-Pharma: We are just now seeing the tip of the annual costs for acute and long-term healthcare related to wildfire smoke, even at great distances from the source wildfires. The annual wildfire smoke related healthcare costs could easily reach hundreds of $-billions, heaped onto an already struggling national healthcare system.
1) https://www.ahajournals.org/doi/10.1161/JAHA.117.007492
2) https://www.ncbi.nlm.nih.gov/pubmed/28905098
3) https://cfpub.epa.gov/si/si_public_file_download.cfm?p_download_id=535372 (a PDF Study)
Citizens need to immediately contact their local, state and national officials and elected representatives and voice their opinions on this matter while we still have our health (most of us anyway) and our homes. Left on the current trajectory, we risk losing more than we can imagine... our families and friends due to premature illness and death as well as our forests and even more wildlife.
And, in this coming election, pay close attention to those who avoid discussing or have no plan for reestablishing the native species herbivory as a part of an overall plan; they are not on the right path for the benefit of the majority of citizens.
There is an old and very true maxim: 'You don't know what you've got until it's gone'.
Don't wait until that happens!
William Simpson is the author of Dark Stallions – Legend of the Centaurians, proceeds from which go towards supporting wild and domestic horse rescue and sanctuary.

Capt. William E. Simpson II is a U.S. Merchant Marine Officer with decades of boating and expedition sailing experience, having logged more than 150,000 miles at sea. Simpson has successfully survived long-term 'off the grid' at sea and at remote uninhabited desert islands with his family for years at a time. He holds a U.S.C.G. 500-ton captain's license for commercial-inspected passenger vessels and he is also a commercial airplane and helicopter pilot.

Simpson spent his formative years growing up on the family's working ranch in the mountains of Southern Oregon, where horses were an integral part of the daily life. William left the family ranch to attend college, which turned out to be a stepping stone into a bizarre lifestyle that led him around the world on an entrepreneurial quest. An adventurer at heart, Simpson and his best friend and wife Laura, spent many years at sea during two sailing expeditions (1991-1994 and 2008-2011) where they experienced some of the many wonders and mysteries of nature. Since retiring, Bill and Laura have changed lifestyles and are once again engaged in a new adventure; living an off-grid lifestyle in the remote wilderness of the Siskiyou Mountains, where they enjoy coexisting with herds of wild horses, along with a myriad of other wild animals. The staggering beauty of the local mountains and valleys is awe inspiring and has influenced Bill to frequently write on subjects related to wild horses as well as wild and domestic horse advocacy, rescue and sanctuary.
The opinions expressed on MyOutdoorBuddy are those of the author and do not represent the opinion of MyOutdoorBuddy or that of the author's employer unless otherwise stated.
MyOutdoorBuddy.com © 2019. All Rights Reserved.
Website Hosting and Design provided by TECK.net