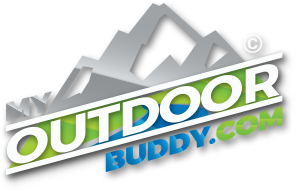 Your Source for Outdoor Adventure
Northern California and Southern Oregon
Catastrophic Klamathon Wildfire - Report from the Camp Creek Fire Line (Radio interview link below)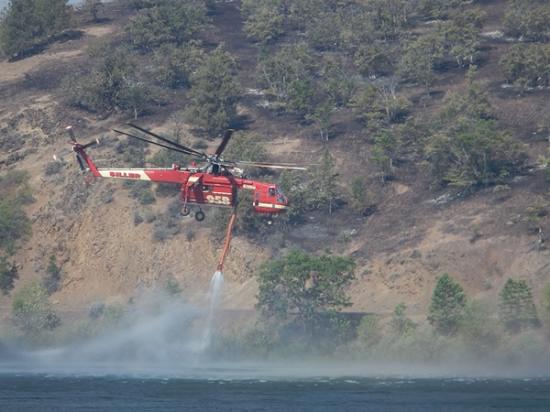 Water from Iron Gate has made fighting the Klamathon Fire on the east and north sides (Oregon) possible... there is no doubt in anyone on scene (all professionals) that without the water from Iron Gate Lake than is within a few minutes round trip of the Monument and Soda Mountain Wilderness, it would all be lost.
by Capt. William E. Simpson II
7-9-2018
Website

[Photos and story by William E. Simpson II, on-scene at the Camp Creek fire line (Union and Branch IV Divisions) of the Klamathon Wildfire.] [Radio Interview with Lars Larson and William E. Simpson https://soundcloud.com/larslarsonnorthwestpodcast/lars-larson-northwest-podcast-07-10-18]
On the morning of July 7th I happened to meet a team of fire commanders on the Branch IV Division of the Klamathon Catastrophic Wildfire. They were studying a map on the lowered tailgate of a pickup truck belonging to Russel Mitchell, a firefighter from Yosemite. I walked up behind them and stared at the map depicting fire lines extending in virtually every direction. When they noticed me standing there dressed as a civilian, they asked, "who are you?" It seems I wasn't properly attired for a catastrophic wildfire with my cowboy hat and jeans. I replied that I was a local landowner. At that he pointed at the map and the area north of Iron Gate Lake (Branch IV) and queried where exactly are we on this road?
It was then I realized they were from out of the area, and were thrust into a location where they had no local knowledge. Of course, the map enclosed an area that was my stomping grounds- where back roads and old CAT trails were my Quad tracks. Realizing we could help each other, we all quickly became friends and allies against the oncoming fiery beast.
This initial team had a strike team and some ground crew along with the USFS Trinity Hot Shots and virtually everyone was from outside the local area, and the primary CAL-FIRE teams were from Fresno, CA.
Since July 7th, I have been on the fire line as an advisor (as of this report the past 3-days) and will be on the line again tomorrow... and for as long as this beast is in my neck of the woods and is threatening my friends and neighbors and their homes and land. I intend to offer a further report as I am able. There is much to tell, and I hope to bring the full story to my readers in detail, hopefully sometime soon... I will say that these men are putting it all on the line... and it's great to know men like these are our fellow Americans.
Below are some of my Lo-Res photos from the fire line today starting with the morning command meeting and through the day as I moved up the fire line into the Monument along the Camp Creek Road defense line.
William Simpson is the author of Dark Stallions – Legend of the Centaurians, proceeds from which go towards supporting wild and domestic horse rescue and sanctuary.

Capt. William E. Simpson II is a U.S. Merchant Marine Officer with decades of boating and expedition sailing experience, having logged more than 150,000 miles at sea. Simpson has successfully survived long-term 'off the grid' at sea and at remote uninhabited desert islands with his family for years at a time. He holds a U.S.C.G. 500-ton captain's license for commercial-inspected passenger vessels and he is also a commercial airplane and helicopter pilot.

Simpson spent his formative years growing up on the family's working ranch in the mountains of Southern Oregon, where horses were an integral part of the daily life. William left the family ranch to attend college, which turned out to be a stepping stone into a bizarre lifestyle that led him around the world on an entrepreneurial quest. An adventurer at heart, Simpson and his best friend and wife Laura, spent many years at sea during two sailing expeditions (1991-1994 and 2008-2011) where they experienced some of the many wonders and mysteries of nature. Since retiring, Bill and Laura have changed lifestyles and are once again engaged in a new adventure; living an off-grid lifestyle in the remote wilderness of the Siskiyou Mountains, where they enjoy coexisting with herds of wild horses, along with a myriad of other wild animals. The staggering beauty of the local mountains and valleys is awe inspiring and has influenced Bill to frequently write on subjects related to wild horses as well as wild and domestic horse advocacy, rescue and sanctuary.
MyOutdoorBuddy.com © 2019. All Rights Reserved.
Website Hosting and Design provided by TECK.net