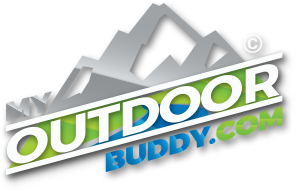 Your Source for Outdoor Adventure
Northern California and Southern Oregon
Klamath River Basin Compact: Key To Controversy Around Dams?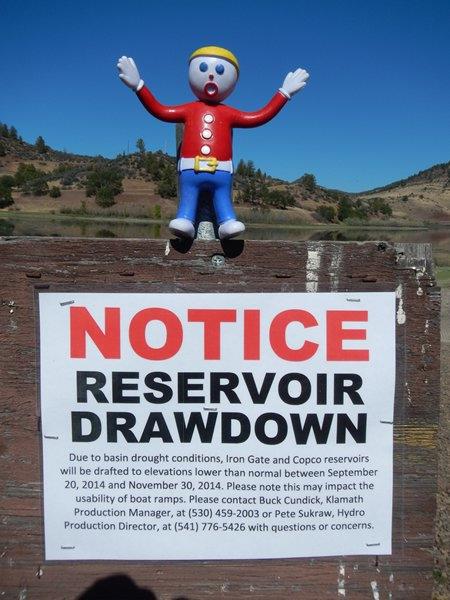 by Capt. William E. Simpson II
1-23-2018
OPINION

Website

It may seem like a silly question, but: Who has actually read the 1957 Klamath River Basin Compact - (Act of Congress of August 9, 1955 (69 Stat. 613)? After all, it is the original core document that created and controls our Dams and all of the rights of the parties thereunder.
It seems like an important question only because I have found that too many people just assume someone else has read it (for them) and considered it in the proper context at the county level, as the removal of the dams is being debated by some and opposed by a super majority of others.
Richard Marshall, a local rancher and the president of the Siskiyou County Water Users Association (SCWUA) said:
"I have read the Compact many times, and we at SCWUA have referenced the Compact repeatedly in our legal efforts to retain the dams both at the FERC and at the CPUC and at the Siskiyou County Board of Supervisors. We also feel strongly about the value of the Compact and have made our representatives in Congress aware of what we consider to be the controlling and Constitutionally supportable document. It is derived from Article 1 Section 10 Clause 3 of the Constitution which governs the role of Compacts (treaties) between states. It is also a Federal Statute commonly referred to as the "Law of the River". It is also codified into California water law and was adopted by California Legislature and Oregon in 1956 and later codified by Congress in 1957 and executed by Dwight Eisenhower as President of the United States."
There is a lot at stake and much will be lost if the Dams are removed, as I point out in this article: http://www.myoutdoorbuddy.com/articles/67882698/potential-dam-removals-on-the-klamath-river,-open-letter-to-zinke.php
The 169-megawatt Klamath Hydroelectric Project (FERC No. 2082) operated by PacifiCorp is located in a rural area in southwestern Oregon (Klamath County) and northern Siskiyou County, CA (fact sheet (PDF).
The series of dams in the project generates approximately 716 gigawatt-hours of emissions-free electricity on an annual basis – enough power to supply the energy needs of approximately 70,000 households, benefiting Siskiyou County, CA as well as Jackson and Klamath Counties in Oregon.
The dams provide direct and indirect income streams for hundreds of people in Siskiyou, Jackson and Klamath counties, as well as revenue (and sales taxes) from recreational activities provided by the lakes for local citizens and tourists. These revenues are critically important in counties that have already been largely stripped of their mining and timber industries that formerly funded flourishing regional and local economies!
The lakes behind these dams provide; (i) water storage to irrigate farms and ranches (food production); (ii) important flood control; and, (iii) a great fishery for adults and kids as well as water-sports. Lakes also support a vibrant ecosystem with waterfowl, deer, elk, and a myriad of other animals, many being key to the local hunting industry.
Should the dams be removed an extensive and diverse shoreline ecosystem and other related and dependent ecosystems including many species of rare and unique species of flora and fauna would be forever destroyed.
Disputably, there have been no comprehensive scientific studies conducted to determine the totality of the impact on the myriad of plants and animals and their critical dependence upon the lake and the shoreline habitats and ecosystem of the lakes formed by the dams. Shoreline ecosystems, especially the rarest of them, which are freshwater ecosystems, support the most robust and diverse flora and fauna, and must be regarded in consideration of the rarity of such ecosystems on the planet.
Additionally, there are reports of species of animals and plants that have established themselves in and around the lakes behind the dams, which provide their habitats, and some of these species are possibly threatened or even endangered species.
In any event, dam removals must not proceed until a fully comprehensive multi-seasonal study (the critical habit supports different species at different times of the year) has been conducted by a collaborative of relevant scientists on the ecosystems now long established in and around the shorelines of the lakes behind the subject dams.
A lawsuit should be filed immediately to halt any removal process until these comprehensive environmental studies can be completed.
Extremist environmentalists and minority interlopers want to remove these all-important perfectly serviceable dams, ostensibly and primarily to allow a species of recently introduced salmon to migrate up river to Klamath Lake, when fish ladders would accomplish that task.
One such fish ladder: https://gizmodo.com/the-salmon-cannon-will-launch-live-fish-over-dams-1619663734
In 2010, a ballot referendum was taken in Siskiyou County, CA, where the dams exist, and 78% of citizens were opposed to the notion of any dam removal.
According to a Siskiyou County Supervisor;
"The governing commission currently in place is comprised of one appointee from each state, CA and OR and both are removal proponents or silent at best. They are appointed by the Governors. The other federal appointee at this time is Alan Mikkelson who works directly for Sec. Zinke and is arguably driving the removal process".
The whole FERC debate (Pacific Corp's alleged improper filings) may be somewhat secondary as a strategy to keep the dams in place, since the Dams are primarily about water, not power generation, as we read in this excerpt from the Compact:
"The major purposes of this compact are, with respect to the water resources of the Klamath River Basin:
A. To facilitate and promote the orderly, integrated and comprehensive development, use, conservation and control thereof for various purposes, including, among others: the use of water for domestic purposes; the development of lands by irrigation and other means; the protection, and enhancement of fish, wildlife and recreational resources; the use of water for industrial purposes and hydroelectric power production; and the use and control of water for navigation and flood prevention."
If re-licensing of the power generation aspects of the dams is at issue, why not as a 'plan B' just decommission the power generation, remove the turbines, and let the environmentalist-greenies take-up the matter of installing a fish latter if it's so darn important to them, right?
The Klamath River Basin Compact agreement was created by six (6) signatories, whose subsequent agreement is probably required under contract law for any change in the terms, conditions and rights established under the Compact and an Act of Congress. Arguably, any modification of the Compact by interlopers who are imposing their authority, without the involvement of all of the signatories deprives each and every signatory party of their due process under the Law.
It appears that there may be a potential argument that third-party interloper-collaboratives have no legitimate standing to amend the Compact; only all six Counties listed below together or Congress have that unilateral authority:
1. Siskiyou County
2. Jackson County
3. Klamath County
4. Modoc County
5. Trinity County
6. Humboldt County
Establishing a County-Tribal owned cooperative PUD as a solution?
Regulatory compliance requirements for the operation of businesses, ostensibly including PUDs, by any Native American(s) is considerably less restrictive. Therefore as yet another potential option, Siskiyou County is certainly in a position to move towards the creation of a PUD, and under eminent domain take control of the Dams in the County as cooperative irrigation-hydro-dams under a PUD cooperatively owned and operated with local Native American tribes to benefit the public.
Costs for obtaining ownership of the dams in Siskiyou County under an Imminent Domain action could be covered by one or more of the following strategies:
a) Claw-back of the monies (hundreds of millions of dollars already paid to Pacific Power by rate-payers for the removal of the dams; and,
b) Venture funding to be secured by the assets with payback through the sale of hydroelectric power; and,
c) Potential Federal grant monies for tribal enterprise development.
It's a fact that Siskiyou County had received a plan for a PUD plan/strategy from a competent lawyer sometime back, but that plan has been left buried and unused. Why not dig it out and review its merits now?
Citizens need to contact their Supervisors and demand answers and action.
If you don't run YOUR government, it WILL run you!
William Simpson is the author of Dark Stallions – Legend of the Centaurians, proceeds from which go towards supporting wild and domestic horse rescue and sanctuary.

Capt. William E. Simpson II is a U.S. Merchant Marine Officer with decades of boating and expedition sailing experience, having logged more than 150,000 miles at sea. Simpson has successfully survived long-term 'off the grid' at sea and at remote uninhabited desert islands with his family for years at a time. He holds a U.S.C.G. 500-ton captain's license for commercial-inspected passenger vessels and he is also a commercial airplane and helicopter pilot.

Simpson spent his formative years growing up on the family's working ranch in the mountains of Southern Oregon, where horses were an integral part of the daily life. William left the family ranch to attend college, which turned out to be a stepping stone into a bizarre lifestyle that led him around the world on an entrepreneurial quest. An adventurer at heart, Simpson and his best friend and wife Laura, spent many years at sea during two sailing expeditions (1991-1994 and 2008-2011) where they experienced some of the many wonders and mysteries of nature. Since retiring, Bill and Laura have changed lifestyles and are once again engaged in a new adventure; living an off-grid lifestyle in the remote wilderness of the Siskiyou Mountains, where they enjoy coexisting with herds of wild horses, along with a myriad of other wild animals. The staggering beauty of the local mountains and valleys is awe inspiring and has influenced Bill to frequently write on subjects related to wild horses as well as wild and domestic horse advocacy, rescue and sanctuary.
The opinions expressed on MyOutdoorBuddy are those of the author and do not represent the opinion of MyOutdoorBuddy or that of the author's employer unless otherwise stated.
MyOutdoorBuddy.com © 2018. All Rights Reserved.
Website Hosting and Design provided by TECK.net