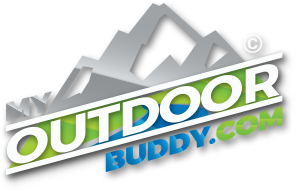 Your Source for Outdoor Adventure
Northern California and Southern Oregon
An Awesome Survival Tool - The Rat Trap
by Capt. William E. Simpson II
10-28-2017
OPINION

Website

In a serious survival situation, obtaining food when the food supplies in the bug-out bag are exhausted can be a serious problem. And there are very few easily employed solutions readily available.
Most traps and snares require a lot of experience to set, and can take days or more to achieve success by securing a meal. However, there is a ready-to-go off the shelf solution that is highly overlooked and underutilized.
The trap I am referring to is the ubiquitous yet extremely effective rat-trap!
This off-the-shelf solution to trapping survival meals is cheap, compact and easy to use virtually anywhere in the city or mountain wilderness.
No animals were harmed in the filming for this article.
Few people realize that an off-the-shelf rat trap can catch all kinds of small animals, and depending on where it is set, the trap will yield different catches ranging from small birds to small mammals like tree and ground squirrels in addition to rats.
I first made this revelation while trapping rats in a barn on the ranch many years ago, when a ground squirrel was trapped going after some oats I had placed on and around the trigger of the trap. Given the size of some rats, the rat trap is a formidable trap even for animals the size of squirrels, and it is very effective.
I later placed my trap outside under a fir tree with some pine seeds in it and the next morning I had a quail, which had been immediately dispatched by the powerful action of the trap. I was intrigued by the effectiveness of the trap on birds.
As I experimented, I learned that using a rat trap in areas frequented by birds yielded many kinds of birds including doves, quail, blue jays, etc. on a regular basis with many catches in a day.
Of course in city and urban areas catches of squirrels would be more limited, and instead rats would be the dominant species, and a properly prepared well-cooked rat is a legitimate food source in actual survival conditions.
After testing the trap in various areas and baited using just a few seeds ranging from pine-cone seeds to grass seeds, and depending on the areas where it was placed, I could readily trap all kinds of small mammals and birds. And when someone is very hungry, these food sources are better tasting than you might imagine reading this from the comfort of a home with well-stocked cupboards and refrigerator.
Given its relatively small size (7" X 3.25") the rat trap can easily be incorporated into most bug-out bags and back-packs. These traps are inexpensive, very effective, easy to use, can be easily baited with natural readily available attractants and will regularly produce small meals that can make emergency survival possible for longer periods of time.
Important Note: Always check and comply with all game laws in your area regarding the trapping of any animals. This article relates to using a trap for the purposes of human survival in genuine life and death conditions.
William Simpson is the author of Dark Stallions – Legend of the Centaurians, proceeds from which go towards supporting wild and domestic horse rescue and sanctuary.

Capt. William E. Simpson II is a U.S. Merchant Marine Officer with decades of boating and expedition sailing experience, having logged more than 150,000 miles at sea. Simpson has successfully survived long-term 'off the grid' at sea and at remote uninhabited desert islands with his family for years at a time. He holds a U.S.C.G. 500-ton captain's license for commercial-inspected passenger vessels and he is also a commercial airplane and helicopter pilot.

Simpson spent his formative years growing up on the family's working ranch in the mountains of Southern Oregon, where horses were an integral part of the daily life. William left the family ranch to attend college, which turned out to be a stepping stone into a bizarre lifestyle that led him around the world on an entrepreneurial quest. An adventurer at heart, Simpson and his best friend and wife Laura, spent many years at sea during two sailing expeditions (1991-1994 and 2008-2011) where they experienced some of the many wonders and mysteries of nature. Since retiring, Bill and Laura have changed lifestyles and are once again engaged in a new adventure; living an off-grid lifestyle in the remote wilderness of the Siskiyou Mountains, where they enjoy coexisting with herds of wild horses, along with a myriad of other wild animals. The staggering beauty of the local mountains and valleys is awe inspiring and has influenced Bill to frequently write on subjects related to wild horses as well as wild and domestic horse advocacy, rescue and sanctuary.
The opinions expressed on MyOutdoorBuddy are those of the author and do not represent the opinion of MyOutdoorBuddy or that of the author's employer unless otherwise stated.
MyOutdoorBuddy.com © 2018. All Rights Reserved.
Website Hosting and Design provided by TECK.net