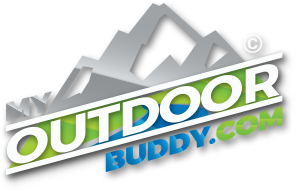 Your Source for Outdoor Adventure
Northern California and Southern Oregon
Kilarc One More Time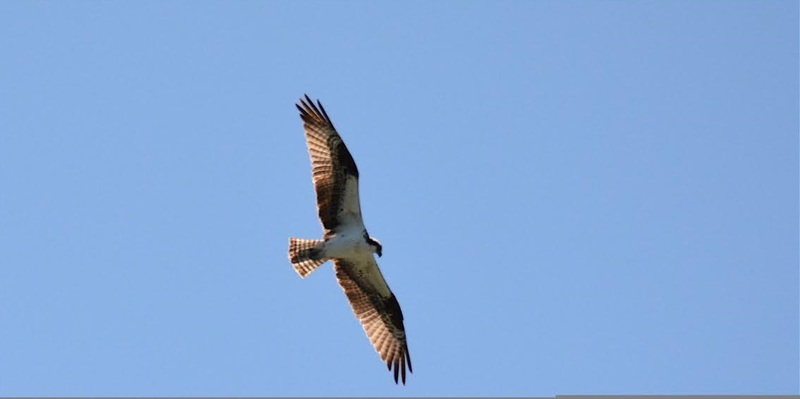 Last Friday my pal Russ Herrick and I were at it again. Due to inclement weather, and my spring turkey hunting travels, neither of us has had time to fish this spring, and we finally decided to do something about it. At 8 a.m., after eating breakfast at home Russ showed up at my house, and we wasted no time tossing our fishing tackle in the bed of my truck, and heading east to Kilarc Reservoir, which is near Whitmore.
Kilarc, as I have said many times, is the ideal place for old codgers like Russ and me to wet a line without engaging in strenuous work of any kind. Russ, a purple heart Viet Nam veteran, still gets around pretty well, but he does have some limitations when it comes to hiking long distances. A 4.5 acre PG&E impoundment, Kilarc is in a picturesque setting, the water is only a hundred yards from the parking area, and the trail to it is level. I once met a guy there who was fishing from a wheelchair, and he caught a fish while I watched.
At Kilarc the primary difference between fishing, which is always good, and actually catching fish is the timing of plants by the CDFW. Russ and I knew the place was stocked sometime in April and that was good enough for us. There ought to be at least a few rainbow trout left for us to catch, we thought, and we were right.
This year the small lake is full to the brim, and the trout, fairly abundant, didn't give us much slack time between bites. The pan size ones we hooked were silvery, energetic and firm, and I can vouch for the fact that three of mine tasted just fine on Saturday evening when Sharon and I ate them. The other two are vacuum sealed and frozen. Stored that way, they'll still be good if we don't get to them for a couple of months. Really.
We were after trout to eat so we bait fished with Power Bait and nightcrawlers. The crawlers worked best, for whatever reason, providing they were inflated with worm blowers so they would float above the weedy bottom. We hung the crawlers on size eight bait hooks, which were tied to three foot long four pound test leaders. The leaders were tied to swivels with sliding sinkers on the main line above. With smaller hooks Power Bait can be fished on the same type of setup.
When we left Kilarc early in the afternoon Russ remarked that it had been a very good day all around. The weather was perfect, the fish were hungry enough and, because it was Friday, only three other anglers were there. Okay, if you count the osprey, bald eagle and water snake, there were six other anglers there.
Just so you'll know, the gravel road to Kilarc, while rough in spots, is still in pretty good condition considering the rain last winter. As we dodged water bars and dips on our way to pavement, Russ was all smiles. "We ought to do this more often," he said.
"I'm with you," I replied.
Author and writer John Higley is a resident of Palo Cedro. His articles have appeared in outdoor magazines hundreds of times and his columns appear regularly at myoutdoorbuddy.com. Higley has written four books the latest of which "Successful Turkey Hunting" was published in May, 2014 by Skyhorse Publishing in New York. This hard cover, full color book is being sold at Barnes and Noble Book Stores and on Amazon. Autographed copies are available direct from John Higley, P.O. Box 120, Palo Cedro, CA 96073. Cost is $28.95 postage paid.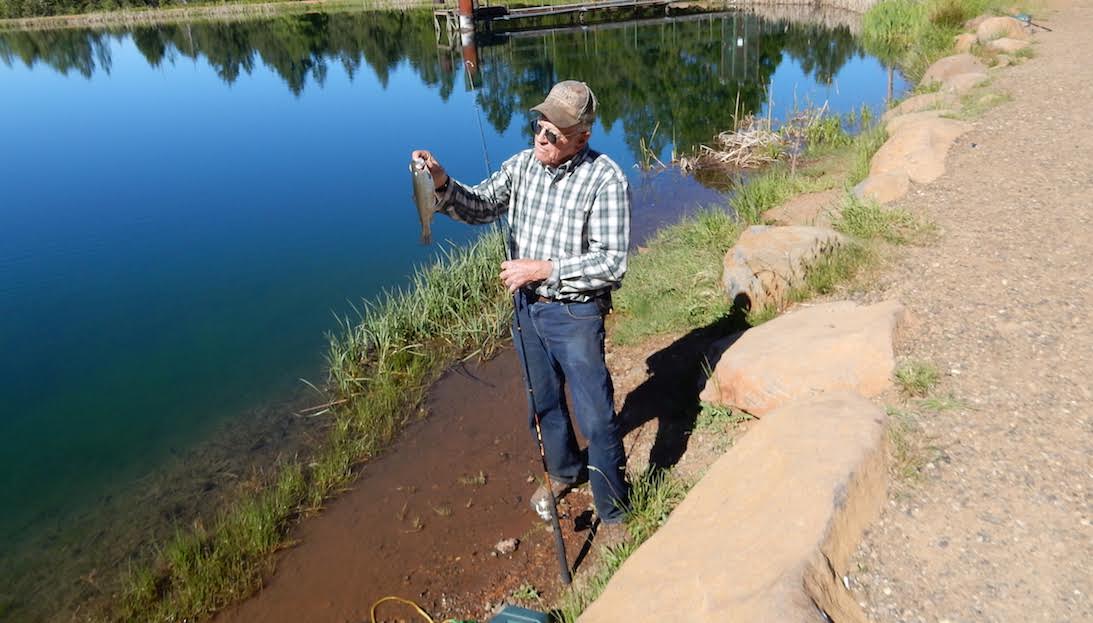 Even I was able to fool some of the planted trout at KIlarc and here in one of the trout I took home for dinner. The fish were biting on Power Bait and nightcrawlers rigged to float above the bottom where the trout could see them.
MyOutdoorBuddy.com © 2018. All Rights Reserved.
Website Hosting and Design provided by TECK.net